Uganda President Fears Trump Win Could Curb Exports: State Media
By Fred Ojambo*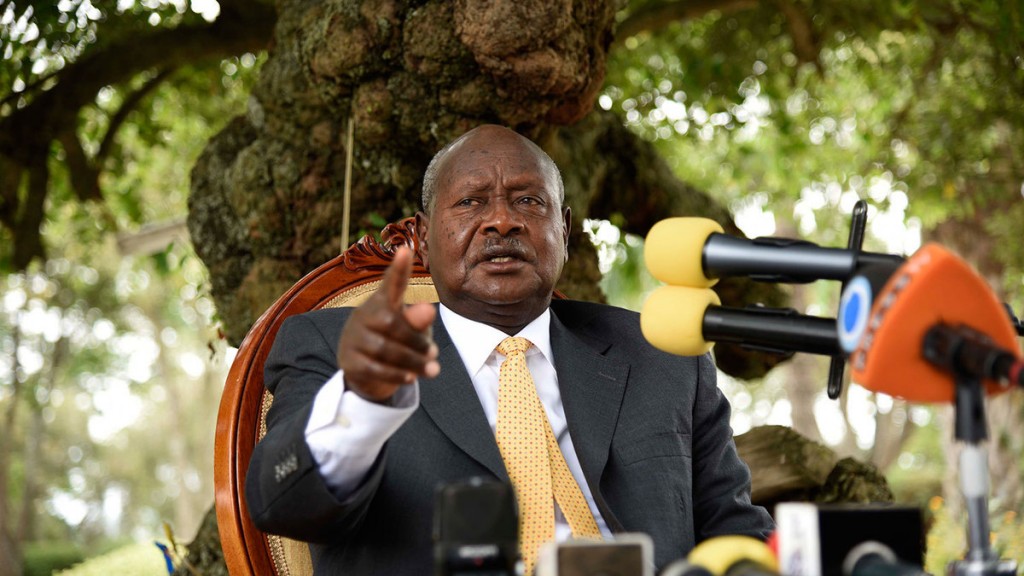 Uganda's leader expressed concern that Donald Trump could limit African imports if he's elected U.S. president, potentially harming the continent's economies, New Vision reported.
"The U.S. could limit our exports there, especially under Mr. Trump, who I like because he calls a spade a spade," President Yoweri Museveni, who extended his 30-year rule in a disputed election last month, told newly elected lawmakers, according to the state-run Ugandan newspaper.
The East African nation exported $47 million of goods to the U.S. in 2013, mainly coffee, tea and spices, according to the Office of the U.S. Trade Representative's website. It was the U.S.'s 140th-largest goods supplier.
Trump remains the front-runner for the Republican presidential nomination even after he didn't get the sweep he wanted in Tuesday's primaries in five U.S. states. The real estate mogul's economic plans for the presidency include preventing manufacturers from leaving the U.S., bringing jobs back from offshore locations and placing high tariffs on Chinese imports.
Museveni, 71, who's ruled Africa's biggest coffee exporter since January 1986, won 61 percent of ballots in a Feb. 18 vote, according to the Electoral Commission. There was international concern over the polls' credibility, with European Union monitors describing an atmosphere of intimidation. The U.S. has said it's concerned over government violations against Ugandan citizens and the media in the aftermath.