Tony Elumelu Foundation Picks 1,000 for $ 100 million Entrepreneurship Programme
By Ajong Mbapndah L*
A second set of 1,000 Africans has been selected to join the $ 100 million Tony Elumelu Entrepreneurship Programme –TEEP.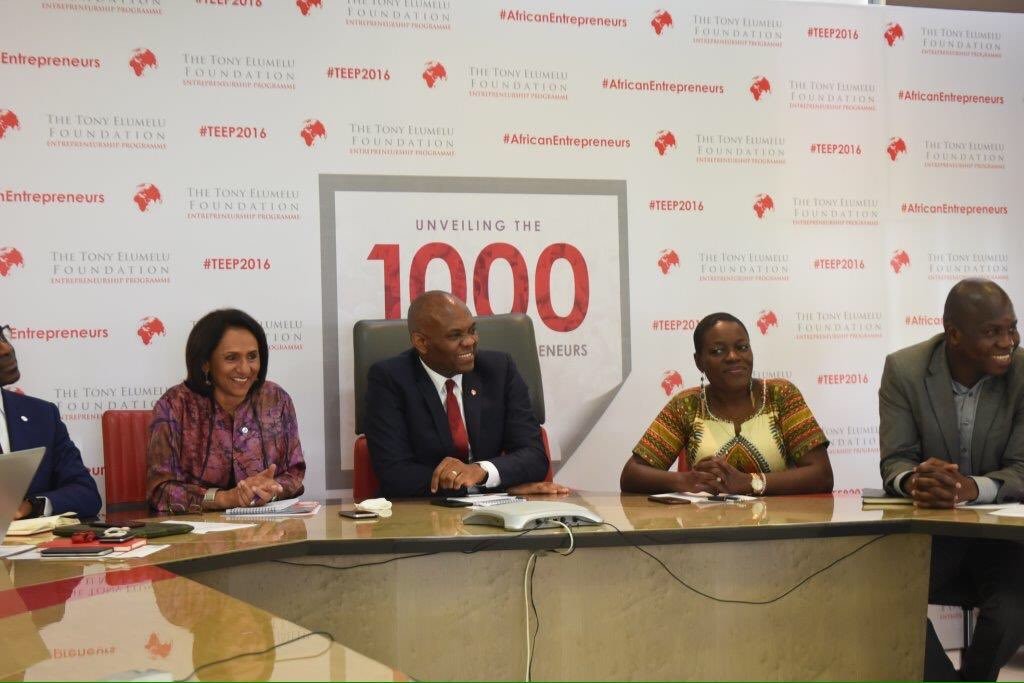 According to a statement from the Tony Elumelu Foundation, the successful candidates represent diverse industries including agriculture, ICT, and fashion. Over 45,000 applications were registered from 54 countries with the highest numbers coming from Nigeria, Kenya, Ghana, Uganda and Cameroon.
The release from the Foundation indicates that for the next nine months, the selected entrepreneurs will receive intensive online training, networking and mentoring that provides a tool kit for success and sustainability. Later in the year, the entrepreneurs will join in the three day Elumelu Entrepreneurship Forum which is the largest annual gathering of African entrepreneurial talent.
"The 2016 Tony Elumelu Entrepreneurs will become a generation of newly empowered African business owners, who are the clearest evidence yet, that indigenous business growth will drive Africa's economic and social transformation," Founder Tony Elumelu ,commented.
"In TEEP's first year we spent over $8 million of our $100 million commitment – with $5 million going directly to entrepreneurs as seed capital — and the results have far exceeded our expectations," said Elumelu .
To TEEP selection committee member Angelle Kwemo, it was a daunting task making the choice from the avalanche of brilliant and viable ideas. "We believe in Africa and the potential of its people," said Kwemo, a Cameroonian, and Founder & chair of Believe in Africa, a US based organization promoting African economic transformation.
"The TEEP is proving to be one of the most effective tools in support of job creation and it should be adopted and duplicated," Kwemo said, as she challenged other African businessmen and leaders to join forces or emulate the example of the Tony Elumelu Foundation.
Describing TEEP as "a life changing, challenging but rewarding journey," Angelle Kwemo was pleased with the surge in French speaking entrepreneurs led in numbers by Cameroon. Wishing the new participants luck, Kwemo said Africa is looking forward to the full blown manifestation of the incredible potentials of the entrepreneurs.
Launched in 2015, TEEP is the largest African philanthropic initiative devoted to entrepreneurship and represents a 10-year, $100 million commitment, to identify and empower 10,000 African entrepreneurs, create a million jobs and add $10 billion in revenues to Africa's economy.
The Tony Elumelu Foundation is an Africa-based, African-funded philanthropic organization. Founded in 2010, TEF is committed to driving African economic growth, by empowering African entrepreneurship. The Foundation aims to create lasting solutions that contribute positively to Africa's social and economic transformation. Through impact investments, selective grant making, and policy development, it seeks to influence the operating environment so that entrepreneurship in Africa can flourish