Niger's Opposition Leader to Be Evacuated Due to Illness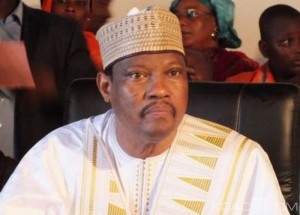 Niger's jailed opposition leader Hama Amadou will be flown to France to be treated for a medical condition, days before he challenges the incumbent in a presidential run-off election due March 20.
Amadou, 65, was taken by helicopter to the capital, Niamey, before being "evacuated" to a hospital in Paris on Wednesday, Nassirou Halidou, a spokesman of his Lumana party, said by phone. Government spokesman Marou Amadou told reporters late Tuesday that the politician had been transferred from prison to a hospital after falling ill.
Amadou is to face President Mahamadou Issoufou in the final round of a presidential vote. He has been jailed since November, when he returned from self-imposed exile in France after having fled the West African country in connection with a government probe he said is political. His lawyers said last week they expected him to participate in the run-off.
Niger is the world's fourth-largest uranium producer.
*Source Bloomberg