Niger refuses to free jailed presidential hopeful before run-off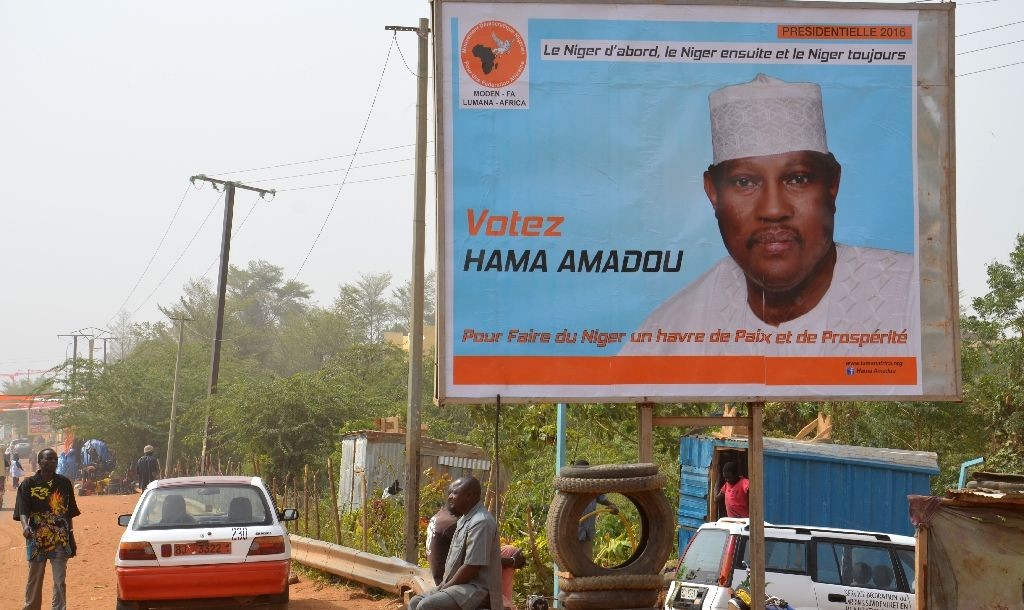 Niamey (AFP) – A Niger appeals court on Monday rejected a demand to release jailed presidential candidate Hama Amadou before a run-off vote on March 20, saying it would only rule on the case a week later.
Amadou, 66, has been in jail since November on shadowy baby-trafficking charges and has campaigned from behind bars.
He nevertheless picked up nearly 18 percent of the vote in the first round of the presidential election on February 21, coming second to incumbent Mahamadou Issoufou who took 48 percent but failed to clinch an outright majority and avoid a second round.
Amadou's lawyer Souley Oumarou told reporters that the court, which had been due to rule on a conditional release on Monday, said it would only deliver its verdict on March 28, eight days after the run-off vote.
"We asked the court to release him after securing personal guarantees from Hama Amadou or to at least release him conditionally on bail," Oumarou said, adding: "I worry about the future."
The court will also decide on March 23 if Amadou, who received medical treatment last week for eye problems, will go on trial.
The opposition coalition known as COPA 2016, which backs Amadou for the presidency, called for his release on March 2 to allow him to campaign fairly against Issoufou.
The opposition has accused the government of fraud in the first round, claiming "unfair treatment between the two candidates" and complaining that the Constitutional Court has yet to officially confirm the results.
The government maintains the polls were "free and transparent" while the African Union, which sent observers, said it was generally satisfied with the organisation of the vote, despite logistical glitches and delays.
A total of 7.5 million people were eligible to vote in the country, which lies on the edge of the Sahara desert, where security is a growing concern after attacks by jihadists from neighbouring Nigeria, Mali and Libya.