How to "not understand" Nigeria
By Ayo Sogunro*
In A New History of a Turbulent Century, Richard Bourne says anyone who claims to understand Nigeria is either deluded or a liar.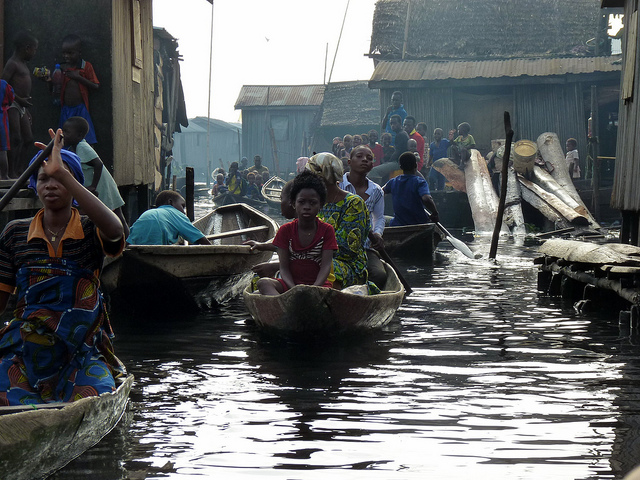 It's hard to miss the fact that in the title of Richard Bourne's new book on Nigeria, you can easily substitute the word "century" for "country" and keep the meaning intact, although it is somewhat less diplomatic. The claim to a "new history", however, is more noteworthy for, as Bourne also remarks, "Anyone who claims to understand Nigeria is either deluded, or a liar".
That assertion is shaped, in part, by what the author regards as an unwillingness by Nigerians to confront and make use of their past. I know this attitude well. Both my parents were schoolteachers and our shelves reflected their academic specialties: English grammar and literature books for my father; History and Yoruba language books for my mother. The history books covered African civilisations or Yoruba culture and societies, and there was even a tome on the history of my hometown Abeokuta. But what we lacked was a history book on modern Nigeria.
Not surprisingly, my factual knowledge of Nigerian political history was therefore picked from passing mentions in Social Studies and Government classes or dubious "quick facts" tabled in pamphlets. Otherwise, a lot of Nigerian history was – and still seems to be – a matter of opinion. It is only in recent times that more attempts have been made to present objective records of Nigeria's political history. A New History is one of such effort.
The narrative of the book is straightforward. It kicks off from January 1, 1914 – the "real" birthdate of the country – and ends with an assessment of the current administration of President Muhammadu Buhari.
At the start, the writer pays a lot of attention to the motives and personality of Lord Lugard, the country's architect. Lugard as presented here is a far cry from the father figure traditionally taught to schoolchildren (and recently reinforced by the misguided centenary award posthumously bestowed by former president Goodluck Jonathan's administration). Later on, Tafawa Balewa, the prime minister of Nigeria's "first republic", is also depicted, this time with a kinder perspective than one usually hears. But otherwise, the book gives more attention to events rather than personalities, and the author flattens many other – ordinarily colourful – participants in the country's history.
Although it is near impossible for a book with a modest number of pages to tackle every major event in the past hundred years, there is still a noticeable absence of detail in some of the chronicle. From the late 1960s onwards, the hitherto leisurely pace becomes noticeably rushed, like a film that is yet to get to the main plot, and whole episodes – such as the political crisis of the Western Region, the Igbo massacres, and the phenomenon of "419" fraud syndrome (curiously represented in the cover photo of the book) – are reduced to a few fleeting sentences.
However, what the book occasionally loses in detail is regained in the often neutral but mostly didactic narrative style of the author. The paragraphs are refreshingly easy to follow, and the events are queued up in almost cinematic alignment. Without losing pace, the book gives the reader insights into the social psychology that led to the emergence of the nationalist movements, the escalation of the North-South dichotomy, the near-inevitability of military intervention, Biafra's secessionist movement and civil war, military despotism and, finally, a return to civil rule.
In Bourne's account, juicy titbits are revealed like unexpected gifts: an argument between ministers on who got to dance with Princess Alexandra at the Independence Ball, or Ironsi's letter of complaint marked "for Nigerian Eyes Only". However some details are missed or ignored: for example, Wole Soyinka, who allegedly hijacked a radio station to destabilise the Premier of the Western Region and later attempted to broker a civil war peace, is referenced more as a commentator than as an active participant in Nigerian history.
Also notable in the book is the conscious effort to maintain an international angle to what is otherwise a domestic story. A New History situates Nigeria within the context of world history by merging a number of local issues within the causes and effects of international events. This is demonstrated from the detailed record of the participation of the "early" Nigerians in the war machinery of the two world wars, to the influence of the international economy on Nigeria's crude oil trade and domestic politics.
Ultimately, and despite its title, Bourne's work is not quite "a history book" in an academic sense. It is not just a compendium of facts and figures. In some places, the documented evidence tapers and interpretation relies more on anecdotal reports. A lot of controversial historical elements are glided past, their presence acknowledged rather than validated or negated. And some of the narrative feels like a collation of views; the book at times creates the impression of a chapter-by-chapter summary of other more detailed history books.
But this impression is not necessarily a bad thing. Few people – and fewer Nigerians – are going to pore over long-winded accounts of Nigerian history. Bourne offers, instead, some insight and judgement on Nigeria through a concise tale of hope, conflict and resignation. He paints a picture that is – to a large extent – a courteous compilation of Nigeria's series of unfortunate events. He then invites us, the reader, to decide the overall effect.
Indeed, the book ends on an enquiring note, leaving the question of Nigeria's enduring unity and claim to nationhood unanswered. Is Nigeria likely to survive as a country or does the history reveal fatal structural flaws? What is the right advice to give to the directors of the country's fortunes today?
But maybe there are no right answers, and Bourne doesn't claim to "understand" Nigeria of course. And if anything, this is just another indication of how the continuing history of this turbulent country is uncertain.
What is certain, however, is that A New History will provoke its Nigerian readers to "confront and make use of the past" as the cyclical patterns of misgovernment become evident, and that it will persuade its non-Nigerian readers to develop greater empathy for the affairs of a nation at conflict with its own identity.
Richard Bourne may claim not to "understand" Nigeria, but in this methodical book, he comes as close as any other writer who has tried to sum up the turbulent history of this turbulent country.
*Source African Arguments.Ayo Sogunro is the author of, among others, The Wonderful Life of Senator Boniface and other Sorry Tales. He indulges in Nigerian socio-legal thoughts on his blog, ayosogunro.com.