Telling My Story Eases the Trauma-Amony Evelyn Ex-wife of LRA's Joseph Kony
By Ajong Mbapndah L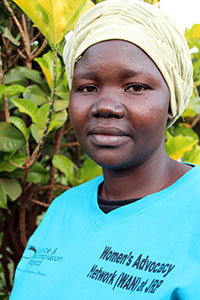 Evelyn was 11 years old when she was abducted by the Lord Resistance Army (LRA) of Joseph Kony in Uganda. Evelyn ended up as the wife of the LRA leader at the age of 14 and had children for him. In 2005, Evelyn made her escape and fell into the hands of Ugandan troops. Refusing to let the trauma of life with Kony to ruin her , Evelyn, who now works as a human rights advocate is out with a new book to share her experiences.
The book titled I Am Evelyn Amony: Reclaiming My Life from the Lord's Resistance Army, talks about her travails as wife of dreaded but elusive LRA leader and the challenges she and her children faced in returning to normal life.In an interview facilitated by the Women's Advocacy Network, Evelyn says sharing her story is therapeutic. "It promotes confidence and healing," says Evelyn.
How did you become the wife of Joseph Kony and how old were you at the time?
I became the wife of Joseph Kony at the age of fourteen (14) years old. Upon abduction 1994, I stayed at the home of Oti Lagony (Chief of Staff) for few days and thereafter was transferred to Konys home where I started babysitting his sons Shalim and Ali. In 1997 one day he called me to go and lay his bed and thereafter forced me in bed hence becoming his wife.
What did you know about him prior to becoming his wife, and how was it like living with him?
I knew he was the leader of LRA and that I was staying in his home. Kony is a humble man and stayed well with people however beating was the order of the day since he delegated his first wife (Fatuma) to control all the women in his home. She had the authority to beat other women and Kony would not say anything.
You had children with him, what kind of father was he, with the kind of atrocities the LRA committed , did you get the feeling he put his kids in the shoes of others who were married off or had limbs chopped off?
It is hard to describe the kind of father he was to his children. Some parts are hard to comment on.
Joseph Kony was constantly fighting, how was he able to protect his family?
The family stayed like any other person in the LRA camp however whenever there was war we all went through the same situation like other members of the LRA in that camp or convoy. Another thing is that he had many escorts and his family would stay in the centre of a specific base or place the LRA settled meaning he was heavily protected.
Can you tell us how you made your escape?
I escaped on the 21/1/2005 during crossfire between the government soldiers and LRA. I remember that day after escape I entered an ambush where the government soldiers were and they got hold of me later taking me to Gulu barracks Fourth Division.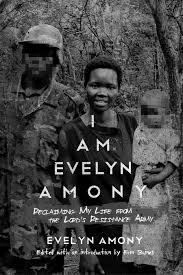 How have you been able to cope with the stress and trauma that life with him caused you and what do the kids think about him today?
Telling my story consecutively and the process of writing this book with counseling offered to me as made me cope up easily. My children always ask me where their father is but have not disclosed anything to them however they hear from people that they were born from captivity and sometimes ask me but I divert the statement to another story like telling them people only give birth from the hospital not the bush. I plan to disclose this to them fully when my first born clock twenty years.
What makes him so elusive, he has continuously escaped capture, why do you think it has been hard to get him and will you be happy to see him face justice?
It is always hard to capture rebel leaders may be that is the reason for his continuous escape from capture. I have forgiven him on my side whether he returns or not but cannot talk on behalf of the many who were affected by the war.
You probably have first-hand knowledge of Dominic Ongwen , one of the LRA Chieftains standing trial at the Hague, what can you tell the world about him and what kind of justice do you think he deserves?
On Dominic Ogwen it is important to hear from him on what he did and what he did not then judgment can be drawn from it. Views of different victims should be given attention if justice is to take its course on him and the victims.
In what way are you trying to use your experiences and exposure to help others who have gone through similar pain and trauma?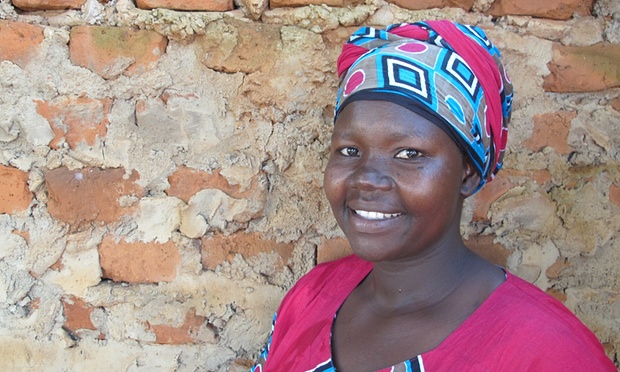 I always encourage them to acknowledge what we went through and be able to tell the world their stories because I learnt this from my experience that it promotes confidence and healing.
I also engage in peer support because that is a local way of providing counseling among Women's Advocacy Network groups and people in the different communities. It gives people room to share their experiences freely and get ideas on how to go about it amongst themselves.
I also encourage especially women to work hard and use the little they earn to provide for themselves and their children the necessities in life like food, clothing and many more. For example I make beads and sell to provide for my family.
As the chair person of The Women's Advocacy Network we request that if possible you use this opportunity to market us with what we do, we make beads, lap top bags different styles and dolls but have no market for them.
I apologize for the delay in responding to your questions because I was in the village where there is no internet.
*Thanks to Erin Baines and the Women's Advocacy Network for facilitating the interview