High Level Participation expected at TAGA's Power Africa Dinner
-Corporate Social Responsibility among issues in focus
By Ajong Mbapndah L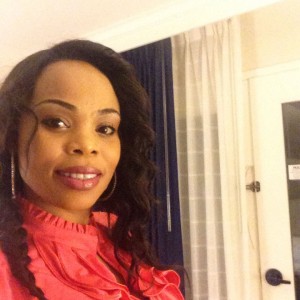 This year's Exclusive Power Africa Dinner will assess the tremendous growth of the gas and energy industry in Africa says Anne Etoke, CEO of The Africa Gas Association (TAGA). Taking place in Silver Spring, MD, Etoke says the event will be attended by members of the African Diplomatic Corps and movers and shakers in the industry from the USA, Africa and several other continents. According to the TAGA CEO, the event will offer ample opportunities for networking .In addition, Industry Experts will dwell on financing, environmental concerns and corporate social responsibility.
The exclusive power Africa Dinner is coming up soon, can you introduce or tell us more about the event and its highlights?
Yes let me start by thanking you for the opportunity to share our activities and events with your readers. The Africa Gas Association (TAGA) will host the Power Africa Dinner on March 5th 2016 at the Hilton Hotel Downtown Silver Spring, with organizational support from Falcon Oil & Gas Inc. Nigeria and Tennis Shipping Inc Nigeria. The event falls in line with TAGA's core mission of serving as the voice of Africa's natural gas, oil and energy industry.
During this event, the tremendous growth of Africa's burgeoning natural gas & energy industry will be explored and assessed through the prism of Industry Experts and African Diplomats. The program will future three leading speakers in the global Energy and Finance industry with a strong focus on Corporate Social Responsibility, Infrastructure expansion, finance and environmental concerns.
How have the previous dinners gone and what achievements have you registered with them?
Thanks for that question; The Africa Gas Association has registered great successes during past Exclusive dinners, Luncheons, Forums and summits. We are pleased to announced that some of our member companies achieved their goals in operating businesses in some African Countries. We have also created an opportunity for high level networking between the stakeholders and decision makers.
Who are some of the people expected to be there this year?
In attendance will be the cream of the African Diplomatic Corps in Washington ,DC, US State Department Representatives, , Representatives of major US organizations, CEOs of Energy, Oil, Gas and Shipping Companies from Africa, Business Investors from Thailand and other invited Guests. It will be a full house of important actors in the industry with great opportunities for business networking.
The dinner will be hosted by the Africa Gas Association that you run; can you shed more light on the Association? 
Thanks very much for that question. The Africa Gas Association is a leading voice in the natural gas, oil and energy industry in Africa. It creates and promotes awareness about the African Gas, Oil and Energy industry through seminars, conferences, dinners, network sessions and more.
TAGA engages in legislative and regulatory advocacy that is based on field research, technical, and economic analysis, and also provides an industry forum for collective action on issues impacting member companies. There is also a strong advocacy for Corporate Social Responsibility so that companies can give back to the community.
Finally, The Africa Gas Association creates opportunities for technical cooperation and other activities to improve the competitiveness of the African Oil, Gas and Energy industry.  We sponsor and participate in a number of forums, partnerships and coalitions to foster dialogue on energy policy to achieve a better understanding of the energy industry in Africa.
After the Power Africa Dinner, what will TAGA be working on for the rest of the year?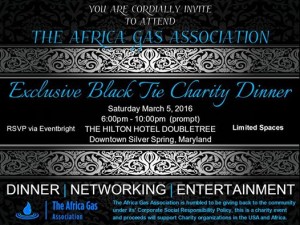 It is a full schedule for us throughout the year. The Africa Gas association has partnered with majors in the Industry, for example in April 2016; we will be very involved in Ivory Coast for the West Africa Upstream Summit where one of our Advisory Board Directors Mr. Jeff Shelton will be speaking. In June 2016, TAGA will be in Abuja, Nigeria for the Nigeria oil and gas week. This is huge one for us as it is a three year successful partnership with CWC oil and gas group from UK. One of our member companies AITEO Oil and Gas Inc.is a major sponsor for the NOG 2016.
In September 2016, TAGA will be hosting a Private Presidential Dinner during the UN General Assembly.
A word about your recent induction into the women of fortune hall of fame in Nigeria, what did this mean to you?
It was a very humbling and touching moment for me.I do work hard but the recognition was not something I was really looking forward to.
The MMS Plus in collaboration with the Federal Ministry of Women's Affairs Nigeria inducted me into the Hall of Fame for Women of Fortune. I was inducted into the Class of 2015. The recognition was based on positive contributions in the development of the oil and gas sector in Africa amongst other qualities. Such recognition only calls for more hard work on my part to contribute in a more forceful way towards positive development across the continent.
With the multitude of events that you are involved in or working on, what keeps Anne Etoke going?

My Faith in God and the desire to be part of positive change and developments especially in Africa. I am a Christian and I believe that I can do all things through Christ who strengthens me. I am also privileged to work with a superb team with solid experience at TAGA. The Board of Directors is made of seasoned individuals working relentlessly to make TAGA the voice of the energy Industry in Africa.
With my strong believe in Teamwork, humility, focus, persistence and continuous education, I think there is still a whole lot that can be achieved.
Thanks for the interview
The pleasure is mine and I should thank your publication for the great work it does in sharing positive African perspectives. We hope you join us at the dinner in March and provide more coverage for our activities.