Eto'o blocks ex's 'Revenge Porn' book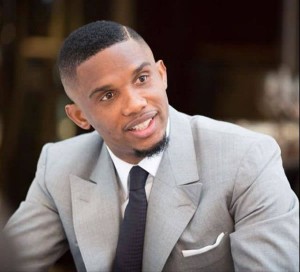 Cameroon star Samuel Eto'o on Thursday succeeded in having a tell-all book written by his former girlfriend banned by the High Court of Paris, but the editor confirmed they have appealed the decision. Nathalie Koah's 'Revenge Porn – Football, sex, money: the testimony of Samuel Eto'o's ex', tells the story of a woman who considers herself "humiliated and betrayed".
In the book, which was due to go on sale Thursday, the 29-year-old Koah tells of the affair she had with the married footballer between 2007 and 2014 when he played for Barcelona, Inter Milan and Chelsea. But lawyers for the former Cameroon international argued successfully that the book contravened France's strict privacy laws. Lawyer Olivier Pardo for Paris-based publishers 'Editions du Moment' immediately lodged an appeal which will be heard before a court in the French capital on Monday.
"I'm extremely shocked and flabbergasted," Pardo told AFP of a "totally unjustified" decision. "The book does not only lay bare the life of Mr. Eto'o but also that of Nathalie Koah," he added. The 34-year-old Eto'o and Koah have been at loggerheads since their stormy break-up in mid-2014. The Cameroonian woman claimed Eto'o published intimate photos of her on the internet, while the former Real Madrid player accused her of "fraud and breach of trust".
"I regret the decision but I won't let myself be knocked down," said Koah in a video posted on her Facebook account. "I'm a victim in this story. I'm not being allowed to tell the truth as it is."
The banning of a book, even temporarily, is rare in France.