Calls for President Biya to run spiteful of Cameroonians says NDI's Chris Fomunyoh
By Ajong Mbapndah L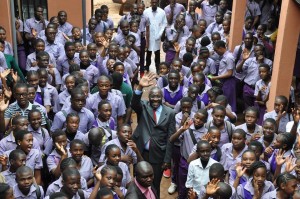 For a country with the kind of potential and human resources that Cameroon has, calls for President Paul Biya to seek another term of office will be a setback for the democratization process says Dr Chris Fomunyoh, Senior Associate and Regional Director for Central and West Africa  at the National Democratic Institute-NDI.
In an Interview at his Washington,DC,Office after his most recent trip to Cameroon, Fomunyoh said after over thirty years in power and in his 80s, it will not serve the best interest of Cameroon if Biya bows in to the drum beats of partisan chorus for another term of office.
"In times of attacks from Boko Haram, at a time when the President has not set foot in the Grand North where the bulk of attacks are taking place, and at a time when there is no thought of making the next elections credible, soviet era calls for President Biya to run are spiteful of Cameroonians," says Fomunyoh.
Lauding the Cameroonian military for the gallantry in the fight against Boko Haram, Fomunyoh was apprehensive of the effects that the war will have on people in the Grand North Region in the long term. The region was already underdeveloped and the impact of the war will linger around for a while,he said. Dwelling on the myriad of challenges facing Cameroon, Fomunyoh said the country needs the freest and most inclusive elections possible to avoid calamities that have befallen other African countries.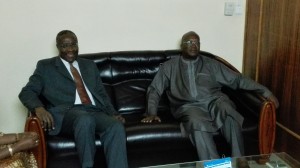 The constitutional foundation of Cameroon is very fragile says Dr Fomunyoh, whose regular visits and engagement with people across the country continue to fuel speculations that he may be in for a Presidential run.  Though he did not confirm his Presidential ambitions, Dr Fomunyoh signaled his intent to remain actively engaged in the the quest for solutions to shape a better way forward for Cameroon.
In the interview which started with questions on developments in Burkina Faso and Nigeria, Dr Fomunyoh also discussed the growing terror threats across Africa and the role that former leaders can play after leaving office.