A new road map for Power Africa
By Adva Saldinger *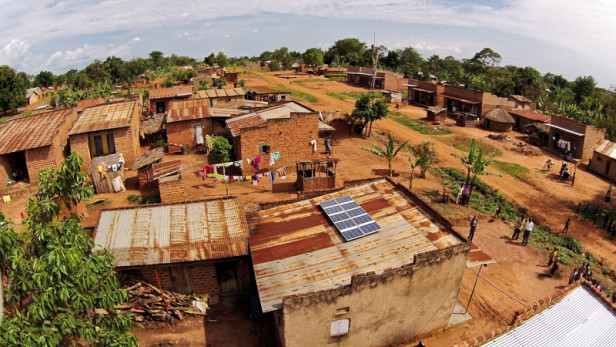 An ambitious new road map released last week lays out how Power Africa, the United States government initiative to increase power generation capacity and access to electricity in Africa, will achieve its targets by 2030. The report outlines areas of new emphasis for the initiative, including a greater focus on energy access and on renewables.
And the U.S. House of Representatives on Monday unanimously passed the Electrify Africa Act, which codifies the work of the initiative and should ensure its longevity. The U.S. Senate passed the bill, which differs a bit from Power Africa goals — it sets targets at 50 million connections and 20,000 megawatts of generation, on Dec. 18 and it now awaits approval from President Barack Obama, which should be forthcoming.
In 2013 when it announced Power Africa, the U.S. committed $7 billion to tackle the challenge that more than 600 million people in sub-Saharan Africa lack access to electricity. That initial commitment has leveraged about $43 billion dollars in pledges from public and private sector partners, according to the Power Africa Roadmap.
The initial goals were for Power Africa to increase installed power capacity by 30,000 megawatts and create 60 million new connections by 2030. To date, the 13 Power Africa projects that have reached financial close are expected to generate more than 4,300 megawatts of power, according to the road map.
It's important to note, and Power Africa does so in the road map, that some of those projects were underway before the initiative launched. While they didn't come about under the auspices of the program, they met other criteria, including U.S. government involvement and meeting environmental and social safeguards.
Power Africa spent its first year focused on grid-scale generation deals, but leaders of the initiative are now looking ahead to ambitious connections targets — Power Africa-supported projects have the potential to lead to more than a million direct connections — and making changes based on lessons already learned.
Generation and access goals, for example, are "actually two totally different things," Andrew Herscowitz, Power Africa coordinator, told Devex. As a result, the road map lays out specific plans for each goal, and progress will be measured in actual connections.
"We've learned a ton," Herscowitz said. "We don't just trust everything people say at conferences. We focus on analysis and data."
The road map
That knowledge has been poured into the road map, which has three main pillars: achieving the goal around generation; increasing the number of people with access; and driving regulatory and policy changes to improve investment opportunities and speed project timelines.
Power Africa is tracking projects in the Power Africa Tracking Tool, an app built for the initiative, that would total about 45,000 megawatts if the projects all came online, though the road map estimates that only between 18,000-21,000 megawatts will reach financial close by 2030.
In order to meet its 30,000 megawatt goal, Power Africa is looking for new deals, which are likely tosupport natural gas and utility-scale solar expansion. It will also work to improve efficiency at existing power plants.
The majority of projects in the pipeline, and certainly those that aren't yet being tracked, are at an early stage in their development, so it seems natural that one of Power Africa's focuses will be on early stage transaction support. Many project developers say it's also where donors and development finance institutions are needed most.
Reaching the goal of extending access to 60 million people will take a mix of relying on old technology — expanding existing grids, and new — developing innovative off-grid solutions.
One interesting prediction in the road map is that 8 million to 10 million of the new connections will come through the currently underdeveloped microgrid segment of the market, though this raises questions about how to build the appropriate structures and frameworks for those projects to succeed.
Work on the third pillar aimed at building capacity and driving regulatory reforms may be able to help some of those issues. A number of Power Africa programs or partner programs are working to help countries create solid, transparent regulatory and policy environments to help them attract investment and structure good projects.
That capacity building can also help citizens get a fair deal — a single negotiated deal between a company and a government not only takes a long time but is unlikely to provide the country good value for money, in part because African government officialsoften lack expertise, said Jamie Fergusson, the chief investment officer and global sector lead for renewables, infrastructure and natural resources at the International Finance Corp.
South Africa sets an example
Examples of what's working are quickly emerging. While in many ways South Africa may not be representative of the rest of the subcontinent, it has risen as an example of a success story, particularly in scaling up grid-connected solar projects.
It's Renewable Energy Independent Power Producer Program developed a clear structure and transparent bid process that has led to more than 2,000 megawatts of solar between 2011 and 2014 and cheaper bids over time.
SolarReserve, global developer of utility-scale solar power projects, has won several bids and built grid-connected solar projects in South Africa. The latest, a 100 megawatt project with 12-hour storage, is set to start construction in the next two months.
The company continue to bid on projects in South Africa because the government built a program that commercially makes sense, has political support at the highest levels and a committed team that carries out the work, is transparent and keeps its word, said Kevin Smith, CEO of SolarReserve.
While South Africa has some advantages — it's size, local expertise, a strong banking system lower currency risks —other countries can learn from their example, he said. Governments need to put together commercial documentation that makes sense, provide clarity around the offtaker and how it works, needs to abide by international arbitration and devise a transparent and open bidding process that sticks to a set schedule, Smith added.
Working together
Since Power Africa was launched, a bevy of other organizations focused on electrifying the continent have emerged and the initiative has amassed some 120 partners, including the African Development Bank, the World Bank, the Swedish International Development Cooperation Agency, the Norwegian government and many private developers, financiers and foundations. Managing that many groups is not always easy.
Coordination amongst the donor and development finance institution community takes long, patient conversations, and some head banging, Ferguson said.
"There's politics and good intent and different organizations with their own mandates," he said. "It is not all perfectly coordinated. Lots of sensible people, but still those conversations have to be had."
Herscowitz said he is proud of the initiative's efforts, especially in bringing the various actors together. The level of coordination among the donor organizations is "unprecedented," he said, citing the example of household solar, where Power Africa, the AfDB and the U.K. Department for International Developmentgot together to discuss their work on in the space and decided to have DfID take the lead. That cooperation helped shape what U.K.'s Energy Africa initiative does, Herscowitz said.
There are organizations stepping up to lead on other issues as well, like the World Bank and AfDB on grid rollout, organizations like the U.S. Trade Development Agency on project preparation, and the IFC on grid-level solar.
With so many players, determining how each player slots in and where donor and DFI capital should be used is important.
The IFC's Scaling Solar initiative, for example, emerged to fill a gap in helping to structure and simplify the process of developing grid-connected solar projects. The program developed a template process and document set to help a government run through a process determining how much solar they want on their grid, where it should go, if appropriate sites can be developed and how it could run a competitive process to identify an independent power producer.
"Scaling Solar is designed with collaboration in that donor and DFI ecosystem in mind," Ferguson said.
Governments will need help paying for advisory work and in financing the projects themselves, which is where donors can step in. For example, in Zambia, the first country to sign on to Scaling Solar, DfID and Power Africa are helping pay for advisory costs.
Donor financing helped many of the rapidly expanding home solar companies get off the ground — one of the most exciting development to Herscowitz personally. Super efficient fans, irons and televisions are allowing off-grid customers to "live an on-grid life," he said, which can change the market and impact the climate change discussion.
"Donors and public money is limited and precious and, I would argue, should be targeted where you can't attract private capital — transmission lines, distribution companies, public utilities, all of those things that you can't attract private capital for," Ferguson said.
But every market where Power Africa is tracking deals has some role for the public sector to play — it's role is to "bridge market imperfections," test new models and get first-of-a-kind deals done, Herscowitz said.
How well Power Africa picks the places or types of projects it invests in and how that translates to achieving its goals will certainly be measured against the road map, which may well serve as a blueprint as the U.S. and it's big coalition of partners work to push things along.
*Source Devex