USTDA Accepting Proposals for Power Africa Projects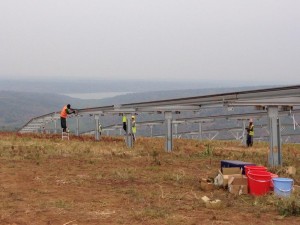 The U.S. Trade and Development Agency is expanding its investments in sustainable energy projects across sub-Saharan Africa. An implementing agency of the U.S. government's Power Africa initiative, USTDA invests in project preparation activities designed to generate renewable and gas-fired power, modernize electric grids and increase energy efficiency. The Agency's programs are available to help African project sponsors prepare bankable clean energy projects.
Interested project sponsors in sub-Saharan Africa – or U.S. companies working with African project sponsors – should submit their project concepts to USTDA no later than February 19, 2016 to be considered for funding.
Power Africa is a U.S. presidential initiative that addresses one of the most pressing challenges to sustainable economic growth and development in sub-Saharan Africa – access to electrical power. President Obama launched Power Africa to bring together technical and legal experts, the private sector and governments from around the world to increase the number of people with access to power. Power Africa aims to increase installed power capacity by more than 30,000 MW and create at least 60 million new connections by 2030. USTDA's investments under Power Africa provide critical early-stage planning to advance new power generation, transmission and distribution infrastructure.
In support of these goals, the U.S. Africa Clean Energy Finance (US-ACEF) initiative aligns U.S. government resources to support significant private sector investments in African clean energy infrastructure. Under the program, USTDA is leveraging its project planning expertise to support activities for private sector transactions. More information, including an eligibility checklist, can be found on USTDA's website.
To begin the proposal process, please contact Africa@ustda.gov. Further information, including a list of USTDA's regional staff, can be found at: USTDA
*APO