My Goal for Africa:How FIFA can do more for African football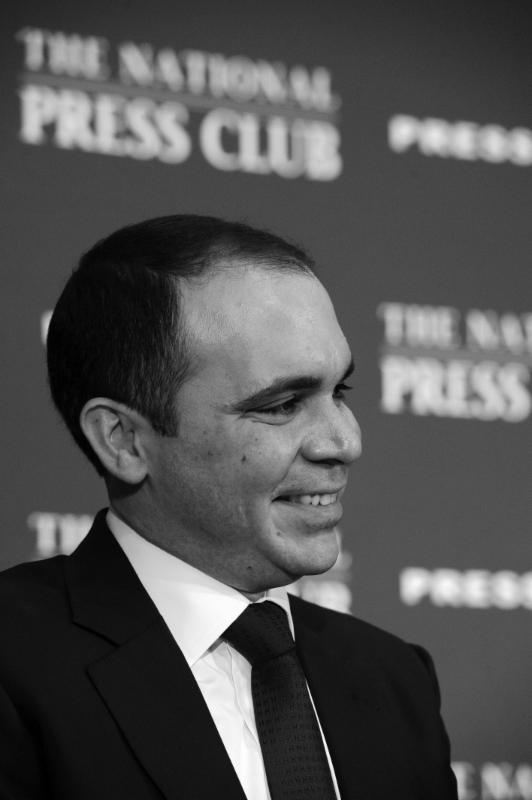 Africa is part of my everyday life, my family's blood. My wife is African and my children can claim African heritage. The vibrant, pulsating and uniquely diverse culture of Africa occupies a special place in my heart.
So does Africa's passion for football. As part of my campaign to become the new President of FIFA, I have travelled extensively across the continent and witnessed first-hand the African passion for the beautiful game. It is a passion I share with the people of this vast continent. And if elected president of FIFA, I will make it my personal mission to help African football grow and thrive. I see no reason why the Mother Continent whose terrestrial and maritime migrants built civilisations, cities and communities in pre-historic times cannot also create history on the playing fields of today.
Football is woven into the very fabric of African society. From the young boys and girls honing their skills on dusty pitches to the world-class footballers plying their trade in the cathedrals of the game globally, football is the heartbeat of the continent. The quality and attraction of the Africa Cup of Nations, as well the numerous African national sides competing in the World Cup, fuel the dreams of those seeking to escape troubled lives and a hardscrabble existence.
Africa is home to more than a quarter of the world's footballing nations. African players have lit up the game with renowned footballers whose roll includes Roger Milla, George Weah, Tony Yeboah, the Touré brothers and Samuel Eto'o. Then there are those of African descent who have become immortalised: Zinedine Zidane, Patrick Vieira, Thierry Henry, Nwankwo Kanu, JJ Okocha, Didier Drogba, among them. And we've seen the commitment and dedication of these footballers in giving back to the community — offering beacons of hope for a new generation.
The African continent is the perfect example of the good that football can do. From inspiring hope among the young, to supplying memorable and unforgettable moments that light up lives, to helping bridge chasms by uniting people behind a shared aspiration and instilling national pride — football is the ultimate tool for good.
However, despite the success African football has achieved, I truly believe the FIFA of old could have done more to help the game in the continent, and I am committed to bringing this about. I will continue to support the good work FIFA has done in terms of "hardware", such as investing in stadiums, artificial pitches and infrastructure across the continent. But I will also ensure that the "software" of rules, practices and ethics are of the highest standard.
I will assess the needs of each nation on the continent, from travel funds to coaching standards and medical assistance and I will help them accordingly. No longer will there be a "one size fits all" approach. The needs of the different African nations are as diverse as the land itself. I cannot reiterate enough the importance of true assessment, of an in-depth understanding of each individual Association's needs. I will listen to all, and work hand-in-hand with everyone to propel the African game to even greater heights.
We need to put more funds towards coaching so that qualified and experienced coaches can go to developing football nations, assist them as well as gain valuable new skills and experience; building a scholarship programme could be one way to do this.
The change begins with a FIFA Development Programme which is transparent, fair, generous and flexible — and which delivers tailored support where it is most needed. This is something I am committed to implementing. I will raise the Financial Assistance Programme from $250,000 to $1m a year, introduce FIFA regional development offices staffed by FIFA-employed professionals, who can travel to National Associations to assess their development needs, assist with funding applications and support in the delivery of development projects and simplifying the development fund application process.
For years, there has been a cacophonous debate about World Cup slots. Despite the excitement and the flourish with which African nations have enriched the tournament, proposals around World Cup slots to date have been designed to appeal to some confederations and some others have been created to court votes. The same can be said about seats on the EXCO. Even simple matters such as the international timetable is framed around a European short-haul schedule, ignoring the travel times and accessibility that impact Africa and other continents. This must change. It is time not only to imagine a future in which African football dominates on the world stage; it is time to lay the groundwork for it to happen, and nurture it together.
I believe I am particularly well-suited for this mission. I am a National Association President from a developing country that, like many throughout Africa, is full of passion but resource-poor and faces many challenges. Like much of Africa's youth, the young people in my country, too, look to football as a route to a better life. I share their aspirations. I hear their appeals. I am determined to help them realise their dreams.
I am not here to rock the boat. I am offering myself as a candidate for the FIFA presidency to work with all in figuring out a better way to make the institution function as it really should. After all, football belongs to its billions of fans. Our duty at FIFA is to be trusted stewards of the beautiful game. This I pledge to do. I fervently hope you will support me in this quest.