Kagame to U.S.: Let Rwandans Determine Own Destiny
By Claver Ndushabandi*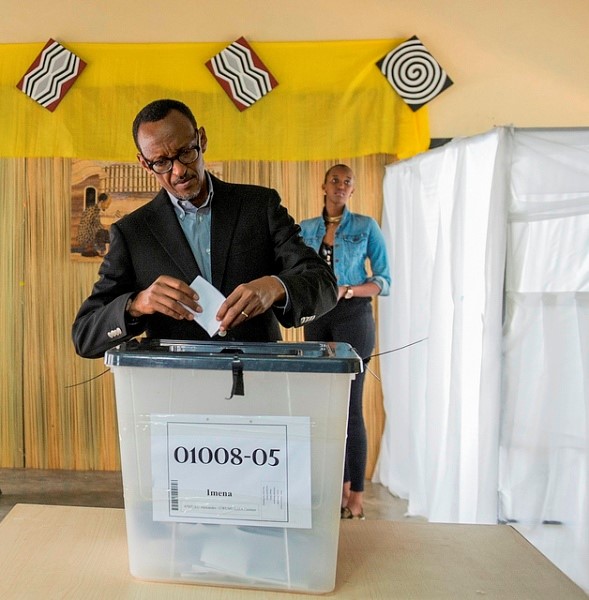 Rwanda President Paul Kagame has hit back at United States for expressing disappointment at his decision to run for a third term, saying the choice of majority of his countrymen should be a disappointment to anyone.
"There are quite many very disappointing things happening across the globe," said Kagame on Monday afternoon.
"We hope to carry our own burden and not be others' burden…!!!" he added on his personal Twitter handle.
The president's response follows a statement by United States that it was "deeply disappointed" by his announcement on standing for another term in office, adding, "With this decision, President Kagame ignores an historic opportunity to reinforce and solidify the democratic institutions the Rwandan people have for more than twenty years laboured so hard to establish."
The U.S. said it believes constitutional transitions of power are essential for strong democracies and that efforts by incumbents to change rules to stay in power weaken democratic institutions.
"We are particularly concerned by changes that favour one individual over the principle of democratic transitions," the statement further reads.
Kagame's response 
Known for calling a spade a spade, Kagame today said the challenges faced by Africa need more than rhetoric of disappointments.
"Africa's problems; poverty, disease, governance, technology …etc etc will not easily be solved by what is behind this 'deep disappointment… attitude!!!," said Kagame.
He wondered how the referendum in which 6 million voters participated can be a disappointment to anybody, adding such talk "hurts."
Kagame added: "I promise we don't intend to disappoint..especially ourselves!!!"
The United States is a close ally of the RPF government led by President Kagame.
Washington is also one of the major donors of foreign aid to Rwanda which includes money for development programmes and joint military training initiatives.
While President Kagame is accused of suppressing dissent, the western world has since credited his ability to transform the country from bloodshed and state of hopelessness in the aftermath of the 1994 genocide to a prosperous country.
The national referendum was triggered by over three million petitions from locals, urging the lifting of term limits for Kagame to serve another term.
In the revised Constitution, Kagame can stand for another 7-year term and two more of five years each – making him eligible for re-election up to 2034.
But in a New Year Message, Kagame said sooner rather than later, the office of the president will be transferred from one person to another in a manner that will serve a purpose, not merely set an example, whether for Rwandans or others.
"But I do not think our aim is to have a President for life, nor is it what I would want."
*Source Chimp Reports