Gabon's Ping chosen as main opposition candidate for 2016 polls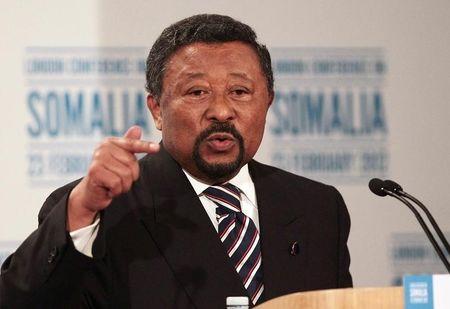 LIBREVILLE (Reuters) – Former African Union chairman Jean Ping said on Friday Gabon's opposition had endorsed him to challenge President Ali Bongo in August polls and try to break the ruling PDG party's half-century grip on power.
Bongo won a disputed election in 2009 after the death of his father, Omar Bongo, who had ruled the oil-rich state since 1967.
"Following a meeting, I am officially named as the single candidate of the Opposition Front for Political Change (FOPA) in the presidential election!," Ping said in a Twitter post on Friday.
Ping, an erstwhile ally of Omar Bongo turned vitriolic critic of his son's government, told Reuters of his intention to run in an interview earlier this week, but at that stage his candidacy had not been approved by the opposition alliance.
He said he wanted to make the presidency more accountable, institute term limits, and invest in health, education and infrastructure.
Gabon's one-round electoral system is seen as favouring the incumbent president and analysts say the opposition must rally behind one candidate to have any chance of success.
Other opposition candidates might emerge from smaller parties, but the endorsement of Ping as the FOPA's only candidate suggests support for him is coalescing.
Many long-ruling African leaders are seeking to extend their rule in elections this year. The neighbouring Congo Republic's Denis Sassou Nguesso is seeking a third term in a move that some fear will lead to violence.
Gabon's Bongo has only had one mandate so far but analysts have warned of the potential for electoral unrest due to growing frustration over wealth inequalities and bitter rivalries between the PDG and its opponents.