fastjet flights to Nairobi and Zanzibar take to the skies
Low-cost airline expands its pan-African network with daily direct international flights from Dar es Salaam and Kilimanjaro to Nairobi, and daily domestic flights from Dar es Salaam to Zanzibar.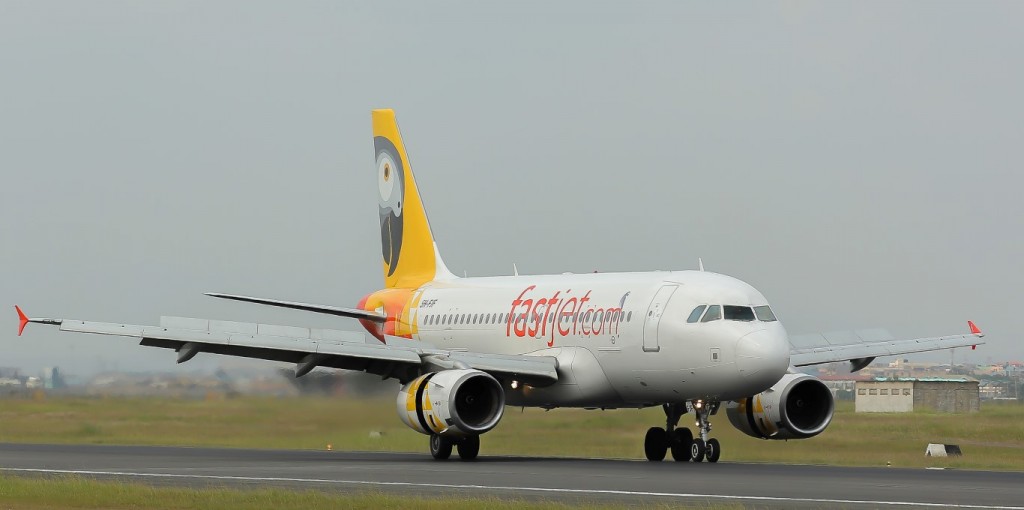 fastjet's inaugural flights from Dar es Salaam to Nairobi, Kilimanjaro to Nairobi, and Dar es Salaam to Zanzibar all took off on Monday 11 January 2016, marking an important milestone in fastjet's international and domestic route expansion.
The daily return flights to Zanzibar are expected to make it easier for more Tanzanian and international visitors to travel to Zanzibar, boosting tourism and business and contributing significantly to the Spice Islands' economic growth.
The launch of fastjet flights to Nairobi from two of Tanzania's busiest airports kick-starts a new era of choice for passengers who have suffered prohibitively high fares on flights between two of Africa's fastest growing economies.
The impact of fastjet flights into Kenya has already been considerable, demonstrated by the fact that fares with competing airlines flying between the two countries suddenly dropped by as much as 40% on the day that fastjet announced that it would commence flights between Kenya and Tanzania.
"The fact is that competition is good for consumers. It brings choice and it brings air fares down," says Jimmy Kibati, fastjet General Manager for East Africa (INT/Kenya) // says John Corse, fastjet General Manager for Tanzania (TZ only)
fastjet fares are significantly lower than those charged by airlines currently operating direct flights between Tanzania and Kenya, with the airline's Nairobi/Kilimanjaro fares starting from US$50 one-way, and Nairobi/Dar es Salaam fares starting from US$80 one-way.
Fares exclude government taxes (US$49 departing Tanzania and US$40 departing Kenya), with fastjet recommending passengers book early to take advantage of its lowest priced fares.
fastjet expects to add more flights to its new Kenyan routes as consumer demand increases for its affordable, safe, quick and on-time service, and it has already indicated that it expects to launch flights between Zanzibar and Nairobi as well as Dar es Salaam and Mombasa later in 2016.
"As has been the case with other routes that fastjet has launched, we expect many of our passengers on our new Kenya flights to be first time flyers who would otherwise not have been able to afford to travel by air," noted Kibati/ Corse.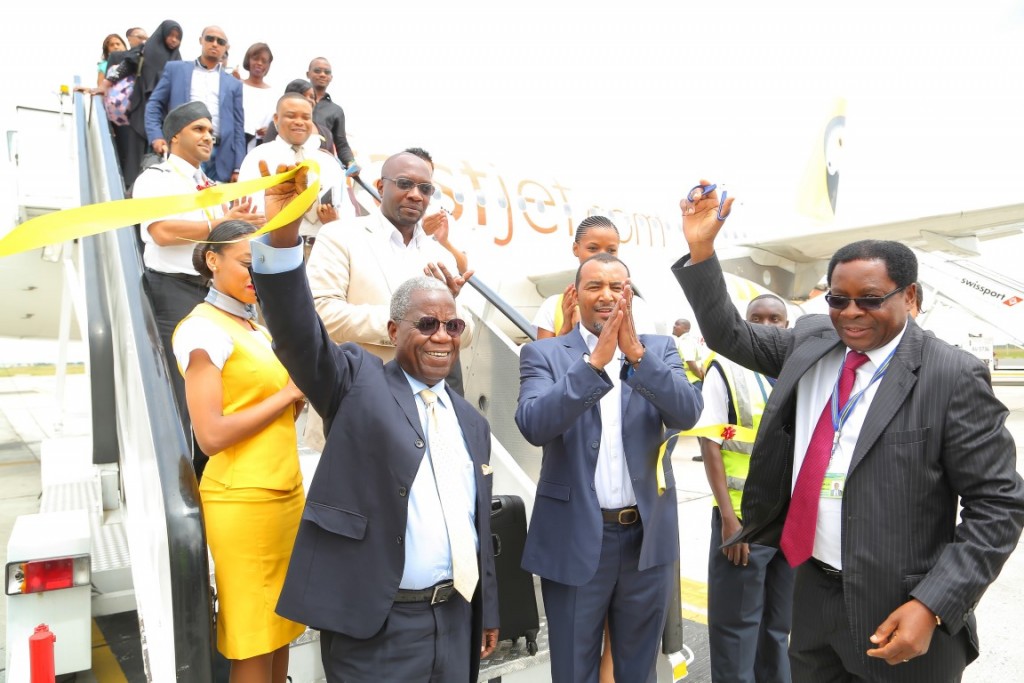 Supporting this expectation is research undertaken by fastjet, showing that more than one third of its passengers were first time flyers able to afford air travel for the first time.
"Affordable air travel is key to the growth of economies across Africa because of the positive impact that low-cost air travel can have on the lives of their citizens and the general economy," says Kibati/Corse.
"We are very grateful to the transportation ministries and the civil aviation authorities in both Kenya and Tanzania for working together to make it possible for fastjet to realise our vision of growing the number of consumers who can access the convenience of affordable air travel," concluded Kibati/Corse.
Available for purchase on these new routes will be fastjet's luggage upgrade option, 'Freighty', that allows passengers to transport up to 80kg of checked-in bags for US$80. The Freighty luggage option in particular is expected to be popular with traders flying with fastjet to purchase wholesale produce to transport back to their home markets to sell.
Bookings can be made online at www.fastjet.com, through fastjet approved travel agents or by contacting fastjet's call centres. Payment for tickets can be made with cash, online with a credit card, or with mobile payments.
TIMETABLES
| | | |
| --- | --- | --- |
| Nairobi to Dar es Salaam | Depart | Arrive |
| Daily | 14:40 | 16:05 |
| Dar es Salaam to Nairobi | Depart | Arrive |
| Daily | 9:50 | 11:10 |
| Nairobi to Kilimanjaro | Depart | Arrive |
| Daily | 11:40 | 12:40 |
| Kilimanjaro to Nairobi | Depart | Arrive |
| Daily | 13:10 | 14:10 |
| Dar es Salaam to Zanzibar | Depart | Arrive |
| Tuesday, Wednesday, Thursday, Saturday and Sunday | 08:30 | 09:00 |
| Daily | 19:10 | 19:40 |
| Zanzibar to Dar es Salaam | Depart | Arrive |
| Daily | 20:10 | 20:40 |
| Tuesday, Wednesday, Thursday, Saturday and Sunday | 09:30 | 10:00 |
fastjet Kenya, a separate company within the fastjet group, announced in October 2015 that it had been granted an air service licence (ASL) by the Kenya Civil Aviation Authority (KCAA). The granting of the ASL cleared the way for fastjet Kenya to begin the application process for an Air Operator Certificate (AOC) which, when received, will allow the airline to operate domestic flights within Kenya.