Dangote Plants Seen Selling $6 Billion Yearly to Nigeria by 2018
By Yinka Ibukun*
Fertilizer plant in Lagos to be operational next year

Petrochemical facility, refinery to be completed by 2018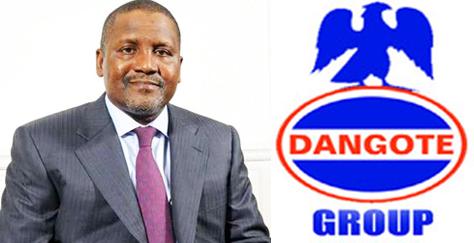 Nigerian billionaire Aliko Dangote's industrial complex in the commercial capital Lagos will sell as much as $6 billion a year of foreign exchange to the West African nation's central bank by 2018, according to Governor Godwin Emefiele.
Dangote's fertilizer plant, which will be operational next year, and the petrochemical plant and refinery, expected to be completed by 2018, will meet local consumption of petroleum and chemical products that currently make up 35 to 40 percent of Nigeria's import needs, Emefiele told journalists at the construction site Sunday. The complex will also produce for export, he said.
"We expect that by the time these projects are completed, it will not only meet the needs of our domestic requirement," Emefiele said. "By the time it is completed, he will be exporting these products to the point where he will be selling foreign exchange to Nigeria, to Nigerians and to the Central Bank of Nigeria to the tune of almost about $6 billion a year."
Africa's top oil producer relies on fuel imports to meet domestic needs since its four state-owned refineries produce a fraction of their 445,000 barrels-per-day capacity after decades of poor maintenance, corruption and mismanagement. Nigeria is also struggling to cope with crude prices that have fallen more than 70 percent since their June 2014 peak to below $40 a barrel.
The Abuja-based central bank has resorted to holding the naira at 197 to 199 per dollar since March by introducing trading curbs to conserve reserves and stem a rout after it fell to a record 206.32 in February. While Nigerian President Muhammadu Buhari has supported the governor's measures, International Monetary Fund Managing Director Christine Lagarde last week called for more flexibility in the monetary policy.
"You can imagine what will happen to the savings in foreign exchange" by the time the refinery, petrochemical and fertilizer plants are completed, Emefiele said. "We can't wait, we need him to do this very fast so we can begin to save foreign exchange," he said, referring to Dangote, Africa's richest man.