WHAT NIGERIANS CAN LOOK FORWARD TO UNDER BUHARI
<![CDATA[By FEMI ADESINA-PRESIDENTIAL SPOKESMAN Radio Continental 102.3 FM, recently hosted Special Adviser on Media and Publicity to President Muhammadu Buhari, Mr Femi Adesina, to an interview. Here are excerpts: Q: Can you analyse what began to trend online about cars for President Buhari, allegedly from former NSA, Sambo Dasuki?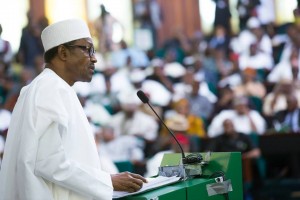 Ans: Maybe there is an attempt to just tar everybody in the country with the brush of corruption, and that is not necessary, because this is our country and it belongs to all of us. We don't have an alternate country. What happened was that suddenly out of the blues, we began to hear that Gen. Buhari, while not yet elected President, collected five SUVs and the sum of $300,000 from the security funds. I then checked up and what I was told was that prior to the Boko Haram attack of July last year, President Buhari never got anything from any government though the Gen. Abdulsalami Abubakar regime had enacted a decree that spelt out what former heads of state were entitled to, and that decree specifically says they are entitled to three vehicles from the federal government ,which should be replaced every four years. He never got any. And then came the Boko Haram attack of July 2014, which by the grace of God, he survived. One day, two vehicles were just driven to his office in Kaduna, Land Cruiser SUVs, one armoured and the other not armoured, and they said it was from the Federal Government. Of course, It was part of his dues as a former Head of state, and he collected. No cash component, nothing else. Q: The last time you were on air here, you made a promise that the federal government would stabilize the electricity supply before talking about tariff increase, and we have not also handled the issue of metering, because people need to be metered before the issue of tariff. Now, we are suffering unstable power, we have not gotten our meters, which the federal government, the last administration even decreed would be given to Nigerians free, and we are now talking about the new tariff. How do you react to this? Ans: The last time I was on this station, you were particular about that. When we went to Iran about five weeks ago with the President, on the return trip home, I and Mr Raji Fashola, the Minister for Power, Works and Housing, sat together in the plane and we had the opportunity to discuss over the seven hours trip. And one of my concerns was this increased tariff. Why should tariff be increased when services have not also increased concomitantly. Shouldn't we increase services first and then increase tariff, and Nigerians would gladly pay? Then he told me that it is the same dilemma of the chicken and the egg, which comes first? Is it the chicken or the egg? We anchored that discussion on the fact that unless tariff was increased, there is no hope for better electricity supply in the country. He was emphatic on that. He added that Nigerians would have to trust and believe the administration, believe in him as a minister, and if tariff went up, things would get better. It has become inevitable that if things are going to get better, then tariff would have to increase. I would like to join Mr Fashola to say, can we then trust the government, trust the minister and believe that with higher tariff, things would get better. Q: The issue of meter, and estimated bill, if you increase the tariff, of course they would keep on estimating your bill and sometimes it's very outrageous. Is it not better that Nigerians have meters installed, that you pay what you are consuming. The last administration directed this and up till now some people borrowed money to establish the meter company, so much money, and they have built and they have also produced but no one is buying from them, people keep buying from abroad, from China, and that is capital flight. And so, what do we do with the issue of meter? Ans: I constantly engage with His Excellency, Mr Raji Fashola and this is one thing that I would bring up with him. Q: I just like to get a glimpse of what we are looking at from the strategic direction in going forward because this year things have been rough, and we are looking forward to 2016. Ans: I agree that 2015 has been a tough year, but then it's like 2016 would still be tougher, at least in the early part of that year. We have been running a mono-product economy based on oil, and as long as oil prices remain down, things will be tough. Q: What are the other tactics that we are going to use? Ans: Repeatedly, the President has said, that the alternative would be agriculture and mining. Agriculture has a gestation period, we may have to talk about two or three planting seasons before we begin to see changes, but mining can give us immediate succour and that is where we have Dr Kayode Fayemi as Minister. Mining can give us immediate succour because the products are there, the solid minerals are there, it's just to process them and Nigeria can make good money from that area. But we must be ready to swallow some bitter pills before things get better. Why do pharmacists ensure that most of the drugs that we take are very bitter? These drugs are like the path Nigeria must pass through. A patient that is ill and must get well must be ready to swallow bitter drugs. If he doesn't swallow those bitter drugs, recovery may elude him. But if he does, chances of recovery are very high. It's the same thing with Nigeria. We have had this despoliation of our economy, it has been ravaged. To use the President's words, "Nigeria was vandalized". With that vandalization, did we think that in one fell swoop, things are going to change? No, it doesn't work like that, it has to be progressively built and rebuilt. It's like the process of taking that bitter drug, that medicine can cure eventually, that is what would happen to Nigeria. Q: What do you intend to do to stop the re-occurrence of fuel scarcity in the country? What do you intend to do to fight corruption in our universities, and what is the administration doing to attain uninterrupted power supply? Ans: That is a multiple question. The first one, on the recurring fuel scarcity, the Federal Executive Council Meeting that held recently dedicated good part of the four hours to the fuel situation in the country. One assurance that we got from the Minister of State for Petroleum Dr. Ibe Kachikwu, is that, the normal fuel crisis that occurs at festive periods would not happen this year, because like he said, we have double cargo coming into the country. That double cargo is to clear the queue that we still have at the stations, and then it would last us over the festive period. We can be assured that this fuel scarcity would soon be over. It was precipitated by a number of factors, one, was that the major marketers were beginning to hoard their products. You must have read reports of how DPR went to those stations in different parts of the country and began to auction the stock. One major marketer, when they got to his depot, had about 33 million litters of petrol stored away, and he was not selling, because all of them were waiting for January thinking that fuel subsidies would be removed and they could make a lot of money. They were the ones who precipitated that crisis because people naturally responded to the artificial scarcity through panic buying, and in no time there was chaos all over the country in petrol stations. There was some glitch in the supply chain, no doubt, but the attitude of the marketers and the panic buying escalated the issue. The Minister of State for Petroleum has assured that once this matter is cleared, it would not reccur again. I want to trust him and I want to believe that this would be the last time that Nigeria would have to suffer this agony of fuel crisis. The second one, corruption in universities. Universities are part of the Nigerian society. As long as there is tendency to corruption in the country, universities are not immune to it. We know that one of the cardinal things this administration is doing is to fight corruption, therefore if there are proven cases of corruption in our universities, you can be sure that the administration would not close its eyes to such. Q: On the issue of oil, we are saying we need to know more about the state of our refineries, how much are we refining, how much are we importing and how much are we using to supplement? All these explanations have to be done before any increase. So, what's your take on it? Ans: Yes, that explanation would be done. I remember it was the Minister of Information, Alhaji Lai Mohammed, who spent some time on the need to adequately educate Nigerians and alert them as to what is coming and I believe that would be done. The Minister of State for Petroleum also told us that the refineries are part of the problem. Apart from hoarding, panic buying, among others, that the refineries were not working at all. The truth is that our refineries are now like scraps, government has to take a decision on what it would do with them. Q: This issue of the Presidential jets, we have 11. When the President came, there was this announcement that he had the intention to sell them and there was rejoicing over the land. All of a sudden there was a counter information that the President does not intend to sell, now the information at our disposal is that about N2 billion is being spent annually in servicing these aircraft.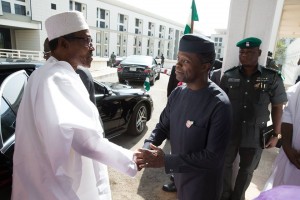 Ans: The information that Nigeria was going to sell was not correct and we immediately corrected it then, I remember it was ThisDay newspaper that published that the President had taken a decision to sell. When that story was reported, we cross checked with the President, he said no such decision was taken and we issued that release immediately that a decision had not been taken on the number of planes to be in the Presidential fleet. Secondly, another newspaper published that some staggering figure was being spent to maintain those planes. We checked again, and it was discovered that the amount published was ballooned by almost four times, and we corrected it. In Nigeria, it is the first information that goes out that people like to believe. When superior information comes, correcting the earlier distorted ones it's either they would not read or they choose to believe the first one. If the presidential fleet would be reduced, it would be the decision of the President. He has not taken that decision yet. Q: What is the federal government doing to stop the Shi'tte, Boko Haram, and Biafra, apart from military force? Ans: Apart from military force, I can tell you that there is a lot going on through back channels. Nobody should think that the federal government is not doing anything. Just because it is not made public does not mean that things are not going on. A lot is going on, just like the President indicated earlier that the government is disposed towards dialogue with Boko Haram, if they could identify the authentic leadership of the group. Also Biafra, a number of well meaning, south-east leaders are intervening, they are talking to the people. I have heard some of those young people saying they would not listen to anybody. No, it's our country and we cannot continue that way. Q: This issue of Biafra agitation, it is important that the President engages genuine Igbo leaders. With Nnamdi Kanu, a pronouncement should be made about him. We need to reduce the tension in the south-east. Ans: I can tell you that that is going on. Q: The last time you were here, we talked about the yam eaters and how much yam has been returned. The Minister of Finance has denied knowledge of any returned loot, and we are yet to know the names even when the President said that he would order the Central Bank of Nigeria to publish the names of those yam eaters. Is it not better if the government comes out with how much has been recovered and also to publish the names of these yam eaters, because we are eager to know them? ANS: If you recall , the President was at the International Conference Centre in Abuja recently, where he delivered a lecture at the Anyiam-Osigwe Foundation, which was on corruption. Let me clarify the issue of the Minister of Finance. The Minister, Mrs. Kemi Adeosun, did not deny. She said she was not aware. They are two different things. She was not aware because the pronouncement the President made was prior to her appointment. The President spoke about money being returned, and that it was in an account in the Central Bank. That was in India, and then the cabinet had not been constituted. The Ministers came after. If the Minister of Finance says she was not aware, she was telling the truth, but it does not mean that the account does not exist. At the Anyiam -Osigwe Foundation lecture, the President said he is aware that people are asking, tell us the names of those who have returned money, and tell us the amount so far collected. He said no, that it was still early days in the collection, a lot more is possible to collect if we continue to be discreet about it for now. He said no doubt, an account would eventually be given. Also in Kaduna recently, the President said that the recovered loot is going to be spent on infrastructure. There are virtually no roads in the country again and the south-east is worst hit. Every part of the country is hit but south-east is worst hit and the President has said the recovered money would be spent on infrastructure. Let me go back to the discussion that I had with Mr Fashola on the way back from Iran. He said these roads that have virtually disappeared can be built in two years. To quote him, he said, "is it not to build roads? It is one of the easiest things as long as money is available." And anytime I remember that, it makes me glad that we can rebuild those roads that have disappeared in two years, if funds are available. I think we should be patient and look forward to having a tidy amount still recovered from those who stole our patrimony. Q: What would you say as a parting shot to Nigerians? Ans: What I like to say is that Nigeria is in good hands. The times are rough, it could get rougher in the nearest future, but it would then get better. Don't forget that in 1983, times were really very rough with Nigeria also. Then, there came a Head of State who began to reset the buttons, began to relay the foundations. And 20 months after, things were getting better, before a spanner was thrown in the works. That person, who is now the President, can do it again, I will just tell people to be patient. Rough times would come, but we will survive it .Tough times may be here but it will be over. There may be some turbulence, but after some time, we would begin to cruise. This President would get it right. We need to be patient and lend support. A number of people have decided to be critical, even when criticisms are not necessary. We are not in pre-election mode again. I would like to tell them that elections are over. In other parts of the world, when elections are over, they all team up and move the country forward. Let's do the same with Nigeria. *Source Femi Adesina FB]]>