By Chido Onumah*
I am a child of Biafra. I was born on the eve of that avoidable and internecine civil war. My father fought in that war on the side of Biafra. I have sat through many hours of interview to get a glimpse, from his personal experience, of what happened.
At 81, my father still has very vivid memories of the civil war. He tells me there is nothing to be ashamed of fighting in that war which he joined willingly after failed attempts to conscript him. For him, Biafra was the product of our bungling of our independence, our nationhood; and those who prosecuted the war on both sides mismanaged it. During our last discussion earlier in the year on this issue, in light of renewed agitation for the actualisation of Biafra, my father reminded me that the civil war ended 45 years ago and that today's Nigeria is, in many ways, different from the Nigeria of 1967 when the war broke out.
Of course, as a journalist and student of history, I didn't need to be told that Nigeria of 2015 is not my father's Nigeria. I have lived through it. My father is not naïve or in denial. When he says things are different in many respects, he understands that there are still issues of injustice and alienation across the country. However, he points to the fact that structurally Nigeria is not what it used to be; but, more important, we have the benefit of a 30-month civil war. We can learn from that war in dealing with contemporary problems. I would add to my father's position the fact that today's Nigeria is not the sum total of its "ethnic nationalities." So, while I believe Nigeria is negotiable, I do not think any attempt to negotiate Nigeria can and should be done solely on the basis of ethnic, religious or cultural affinity. That is my position on the Biafra issue.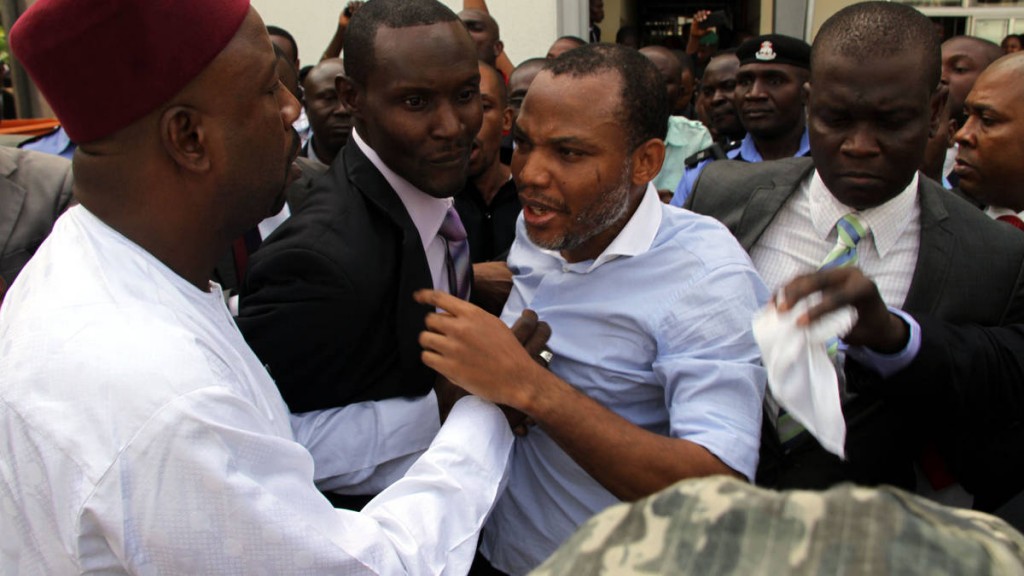 In this sense, I am uncomfortable with those who see the Biafra agitation necessarily as an Igbo problem. It is in the same vein that I do not see, for example, the herdsmen issue as a Fulani problem. We may deplore the antics of Nnamdi Kanu, director of Radio Biafra, and his Indigenous People of Biafra (IPOB) movement; we may be genuinely concerned about the activities of all parties in the Fulani herdsmen issue. But in the end, the question that we should be asking is, how has the Nigerian state addressed the many faults lines and centrifugal forces that are threatening to rip the country asunder?
Adeolu Ademoyo's piece titled "Biafran secessionist call, a national, not an Igbo question" which appeared in Premium Times on December 6, 2015, put the issue in proper perspective. The central argument of Ademoyo's piece is that we need to see the Biafra agitation and sundry agitations that threaten the unity and stability of the country as a Nigerian problem and not the problem of the group or people pushing it. Since the national question goes beyond an "ethnic problem" or "identity politics" as Ademoyo rightly contends, we must continue to dialogue even as we seek to build a perfect union. When we come to this realisation, we can then begin the long and arduous task of framing a collective national ethos which will accommodate every Nigerian.
The explanation for our current dilemma can be found in the failure of our rulers in the last fifty-five years to build a nation out of what was handed to us at independence. I do not think, however, that it is too late to start the process of reconstructing Nigeria in the image of Nigerians – the ethnic nationalities and other interests that make up the country.
In the midst of the name-calling, rhetoric and chutzpah that have dominated the Biafra debate, three points stand out. One, the immediate danger the agitation poses for ordinary Nigerians who just want a space to live in peace in the midst of debilitating conditions occasioned by corruption and mismanagement of the country; two, replicating the knee-jerk response of successive governments in Nigeria to similar agitations in the past; and three, perhaps most important, what lessons we can draw from the current impasse.
There is enough from history to tell us that we need to address the Biafra agitation constructively and quickly too. The government can't adopt the approach of, "the leaves are dying then cut off the branches." Yes, we have the problem of corruption, of building our educational and health sectors and providing basic social services for our blighted country and impoverished citizens. But we have a bigger and fundamental question, that of national cohesion.
Truth is that we have a deeply fractured nation and we can only ignore that reality at our own peril. There are those who still think and feel that the civil war is far from over; that the cheque of "no victor, no vanquished" issued 45 years ago was indeed a dud cheque. The feeling of alienation is real. There are millions of our compatriots across Nigeria for whom this country provides no succour; there are millions who feel they have no stake in Nigeria; millions who feel they have been left out of the gains that independence ought to bring.
I don't think there is anything immoral or criminal for Nigerians – from the East, West, North or South – who feel justifiably aggrieved or oppressed in a federation to seek to address such grievances or oppression. While the current agitation by Nnamdi Kanu and his Indigenous People of Biafra (IPOB) movement to wage war against Nigeria can't be the solution, it affords us the opportunity once again interrogate Nigeria. And it is simply because we have refused to do so that Kanu and others like him across the country have thrived over the years. That interrogation will, among other things, help the young men and women lining up behind Nnamdi Kanu understand why the question of independence for Biafra, whatever it means, is no answer to the problem of poverty and unemployment confronting them.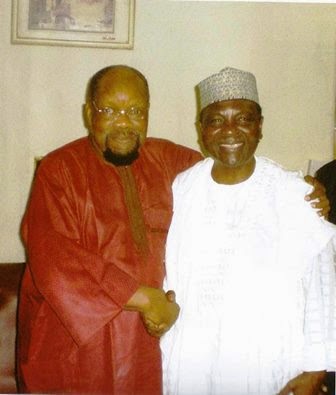 That interrogation will explain why our states and local governments in a supposed federation have abdicated their responsibilities and become mere appendages of the federal government; why our state governors run to Abuja every month to collect their share of the national cake; why the states in the federation have nothing to show for the trillions of naira that have accrued to them in the last 16 years since the return to civilian rule. Of course, this is not about the governors of the states in the south-east zone of the country, but for the purposes of argument, it will be interesting to find out how much the governors in the zone have collected (and generated?) since 1999 and how that has impacted the lives of citizens in that zone.
In the end, the different manifestation of Biafra may well be a metaphor. To that extent, we are all Biafrans as long as we seek to confront the clear and present danger. Yes, our rulers have contributed to the near collapse of a country that held so much promise at independence 55 years ago. Yes, we are so far gone in this ruinous part, but I think we can still retrace our steps. What the current situation calls for is a bold attempt to confront Nigeria's seemingly intractable problem: the structure of our federation!
Now is the time to expand the debate on Nigeria's federalism. My take is that we can build the new Nigeria of our dreams around what I call a "civic federation" that provides justice and equal opportunities for every Nigerian; a federation where every Nigerian can live in peace, work and have a future wherever they find themselves, irrespective of place of birth, ethnic nationality or creed; a country where governance will be localized and states and local government can make laws and have the capacity to enforce such laws within the context of a greater national interest.
That is the conversation we should be having now in our workplaces, newspaper stands, viewing centres and ultimately at the national assembly; that is, if our legislators can find time from their busy schedule of chasing social media activists. That is the only way to overcome the violent and dangerous ideology of Nnamdi Kanu and others like him!
*conumah@hotmail.com; Follow me on Twitter: @conumah