Rwanda sets date for referendum to extend presidential term limit
<![CDATA[[caption id="attachment_22994" align="alignleft" width="450"]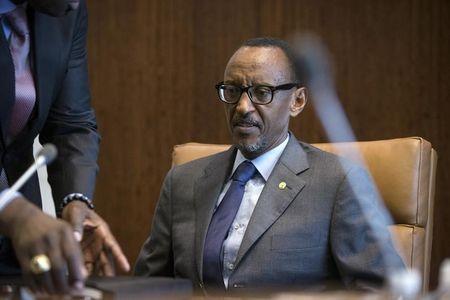 Rwandan President Paul Kagame takes his place for a meeting with U.N. Secretary-General Ban Ki-moon during the United Nations General Assembly at the United Nations in Manhattan, New York, October 2, 2015. REUTERS/Andrew Kelly[/caption]
KIGALI (Reuters) – Rwandans will vote in a referendum on December 18 on whether to amend the constitution and allow President Paul Kagame to remain in office until as late as 2034, officials said on Tuesday, a plan that mirrors moves in several other African countries.
Under the proposed amendment, Kagame, in power since 2000, would be able to run for office again after his second mandate ends in 2017, first for a seven-year term and then for two further stints of five years each, stretching to 2034.
Kagame, 58, is the latest veteran ruler in Africa to attempt to extend his hold on power. Similar moves have already sparked violence and instability in Burundi, Burkina Faso and Congo Republic. So far there has been no political unrest in Rwanda.
"President Paul Kagame has accepted that a referendum be made on the current constitution," the government said in a statement late on Tuesday after it had discussed the issue.
The current constitution limits any head of state to two terms.
The United States earlier this month said Kagame should resist the lure of power and step down after his second term to allow a new generation of leaders to come through.
Kagame won widespread praise for rebuilding the landlocked Central African country after a 1994 genocide killed about 800,000 people, most of them ethnic Tutsis and moderate Hutus.
While praising Rwanda's economic and social development since then, human rights groups say the government severely restricts freedom of expression and brooks no dissent, charges the government denies.
*Source
BBC
]]>