Nigeria's Buhari hails "technical" victory over Boko Haram
<![CDATA[[caption id="attachment_23279" align="alignleft" width="300"]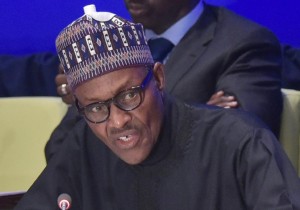 Nigeria's President Muhammadu Buhari was elected after he vowed to stamp out the Boko Haram insurgency by the end of December 2015 (AFP Photo/Mandel Ngan)[/caption] Lagos (AFP) – President Muhammadu Buhari said Nigeria has "technically" won the war against Boko Haram though suicide bombers remain a threat, in remarks issued days before his self-imposed deadline to defeat the jihadist group expires.
In the remarks, the leader of Africa's most populous country worked to reassure Nigerians that the jihadists now were unable to mount effective "conventional attacks" in the country's volatile north.
"Boko Haram has reverted to using improvised explosive devices (IEDs)," he said in an interview posted by the BBC on Thursday.
"But articulated conventional attacks on centres of communication and populations… they are no longer capable of doing that effectively," said Buhari.
"So I think technically we have won the war because people are going back into their neighbourhoods."
Buhari was voted into power earlier this year on a platform that included a promise to stamp out the Boko Haram insurgency.
The former military ruler set a self-imposed deadline of the end of December to defeat the militants, vowing to invest in education to deter dissatisfied youth from becoming radical.
In contrast with his predecessor, Goodluck Jonathan, Buhari has been able to win back territory from Boko Haram and the country has seen a decrease in the number of deadly raids that decimated towns and villages.
But the jihadists in response have increasingly resorted to suicide bombers — many of them young children — to wage war for an independent Islamic state in the country.
Boko Haram recently has staged suicide bombings in neighbouring countries Cameroon, Chad and Niger, prompting fears that the radical group is gaining traction outside Nigeria.
Since taking up arms against the Nigerian government in 2009, the insurgents have razed towns and killed over 17,000 people.
According to the Global Terrorism Index, a report released by the New York-based Institute for Economics and Peace, it "has become the most deadly terrorist group in the world".
Boko Haram has destroyed swathes of what little infrastructure existed in the country's impoverished north at a time when Nigeria's coffers are empty as a result of the plunging price in oil.
The UN children's agency said this week that over one million Nigerian schoolchildren have been kept out of school because of the conflict, warning that the lack of education will fuel radicalisation in and around Nigeria.
*
AFP/Yahoo
]]>