Nigeria Rattled By Dasukigate
<![CDATA[[caption id="attachment_23314" align="alignleft" width="450"]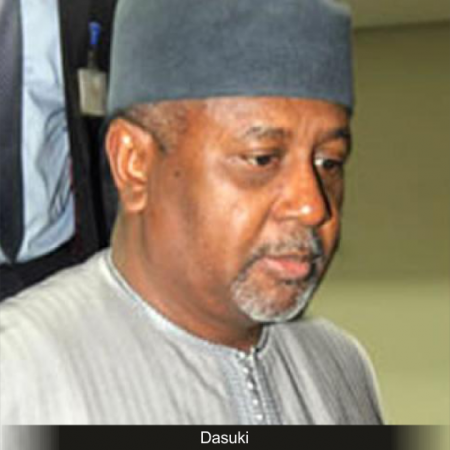 Dasuki[/caption] THE main scandal of the year 2015 broke from an unusual place – the office of the national security adviser, ONSA. An interim report of a committee set up by Babagana Monguno, a retired major general and current national security adviser, alleged that Sambo Dasuki, a retired colonel and former NSA in the immediate past administration, misappropriated about $2.1 billion meant for the procurement of weapons to deal with terrorists' insurgency in the country. It actually has turned out that the money was used for alleged political purposes while the military was left prostrate as it could not get arms to prosecute the Boko Haram insurgency leading to loss of thousands of lives and the sacking of many places in the North-East of Nigeria. Consequent upon the discovery, Dasuki was arrested on December 1, by the operatives of the Department of the Security Services, DSS, and handed over to the Economic and Financial Crimes Commission, EFCC, which has been investigating the case. In the course of its investigation, a number of prominent politicians as well as media moguls named were also invited by the anti-graft commission to state their cases on how they became beneficiaries of funds meant for arms and ammunition for military use. Many of them have stated their cases. Raymond Dokpesi, chairman emeritus of the Daar Communications, owners of Raypower radio and African Independent Television, AIT, was said to have received N2.1 billion from the slush fund. Dokpesi was arrested on December 1, and taken to court on December 9, on allegations of fraud and money laundering. His application for bail was deferred to December 14. The media mogul said he was not guilty of the alleged offences. He claimed to have received the money for advertisement placements for the general elections of the then ruling Peoples Democratic Party, PDP. Another media mogul allegedly involved in the scandal is Nduka Obaigbena, publisher of ThisDay Newspapers. In response to a letter of invitation from the EFCC, asking him to account for N670m traced to him, Obaigbena claimed that the amount he received from the Dasuki was duly approved for him by former President Goodluck Jonathan to compensate him for the dastardly bombing of his offices in Abuja, and Kaduna by Boko Haram insurgents. The publisher said the approval by Jonathan for the payment of the sum of N550 million to him was in response to the letters of appeal he personally wrote to him pleading for assistance following the destruction of his buildings and printing facilities by Boko Haram insurgents. Obaigbena said the balance of N120 million, which he got in March 2015, was on behalf of the Newspaper Proprietors Association of Nigeria, NPAN, and it was meant to compensate 12 national newspapers. As president of the NPAN, Obaigbena claimed that he had pursued the newspapers' demand for compensation for the "unlawful seizure and stoppage of circulation of their newspapers by armed soldiers in Abuja, and several cities" during the Goodluck Jonathan administration. But on Friday, December 11, managements of four newspapers dissociated themselves from the 12 media houses said to have collected N10 million each from the ONSA in March 2015. The four newspapers are African Newspapers of Nigeria, ANN, Plc, publishers of the Tribune titles; Peoples Media Limited, publishers of Peoples Daily; Daily Telegraph Publishing Company Limited, publishers of New Telegraph, Saturday Telegraph and Sunday Telegraph, and Independent Newspapers Limited, publishers of Daily Independent newspapers. [caption id="attachment_23315" align="alignright" width="592"]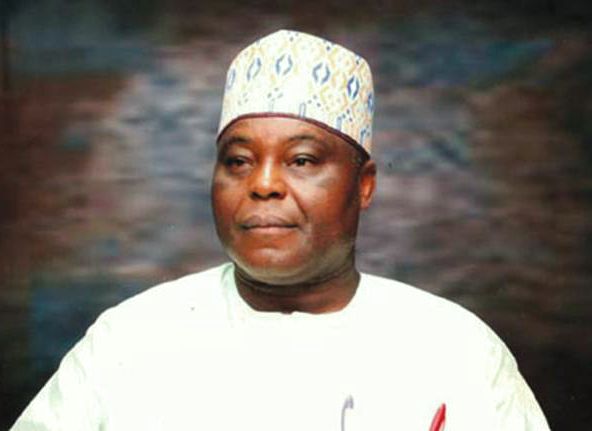 Dokpesi[/caption] In a statement on Friday, the management of Tribune said at no time was any money received by the company from Obaigbena as compensation for attacks on its operations and personnel by soldiers in June 2014. Edward Dickson, managing director/editor-in-chief of the media organisation, said that although it had filed claims like all other newspapers as requested by the NPAN, no payment was received, contrary to claims by Obaigbena. In a similar version, the management of New Telegraph newspapers also denied receiving any money from ThisDay publisher, although the newspaper made repeated demands for same from the NPAN for compensation. "It is on record that following the decision of the NPAN to seek compensation from the Federal Government in the aftermath of the seizure of editions of newspapers by the military, New Telegraph computed its losses, which were passed to the association. However, since then, the company has heard nothing from the association on the matter," Funke Egbemode, managing director/editor-in-chief of the newspaper, said in a statement. She described as "nothing, but sheer falsehood" claims by Obaigbena that he received N120 million from the former NSA on behalf of the NPAN on behalf of 12 newspapers, including New Telegraph newspapers. Ali Ali, chief operating officer of the Peoples Daily newspaper, said the newspaper never received any such money under whatever guise. "This is news to us. At no time was such money made available to us in whatever guise. We wish to state clearly that it is false and therefore, wish to completely distance this medium from this revelation. "We don't know of others, therefore, we can't speak for them," Ali said in a statement. Ted Iwere, chief executive officer, Independent Newspapers Limited, publishers of Daily Independent newspapers, Ted Iwere, also denied receiving payment. But in its reaction, the NPAN in a statement issued on Saturday, December 12, explained why some newspapers had not received their compensation. First, it said that at the executive meeting of the NPAN held on March 17, 2015, held at the offices of Daily Trust, Abuja, it was resolved to accept the N120million compensation. Out of N10 million to be paid to each newspaper organisation, it was agreed that each member would donate N1million from the compensation to the association for the up-keep of the secretariat. The association said that the cheques for the Nigerian Tribune and Peoples' Daily remained in the secretariat awaiting collection. "In the case of New Telegraph, the secretariat was confronted with a situation where 13 newspapers made claims while compensation for 12 newspapers was made. Blueprint Newspapers which was inadvertently omitted from the list has since been paid. "When New Telegraph now demanded payment that had been collected by Blueprint Newspapers, the secretariat then brought the matter to the attention of the of the president, Nduka Obaigbena, who then called Governor Orji Kalu, the publisher of both The Sun Newspapers (who had been paid) and The New Telegraph (which has not been paid), to urge him to be patient for the matter to be tabled at the next executive council meeting, where he would seek the approval of the EXCO to take the funds earmarked for the secretariat to pay them," the statement said. Be that as it may, the EFCC had on Monday, November 30, arrested Bashir Yuguda, former minister of state for Finance, for allegedly receiving N1.5billion from the ONSA for undisclosed reasons. Also arrested on Monday, November 30, were Shaibu Salisu, a former director of finance and administration at the ONSA during the tenure of Dasuki; Sagir Bafarawa, Abbah Mohammed and Haliru Mohammed who are both the sons of former Governor Attahiru Bafarawa of Sokoto State and Mohammed Bello Haliru, former national chairman of the PDP. Sagir Bafarawa was alleged to have acted as front for his father through which he allegedly received $4.6billion from the NSA's office.  Abbah Mohammed reportedly got N600m in the name of Bam Properties. [caption id="attachment_23316" align="alignleft" width="474"]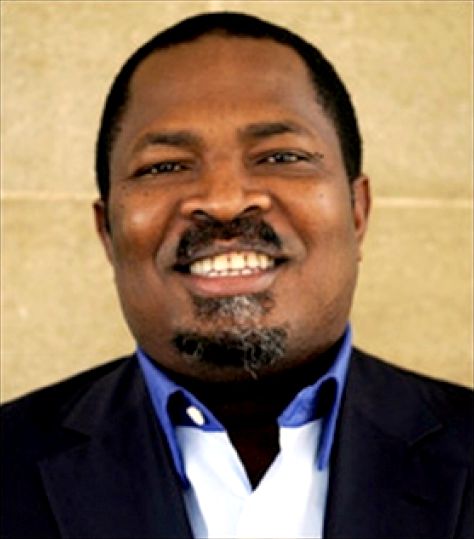 Obaigbena[/caption] Among those fingered to have collected money directly or indirectly from the ONSA are Bode George, former national vice-chairman of the PDP; Yerima Abdullahi, an ambassador; Peter Odili, former governor of Rivers State; Jim Nwobodo, former governor of old Anambra State and Ahmadu Ali, former national chairman of the PDP.
On March 13, 2015, more than 15 individuals who went to write the Nigerian Immigration Service entrance examinations lost their lives, till date, no one has been held accountable.
Thousands of applicants who took part in the text were made to pay N1000 to purchase application forms. David Paradang, comptroller general of the NIS, made statement to the EFCC on the matter in September, while Both Abba Moro, former interior minister, was the guest of the anti-graft agency in October. A private company, Drexel Nigeria Limited was also implicated as being a part of the monetary process.
In March 2015, there was a scandal over a leaked tape on the involvement of certain in the gubernatorial election on June 21, 2014, in Ekiti State. The Ekiti leaked tape caused a major uproar across the country when four lawmakers the voices of  Musiliu Obanikoro, former minister of state for Defence; Jelili Adesiyan, former minister of Police Affairs,  Iyiola Omisore, former PDP governorship aspirant and Governor Ayodele Fayose of Ekiti State were heard allegedly discussing on how to rig the elections.
No action was visibly taken on the matter throughout the year.
Adamu Adamu, minister of Education, on December 10, in Abuja, inaugurated committees to investigate the managements of 10 universities and polytechnics over allegations of abuse of due process, financial mismanagement and sexual harassment of students. The minister said government had received numerous complaints against the governing councils and management of some institutions and resolved to set fact-finding committees to determine the veracity of the claims and give appropriate recommendations.
The institutions include the Federal University Dutsin-Ma, Katsina State, Michael Okpara University of Agriculture, Umudike, Abia State, University of Uyo, Akwa Ibom state, Federal University Kashere, Gombe State, University of Abuja, FCT and University of Nsukka, Enugu state. Others are Federal Polytechnic, Auchi, Edo State, Federal Polytechnic Oko, Anambra State, Yaba College of Technology, Lagos State and University of Calabar, Cross River State.
Joseph Blatter, outgoing FIFA president and Michel Platini, UEFA president were provisionally suspended by the FIFA on October 7, for 90 days from all activities of the federation. The suspension was in connection with a Swiss criminal investigation against Blatter over a "disloyal payment" of 2 million Swiss francs (dollars) to Platini in 2011, for work done between 1998 and 2002.
The French Football Federation, FFF, on Thursday, December 10, indefinitely suspended Karim Benzema, star striker, because of criminal charges of involvement in a sex-tape blackmail attempt against Mathieu Valbuena, his teammate in the national team.
*Source Real Magazine
]]>