Liberia's last two Ebola patients recover, leave hospital
<![CDATA[[caption id="attachment_22902" align="alignleft" width="450"]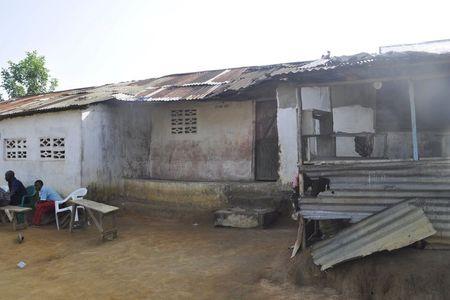 File photo of men sitting in front of a house where Ebola victim Nathan Gbotoe lived, in Paynesville, Liberia, November 24, 2015. REUTERS/James Giahyue[/caption] MONROVIA (Reuters) – Liberia released its last two known Ebola cases from hospital on Thursday as it starts a new countdown to declaring itself free of the virus for a third time, health officials said.
Liberia had been the only country in West Africa with known cases. Neighbor Sierra Leone was declared Ebola-free in November while Guinea's last known case recovered two weeks ago.
"There are no cases in the ETUs (Ebola Treatment Units) in the entire Republic of Liberia," said Tolbert Nyenswah, head of Liberia's Ebola response, adding that Ebola safety procedures remained in place.
The two patients released from the Paynesville ETU are the father and younger brother of the presumed index case, a 15-year-old boy named Nathan Gbotoe from a suburb of the capital Monrovia who died from the disease last week. [ID:nL8N13J1V8]
However, new cases could still emerge in Liberia since there are 165 contacts still under quarantine, of whom more than 30 are deemed high risk, health officials told Reuters.
[caption id="attachment_22904" align="alignright" width="300"]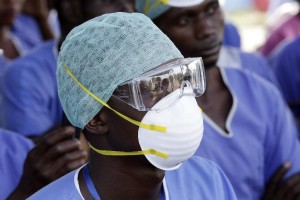 Liberia has twice been declared Ebola-free since the huge outbreak last year that killed thousands in the country (AFP Photo/Evan Schneider)[/caption] Nyenswah say the contacts under surveillance have completed 14 of their obligatory 21-day monitoring – a period that corresponds with the typical incubation period of the virus. "No need to cancel your plane ticket when you are planning to come to Liberia. Continue to come here; the place is safe," Nyenswah told reporters.
Liberian medical workers are still grappling to explain how Ebola re-emerged in Liberia more than two months after it was declared free of the virus by the World Health Organization.
Resurgent cases in Liberia, possibly transmitted sexually by survivors, has cast doubt on the current policy of labeling a country Ebola-free after 42 days.
*Source
Reuters/Yahoo
]]>