Nigeria, Mali set up all-African U-17 final on Sunday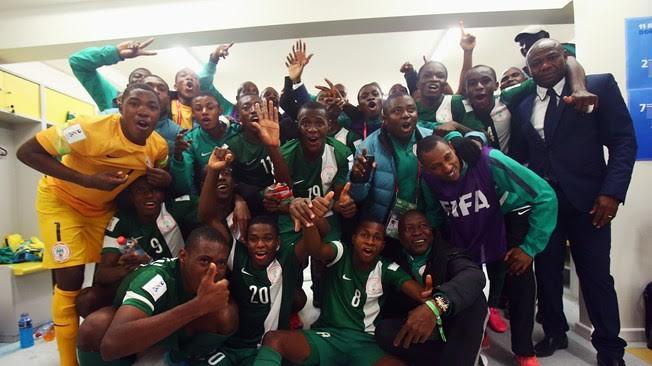 Defending champions Nigeria and impressive outsiders Mali overcame Mexico and Belgium respectively in semi-finals of Fifa U-17 World Cup to set up an all – Africa final on Sunday.
StarTimes will bring you all the action live as we witness the making of Africa's next generation of Superstars. In just their fourth appearance at this level, Les Aiglonnets have achieved a feat that no other Malian national side at any age category has ever managed – progressing to the final of a Fifa – run tournament.
They were made to work hard for their reward, however, as the Belgians went toe-to-toe with them for large portions of the match. Lady Luck also played her part in the Africans' victory, when a seemingly harmless long ball bamboozled the Belgian goalkeeper and allowed them to take a 2-1 lead.
Nigeria, meanwhile, booked themselves a place in the final for an astonishing eighth time in eleven attempts. Like Mali, Emmanuel Amuneke's men were tested to the limit by an entertaining Mexico team, and in the process both sides produced what is likely to be regarded as the game of the tournament to date.
Indeed, the clash had just about everything, including tit-for-tat scoring, six goals, three of which had fans leaping off their seats, and intense emotions until the very last kick of the ball.
In winning all their eight matches so far, Nigeria have set a remarkable new record in U-17 World Cup semi-finals following their victory over El Tri at Chile 2015. In doing so, they also brought their opponents' run of three previous semi-final triumphs (in three attempts) to an abrupt halt.
The last time that two teams from the same confederation played in the U-17 World Cup final is 22 years ago when, at Japan 1993, the finalists were both from Africa too, and Nigeria was also involved. For the record, the Golden Eaglets emerged victorious from their clash with Ghana, claiming the first of their four global titles at this level.
*Source Goal/Yahoo