VISA Goes For The African Market
<![CDATA[ -Africa will be hot spot for electronic payments in the near future says Mohamed Touhami El Ouazzani By Ajong Mbapndah L General Manager, Morocco and Francophone Africa Mohamed Touhami El Ouazzani talks about the growth of electronic payments and the expansion of Visa services in Africa. Can you tell us about the operations of Visa in Africa, in how many countries do you operate? [caption id="attachment_21219" align="alignleft" width="586"]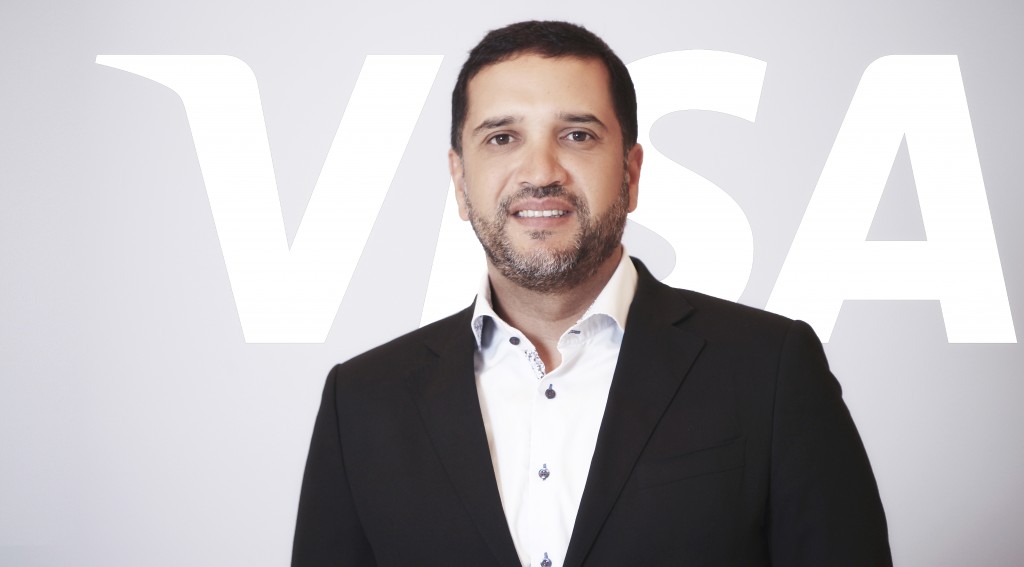 Touhami El Ouazzani[/caption] Africa is the continent that is currently witnessing a considerable growth in the adoption of electronic payments due to mobile penetration and the inclination of a number of African countries to use mobile as an effective tool of financial inclusion.  According to the Financial Inclusion Index, the global Findex database, globally, nearly all adults who reported owning an account said that they have an account at a financial institution: 60 percent reported having a financial institution account only, 1 percent having both a financial institution account and a mobile money account, and 1 percent a mobile money account only. Sub-Saharan Africa is an exception to this global picture. There, almost a third of account holders—or 12 percent of all adults—reported having a mobile money account. Within this group, about half reported having both a mobile money account and an account at a financial institution, and half having a mobile money account only. The figures released by the Findex suggest that Kenya has the highest share of adults with a mobile money account, at 58 percent, followed by Somalia, Tanzania, and Uganda with about 35 percent. In southern Africa, penetration of mobile money accounts is also relatively high, at 14 percent, but just 2 percent of adults reported having a mobile money account only. This clearly indicates how technology is being used to make strides in financial inclusion efforts. Visa is quite aware of this fact and our products and services do aim at reaching unbanked segments, through our financial partners, while utilizing innovation and technology. Earlier this year, United Bank of Africa Cameroon, a Visa client, won the innovation award for a cobranded Student ID Visa Prepaid concept that aims to provide students with a multi-function Visa card. The card, which serves as an ID for student, contains vital information such as the department, university year and can be used internationally. During the past three months, we ran a promotional campaign in Senegal, DRC, Ivory Coast, and Cameroon to increase awareness of electronic payments. Towards the goal of achieving universal financial access, Visa will work toward providing electronic payment accounts to another 500 million underserved people by end of 2020. We operate in more than 200 countries and territories and we do have a strong presence in Africa. What does Africa gain from using your product and why should it be preferred over other competitors like Master card? Africa represents great potential. When you look at Senegal, DRC, Ivory Coast, and Cameroon, you find countries that are picking up in terms of adoption and awareness in addition to efforts to create communities that are aware of the benefits of electronic payment. As a global payments technology company, we see one of the most valuable contributions we can make is helping to bring more people into the formal financial system. We do so by creating pathways to financial inclusion for the financially underserved through our products, services, technology, payments expertise; financial literacy tools and resources; and our strategic partnerships. Through our continuous cooperation with banks in Africa, we aim to help our clients avail innovative products and services to cardholders. Visa applies 50 years of experience and investments to ensure consumers, businesses and governments in more than 200 countries can engage in commerce with absolute peace-of-mind. They expect Visa to work securely, everywhere – every time. Today, more than 22 percent of global consumer spend is enabled by Visa products. As payments migrate to smartphones, tablets and other connected devices, VisaNet – our global network – is the ideal foundation for innovation and growth. Our technology investments are aimed at making commerce safer, easier and smarter, enabling new ways to pay, while providing merchants and financial institutions with deeper and more accurate insights. VisaNet provides secure, reliable payments for more than 2.3 billion Visa account holders, 40 million merchants and 15,000 financial institutions around the globe while the intelligence and speed of our network allows Visa to authenticate sellers and buyers with 97 percent accuracy – in less than 300 milliseconds. Africa can sometimes be very challenging, what has the experience been like doing business in Africa?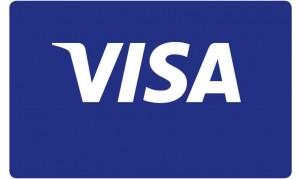 Visa is working closely with financial institutions in Africa to ensure that we target the segment of the unbanked aiming at achieving our goal to reach 500 million unbanked people by 2020. We anticipate that Africa will be one of the focus areas in the coming months and years especially with more people depending on mobile technologies and adapting to it. Numerous studies, including our own expectations, suggest that Africa will be hot spot for electronic payments in the near future and we are making sure that we will avail the technologies, products, and services that would facilitate this transition. As we anticipate this, we engage in financial literacy efforts like the financial literacy road shows we implemented in South Africa to deliver educational lessons in an entertaining forum. In Rwanda, we launched a localized financial literacy program in partnership with the Government of Rwanda. If you had recommendations that could help good business thrive, what will there be? We believe that the widespread use of electronic payments resulted in the expansion of sales volume of goods and services. Electronic payments play an important role in easing geographic barriers to trade. Small and medium business account for a large portion of any economy and the resorting to electronic payments can make a difference and have a positive impact on small and medium businesses. It can help them grow their sales, expand to different geographies, and better manage their financials. According to a research by payment service provider Sage Pay, the average cost of handling cash for UK SMBs has reached more than £17.8bn a year, or £3,638.57 per retailer. The study said, "Businesses are not investing enough in new payment technologies, despite consumer demand. Thirty six per cent of consumers say they are more likely to shop at places that offer a range of payment methods or innovative payment types.  And more than half of businesses agree that offering a range of payment options drives loyalty." Besides business what is it that global businesses like Visa do to give back to the community? Our sense of global mission and purpose is driven by our concern for the economic and social well-being of people around the globe. We group our initiatives into three areas:
Financial Inclusion Using our products, services, payments expertise, financial literacy resources, and philanthropic investments to bring more people into the formal financial system as a key step in lifting themselves out of poverty.
Humanitarian Aid and Community Support Giving back to the communities in which we live and work by supporting global humanitarian aid as well as local community organizations through both corporate donations and employee involvement.
Responsible Business Practices upholding the highest ethical business practices and operations through governance, fair employee and supplier policies and practices, and an understanding of our environmental impact.
In 2003 the Dominican Republic experienced an economic crisis that left 1 million people in poverty. Aid distribution to the population was not transparent, disorganized, and inefficient. In the years to follow, Visa was asked to support the Government in developing a program, using its expertise in the payments industry, to develop the Solidaridad Visa prepaid, reloadable cards. Over US$1.3 billion has been distributed to over 990,000 beneficiaries on Visa Solidaridad cards. In Nigeria, as in most countries, women require financial tools that are convenient, safe, and reliable. With support from Visa and Enhancing Financial Innovation & Access (EFInA), Women's World Banking (WWB) worked with Diamond Bank in Nigeria in 2012 to develop a commercially-viable savings product tailored to the needs of low-income women. The savings account can be accessed via a bank branch, ATM, bank agents or mobile money agents.  Over 100,000 accounts have been opened since the program began. In Morocco, Visa worked with a local theatre group, Daba Teatre, to develop and produce the play "Lalla Kheira." Visa Morocco, commissioned the play in 2013 to illustrate the trials and tribulations of not having financial education and how being financially literate can improve one's life, targeting youth primarily from the ages of 12 – 25. The play went on a road show in three key cities in Morocco (Tanger, Rabat, and Casablanca) in 2013 reaching 1000 students directly and 3 million through the media. Bank Banque Populaire, which has joined the goal of raising financial literacy awareness in Morocco, equally endorsed the play.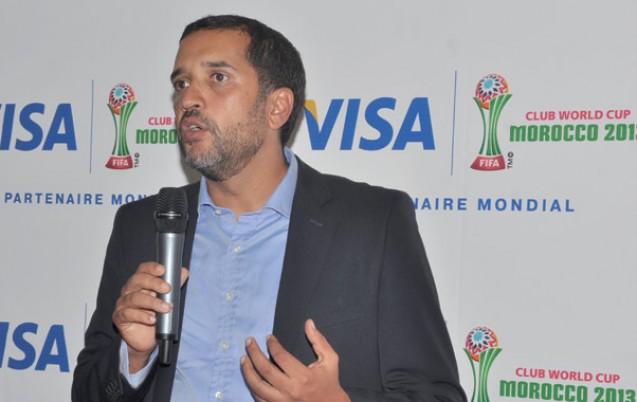 In Rwanda, the World Food Programme (WFP) collaborated with Visa, MIDIMAR, and UNHCR to deploy an electronic cash transfer pilot program using a mobile Visa solution. Each month, refugees receive a text message when their disbursement is available and recipients can immediately purchase items at merchants and withdraw cash at any registered agent. Mobile e-transfer solution has reduced aid disbursement time and costs for WFP as well as provided new market opportunities, including increased merchant sales within the local community. The Visa solution has now expanded to a second camp and is supporting over 28,000 refugees. Over 80% of the money transferred to beneficiaries was used to make purchases electronically at mVISA merchants (as of January 2015).
Africa is one of the biggest markets, what strategy does Visa have in place to exploit the opportunities that the African market offers?
Visa realizes the potential in Africa and works closely with clients in African markets to raise awareness of electronic payments and avail products and solutions that would help in the financial inclusion of Africans. It is very important for us to partner with governments, clients, and mobile operators in order to capitalize on the widespread use of mobile technology in order to reach unbanked segments. Our innovations will empower clients to reach such segments and play a role in providing them with secure, convenient, reliable, and relevant products and solutions. ]]>