On the campaign trail with Lowassa: "It is my turn to lead Tanzania"
<![CDATA[By Mark Kapchanga*
With Edward Lowassa at the helm, Tanzania's opposition looks set to do better than ever before in the upcoming elections. But could the former PM go all the way?
[caption id="attachment_21368" align="alignleft" width="616"]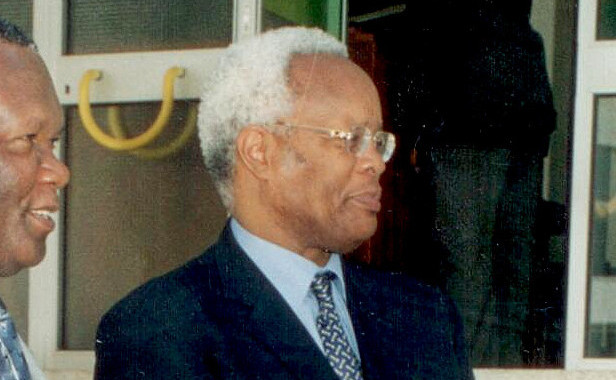 Could Edward Lowassa be Tanzania's next president?[/caption] In front of an ululating crowd, Edward Lowassa, the grey-haired 62-year-old who has brought Tanzania's elections to life over the past few weeks, walks tall as he waves to his ardent supporters. Here in Kilimanjaro, north-eastern Tanzania, the opposition enjoys healthy support, and a visit from the presidential candidate has brought multitudes to the streets. Buoyed by their heavy-hitting presidential candidate, the opposition – under an alliance known as Ukawa – is more hopeful than in any previous election, and they believe that when the polls are held on 25 October, the ruling Chama Cha Mapinduzi (CCM) party could be in for a surprise. "
Chuma chao ki motoni
[they are in trouble]," Lowassa tells African Arguments. Much of the newfound optimism amongst those hoping to see CCM out of power for the first time since 1992, when Tanzania returned to a multi-party system, comes from the candidacy of Lowasa himself. Born in 1953, the fourth son of a herdsman, Lowassa has walked the corridors of power for decades already and is one of the best recognised politicians in the country. In many ways, his political career began way back in the 1970s, when Lowassa struck up a close friendship with Jakaya Kikwete at the University of Dar es Salaam. The two inseparable allies honed their political skills together as they rose up the government ranks, reaching a height in 2005, when Kikwete became president and made Lowassa his prime minister. In 2008, however, Lowassa was implicated in a huge corruption scandal. He denied his office was involved, but was nevertheless forced to resign. He bided his time though his ambitions never faded, and many have long expected Lowassa to stand to replace Kikwete when the president's two terms expire. Back in 1995, Lowassa had bid to be a presidential nominee only to be halted in his tracks by former president Julius Nyerere – this time around, many believed Lowassa would finally win that cherished nomination. However, pretty much everyone – including Lowassa himself – expected that if he were to secure the candidacy, it would be for CCM, the party for which he served as Minister for Lands and Human Settlement Development, Minister of Water and Livestock Development, MP for Monduli Constituency and in many other positions. This was indeed the plan and Lowassa put his name forward for the CCM position. However, his efforts were
torpedoed
by his erstwhile ally Kikwete who favoured another nominee. Lowassa then hit back by thwarting Kikwete's plot, leaving the path open for the hardworking Minister of Works and Roads John Magufuli to emerge as CCM's surprise flag-bearer. In the aftermath of this political wrangling, Lowassa stormed out of CCM to be embraced by the opposition Ukawa, which promptly anointed him as its own presidential candidate. Some other CCM stalwarts followed him across the aisle.
A man of integrity?
CCM's loss was Ukawa's gain, and with a former PM at the helm, the opposition looks set to give CCM the closest run for its money yet. Lowassa himself goes a step further. "We are winning it. It is a fact. Look at these people," he says, pointing to the crowds that have come out to catch a glimpse of him. "They are here not because they have nothing to do but in solidarity with our party policies." "We have the unity of purpose we've all been yearning for," he continues. "And we are hitting the ground hard, with our most important focus being on change – the change all Tanzanians want: fighting corruption and the drafting and implementation of a new constitution." Lowassa can rightly claim to have galvanised the opposition campaign and to have garnered impressive support. However, when it comes to presenting himself as the candidate to fight corruption, some Tanzanians might do a double take. For many Tanzanians, Lowassa's time as prime minister is still best known for the
Richmond
scandal that forced him to resign in 2008. The corruption case relates to the US company Richmond Energy, which had been contracted to provide 100 MW/day during power crisis in 2006. The company was paid $100,000/day yet its generators were delivered late and did not work as expected. Furthermore, against the advice of Tanzania's state-run energy company, Lowassa's office then reportedly lobbied the government to extend Richmond's contract. Lowassa has always denied any involvement in the affair and still shrugs off the allegations. "Those are noisy CCM followers," he says of his accusers. "They are even claiming that I am ailing, but it is public knowledge I am a man of integrity and healthy. That is why I am solely after serving Tanzanians, diligently, as their president." However, unfortunately for Lowassa, the suggestion that it is primarily CCM supporters that have characterised him as suspect is not quite accurate. In fact, before he crossed the aisle, the opposition had consistently portrayed the former PM as a symbol of CCM corruption. Now that this same opposition is presenting Lowassa as a saint does not sit well with many former supporters, including the likes of some big names such as Wilbrod Slaa, the former secretary-general of the influential opposition Chadema, who – after some confusing back and forth – eventually quit over Lowassa's candidacy. Mike Kiishweko, a political analyst based in Dar es Salaam, argues that adopting Lowassa has undermined the opposition's long-held anti-corruption agenda, allowing CCM to now run as the "ethics and integrity" ticket in the campaign instead. Ukawa, Kiishweko suggests, has been left to rely on Lowassa's personality alone.
"There's no stopping him"
Lowassa's personality has turned out to be a big draw for Ukawa though, and his previous electoral experience could prove invaluable to the opposition's chances too. After all, Lowassa was one of the main driving forces behind the Kikwete's 2005 election campaign in which the CCM candidate gained over 80% of the vote. "There is no stopping him," says journalist and commentator Jenerali Ulimwengu, pointing out that the campaigning network – known as
mtandao
– which Lowassa previously set up is still in place. This time round, it could be used to boost the opposition. "This solid network has been reactivated and it will almost certainly deliver," says Ulimwengu. The shifting political landscape in Tanzania could also help Ukawa. After decades in power, many Tanzanians are growing impatient with CCM and looking for change. The failed constitutional process over the past couple of years, for example, did damage to the government's reputation. Meanwhile, high youth unemployment is driving a growing appetite for something new. Adding these factors together, Kitila Mkumbo, a professor at the University of Dar es Salaam, believes for that for first time ever, the outcome of Tanzania's elections is unpredictable. "Mr Lowassa is hugely popular among the youth and the less educated population, which is clearly the majority of the voters in this country," he says. However, while the opposition has managed to attract huge crowds to its rallies, and while it is generally accepted that these polls will be Tanzania's closest ever, others say that Ukawa's prospects need to be taken with a pinch of salt. CCM's support base among the rural electorate remains solid, and although he was not the candidate most were expecting, John Magufuli's reputation as a no nonsense industrious politician puts him in good stead. Magafuli has also launched an
energetic campaign
in recent weeks that Team Lowassa has struggled to match. According to analysts such as Kiishweko, the opposition might have inspired younger tech-savvy voters, but CCM has crucially retained its base. "[The opposition] have been strong and consistent in the manipulation of social media, which explains why social media may attempt to show opposition is ahead," he says. "But CCM has been more on the grassroots than the fancy, at times illusional, social media outreach." Indeed, a recent
poll
suggests that the race is not in fact as close as some predicted, with 65% of respondents saying they would vote for CCM's Magufuli against just 25% for Ukawa's Lowassa – though another
survey
 puts it much closer. Nevertheless, there is a still a way to go before 25 October. And after decades in the wilderness, the mood amongst an invigorated opposition – now led by an ambitious veteran politician who's been eyeing up the top seat in the land his whole career – remains one of defiant optimism. "Once I succeed President Kikwete, Tanzanians should be ready for my dedicated service to continue with where I left from – reducing poverty, creating jobs, modernising infrastructure and fiercely fighting corruption," asserts Lowassa self-assuredly. "It is my turn, and indeed that of the opposition, to lead this country."
*Source African Arguments.Mark Kapchanga is a freelance journalist
]]>