Ivory Coast must end wave of arrests, abuse ahead of polls: Amnesty
<![CDATA[By Joe Bavier* [caption id="attachment_21242" align="alignleft" width="586"]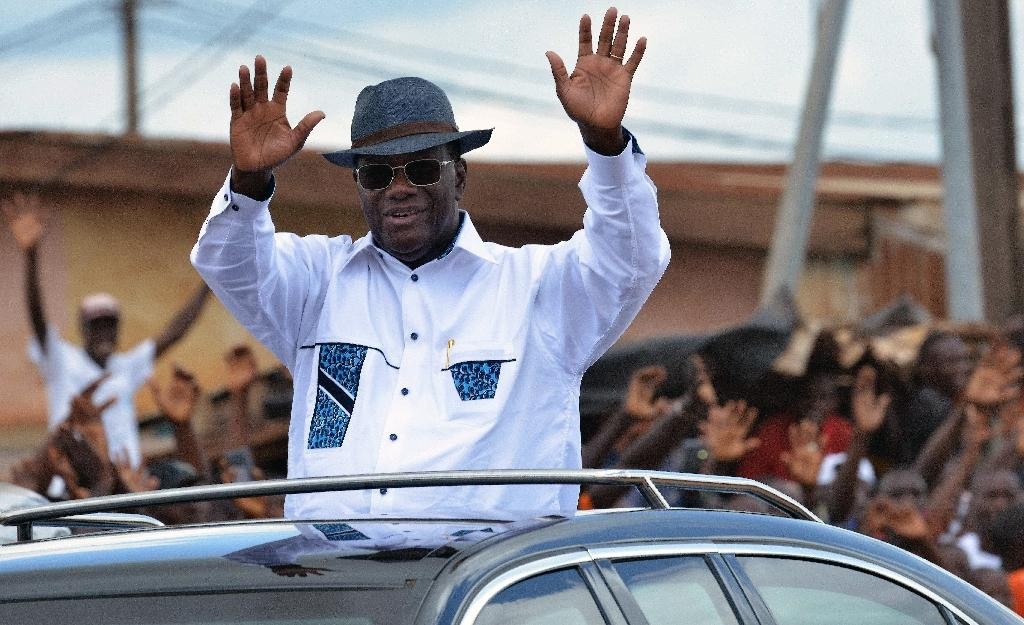 Ivory Coast President Alassane Ouattara arrives in Daloa, on September 27, 2015 as part of his campaign ahead of the presidential election on October 25, 2015 (AFP Photo/Issouf Sanogo)[/caption]
ABIDJAN (Reuters) – Authorities in Ivory Coast must put an end to what Amnesty International claims is a wave of arbitrary arrests and abuse targeting opposition supporters in the run-up to a presidential election later this month, the rights campaigner said on Monday.
Ivorians go to the polls on Oct. 25 in the first presidential vote since a post-election civil war killed over 3,000 people in 2011.
President Alassane Ouattara, who faces a fractured opposition, is heavily favored to win a second five-year term in a poll meant to draw a line under the crisis years and cement the West African nation's rapid post-war economic revival.
In a statement, Amnesty said around 60 opposition supporters have been arrested since mid-September. At least 30 are still being detained, it said.
"As the elections approach, the authorities must stop the harassment maneuvers and continual intimidation that political opposition supporters are subject to," Amnesty West Africa researcher Francois Patuel said. Government spokesman Bruno Kone was not immediately available to comment on Amnesty's accusations. However, he denied similar allegations of arbitrary arrests made by opposition leaders last month and stated that the authorities were within their rights to detain anyone responsible for inciting violence. Members of the National Coalition for Change (CNC) opposition bloc called a series of demonstrations last month after Ivory Coast's constitutional court validated Ouattara's candidacy. Before winning power in an election in 2010, Ouattara was twice excluded from running for office as opponents questioned his national origins. The issue of identity was among the central causes of years of turmoil, including civil wars in 2002 and 2011. At least two people were killed when opposition demonstrations degenerated into ethnic clashes in and around the western towns of Bayota and Gagnoa. Amnesty said several opposition supporters were rounded up in the wake of the violence.
Youth leader Samba David was arrested at his home in the commercial capital Abidjan on Sept. 13, Amnesty said. Uniformed security agents ransacked his house and struck him with rifle butts, including in the genitals.
He was held for two days in secret without access to a doctor and was later convicted on several charges, including disturbing the peace, and sentenced to six months in prison.
Other opposition figures were held without charge beyond legal limits before eventually being released.
"Ivory Coast must not use political and inter-ethnic violence as a pretext for restricting freedom of peaceful assembly and carrying out arbitrary arrests of opposition members," Patuel said.
*
Reuters/Yahoo
]]>