Congo to vote on scrapping presidential third term limit
<![CDATA[[caption id="attachment_21245" align="alignleft" width="300"]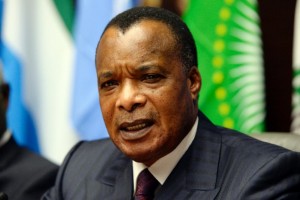 Republic of Congo will hold a referendum on a constitutional amendment allowing President Denis Sassou Nguesso, pictured on March 3, 2015, to run for a controversial third term in office (AFP Photo/Thierry Charlier)[/caption]
Brazzaville (AFP) – Republic of Congo's government on Monday called an October 25 referendum on a constitutional amendment allowing President Denis Sassou Nguesso to run for a controversial third term in office.
Under the amendment, a presidential term could be "twice renewed", allowing Sassou Nguesso, 72, to seek reelection in 2016.
In late September, thousands of people demonstrated in Brazzaville over the incumbent's attempt to follow the example of several African leaders by trying to extend his rule.
The opposition has dubbed his planned changes, which would extend the current two term limit, a "constitutional coup".
Announced after a cabinet meeting in the capital Brazzaville, the amendment also scraps an upper age limit of 70 for presidential candidates.
Sassou Nguesso was president from 1979 until 1992. He then served as opposition leader and returned to power at the end of a brief civil war in 1997.
He was elected president in 2002, then again in 2009, prompting cries of fraud from his foes.
*Source
AFP/Yahoo
]]>