African Development Bank provides US $5 million to Malawi for an Integrated Urban Water and Sanitation Project in Mzimba
<![CDATA[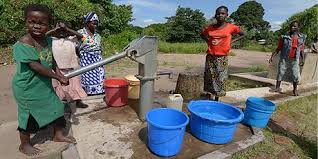 The Board of Directors of the African Development Fund (ADF), the concessionary arm of the African Development Bank (AfDB) Group, on Friday, October 23, 2015 approved an African Development Fund loan of US $5.0 million to Malawi for a water and sanitation project in the town of Mzimba. 
The four year project, co-financed with the OPEC Fund for International Development (OFID), will contribute to socio-economic growth in Mzimba Town by increasing the capacity of its water supply system to provide adequate clean water and improved sanitation for growing numbers of people and new demands. The town's current ageing water supply system, with a capacity of1,500m3/day, is severely stretched. There are considerable water losses due to dilapidated pipes, and inadequate service reservoirs, unable to meet today's demands for 2,600m3/day of water to city residents. Consequently, consumers only have access to water services between 6 and 12 hours per day, and the coverage area is only 65%.
The investment comes at a time when the Government of Malawi is planning to build a new university in Mzimba Town which will attract students and staff from across and outside the country. In addition to a further rise in population, the university is expected to stimulate socio-economic development of the region.
The AfDB supported project will assist Mzimba Town Council in preparing its Sanitation and Hygiene Investment Plan and Strategy, in order to comprehensively address its sanitation and hygiene challenges. It will also provide valuable river flow data from newly installed gauging stations on the Mzimba River, in support of a Government project to build a dam.
Mohamed El Azizi, AfDB Director of the Water and Sanitation Department, said, "The AfDB is an active partner to the Government of Malawi in both urban and rural water and sanitation programs and deploys a lessons-learnt approach to improving institutional capacity for sustainable development of the sector."   
*AFDB
]]>