Starbucks pushes into Africa with Johannesburg cafe
<![CDATA[[caption id="attachment_19217" align="alignleft" width="300"]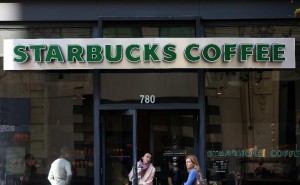 Starbucks has more than 22,000 Starbucks cafes worldwide but its only African branches are in Egypt and Morocco (AFP Photo/Justin Sullivan)[/caption] Johannesburg (AFP) – The Starbucks coffee chain will venture into sub-Saharan Africa for the first time by opening a cafe in Johannesburg, the company said Tuesday as it unveiled the latest stage of its global expansion.
More than 22,000 Starbucks cafes operate worldwide, but the US company's famous grande lattes and frappuccinos have been almost entirely absent from fast-developing Africa.
The new cafe in Johannesburg, the economic capital of South Africa, will join just 27 outlets in Egypt and seven in Morocco — the only Starbucks across the whole continent.
"The coffee market here is vibrant and growing fast — we want to be part of that growth," said Kris Engskov, regional president of the company.
"Starbucks sources a considerable amount of its global, high‐quality coffee from farms… in Ethiopia, Rwanda and Tanzania," he said.
"We are proud to be able to offer some of the best African coffees in the world to more customers in the region."
Starbucks, which has signed a South African licence partnership with Taste Holdings, will compete with locally-owned brands Seattle Coffee Company and Mugg & Bean as well as many independent cafes.
"We're looking forward to bringing the entire Starbucks experience to South Africa for the first time," said Carlo Gonzaga, CEO of Taste.
Starbucks, founded in Seattle in 1971, operated some temporary booths in South Africa during the 2010 football World Cup.
The Johannesburg cafe is due to open early next year, followed by other locations.
In recent years, the chain has expanded rapidly in China and India.
*
AFP/Yahoo
]]>