Ethiopian Opposition Leader Travels to Eritrea to Lead Rebellion
<![CDATA[By William Davison*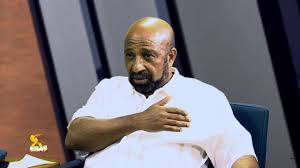 The leader of a U.S.-based Ethiopian opposition group relocated to Eritrea to organize civil and armed resistance against the government in the capital, Addis Ababa, a movement spokesman said. Berhanu Nega, a U.S. citizen, traveled to Ethiopia's northern neighbor following the merger of his Ginbot 7 group with the Ethiopian People's Patriotic Front this year, spokesman Tadesse Kersmo said. Renewed tensions between the Horn of Africa nations, which fought a two-year war that ended in 2000, come before next week's visit by Barack Obama to Ethiopia, the first by a sitting U.S. president. "We are following a kind of merged strategy, blending peaceful resistance with non-peaceful resistance," Tadesse said by phone from London on July 21. Attacks on security installations seek to inspire Ethiopians to engage in non-violent opposition, he said.
Ethiopia has fractious relations with Eritrea, which became independent from its larger neighbor in 1993 after three decades of armed struggle. Sections of the border remain militarized after a failure to implement a 2002 United Nations ruling that awarded disputed territory to Eritrea. Both governments
back insurgencies
against each other. Sporadic attacks by anti-government militants haven't stopped Ethiopia's economic growth, which is forecast by the International Monetary Fund to exceed an annual rate of 8 percent over the next two years. Ethiopia's government classes Ginbot 7 as a terrorist group and has sentenced Berhanu to death in absentia. Berhanu's deputy, British citizen Andargachew Tsige, is on death row in Ethiopia after being captured in Yemen en route to Eritrea in June 2014 to negotiate the merger, Tadesse said.
'Appropriate Action'
Ethiopian security forces and the rebel coalition clashed in the northern Tigray region last month, Tadesse said. On July 8, Ethiopian Prime Minister Hailemariam Desalegn warned Eritrea he would take "appropriate action" if regional destabilization continued. Ethiopia says it last conducted strikes inside Eritrea in 2012. Ginbot 7 is militarily weak and Berhanu's move is a "publicity stunt," Getachew Reda, a special adviser to Hailemariam, said Thursday by phone. "The only way they can galvanize support among a dwindling following is by concocting some kind of drama." Ginbot 7 comprises former members of the Coalition for Unity and Democracy, an opposition grouping that made unprecedented gains against the ruling Ethiopian Peoples' Revolutionary Democratic Front in 2005 elections.
Eritrea Deal
Protests occurred after the CUD claimed victory, leading to almost 200 people being shot dead by security forces. Opponents were jailed en masse for treason before being pardoned and leaving Ethiopia. Opposition parties won one seat in parliamentary elections in 2010; this year the ruling coalition took all 547 constituencies. The merged rebel group's only deal with Eritrea is using it as a base, Tadesse said. President Isaias Afewerki rules a one-party state that's banned private media and was accused of possible crimes against humanity by UN investigators last month. The government says wartime powers, including indefinite national service, are necessary because of the threat from Ethiopia, whose population of 96 million is about 15 times larger than Eritrea's. The report of clashes "strengthens the hand of securocrats in the government that have wanted to see a more robust military approach towards" Eritrea, said
Michael Woldemariam
, assistant professor of international relations and an expert on African politics at Boston University. "The situation is volatile, and the potential for heightened conflict is real." *Source
Bloomberg
]]>