Is Investing In Africa Risky?
By Ahmed Mheta*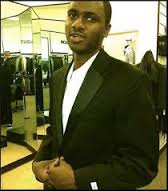 Africa is widely perceived as the next frontier for emerging markets. Foreign direct investors and local investors are expected to continue investing in the continent. Is investing in Africa risky? A popular question most people have because of the political instability and other economic factors like weak infrastructure in some African countries. The African continent is still a top destination for many investors despite negative perceptions. This is due to the fact that many investors are prepared to risk because the returns on investments are huge. This article will show why this is the case and the need for more investment in the continent. Some booming economic sectors seem to help in catching the eyes of investors.
1-Retail Sector
The African middle class is reported to be the fastest growing in the world. According to the African Development Bank, some 313 million people, 34% of Africa's population, spend between USD 2.20 to USD 20 a day, a 100% rise in less than 20 years. This has attracted foreign investors and the African Diaspora. The African Development Bank says by 2060, the number of middle class Africans will grow to 1.1 billion. Walmart has expanded operations to Africa and foreign investors are now focusing on urban centers with high potential for consumer spending.
2- Information and Communication Technology
Africa has experienced rapid growth in mobile phone usage and mobile banking. Researchers predict internet use on mobile phones will increase 20-fold in the next five years. This is double the rate of growth in the rest of the world. By 2019, mobile subscriptions in Africa are expected to rise, to about 930million. This growth is attributed by the rise of social media and content-rich apps. In addition, this is coupled by declining prices of handsets and data. Major global companies like Google, Huawei, Microsoft and GE(General Electric), are betting on the African continent and investing in research and development. Mobile banking has allowed consumers cheaper access to their finances. However, the continent still needs more investors in order to cater to the needs of the growing population.
3- Infrastructure
Infrastructure spending in Africa is estimated to reach $93billion per year, facilitated by tax revenues and other domestic resources. However, more funding is still needed to fill the financing gap for infrastructure projects. Infrastructural development creates jobs and has high returns on investments despite the risk in some countries. Some analysts and organizations agree that infrastructural development can directly raise the productivity of humans and physical capital leading to economic growth. For example, NEPAD(New Partnership for Africa's Development) believes that infrastructural development is key to all aspects of social and economic transformation. According to McKinsey and Company, African infrastructure can be very profitable, with returns "up to twice as high as we get elsewhere."
4- Agriculture
Agriculture is an untapped area for investment. Africa has about half of the planet's arable land and there are potentially large returns. Investors are awarded the opportunity to buy in at a low entry price and pioneer the creation of new farmland and implementation of large-scale operations. For example, United Kingdom agricultural land costs approximately $25,575 per hectare, compared to about $1800 in Zambia. The Agriculture sector employs up to 70% of the continent's population and accounts for 30 to 40% of GDP in most countries. This indicates they is so much potential for higher returns on investments. Foreign direct investors and local investors can capitalize on this sector by betting on it to yield profits. Syngenta, a Swiss-based corporation invested about $500million in African agriculture in order to boost its own sales there and to promote more efficient food production.
5- Portfolio Investments in Equity
Private equity firms are said to be approaching investment in Africa from a variety of perspectives with different objectives. Some are assembling teams internally to build a diversified portfolio from the ground up. Others are investing directly into companies by selecting one or two funds investing in the region. Most private equity investors agree that Africa has a growing population, a burgeoning middle class and improved governance. According to the African Private Equity and Venture Capital Association, private equity firms invested $8.1 billion in African companies over 2014. These records indicate that private equity continues to attract local and foreign institutional investors. Investors are focusing more on Africa's growing consumer base.
Despite risk factors, investors continue to flock to the African market. If  investments in Africa continue to increase, this may promote greater investment returns and economic growth in a region where profits can accrue both to investors and local businesses. However, some might still have the strong belief that investing in Africa is risky. I think the returns outweigh the losses because the continent is constantly improving its economic conditions and governance. In addition, Africa is the fastest growing emerging market. Therefore, the African Diaspora and the local populations should continue to invest more in the region so that foreign investors will be encouraged to invest in large numbers.