Buhari and The Challenge of Leadership In Africa
By Hafis Rüefli *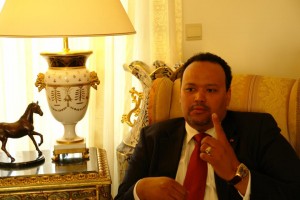 Sworn in on May 29 2015, Nigeria's President Muhammadu Buhari   comes in with a lot of hope and promise. Hope for Nigeria, hope for Africa. This is so because by its sheer size, population and economic might, Nigeria is the natural leader of Africa. Looking at the evolution of the continent, one can say that Buhari has the potential to leave the kind of strong legacy in Nigeria that helps to pull the rest of Africa forward in the right direction.
In his  early 70s, Buhari has no bigger mission than leaving behind a legacy that helps Nigeria live up to his potential. Defeating a sitting President or a ruling party in Africa is no easy feat. The APC achieved this in Nigeria. If there did so, a big part of the equation was the wisdom to have Buhari as its candidate.
The man has little vested interest. He is the epitome of discipline and Nigerians hold him in great respect for the war on discipline he waged while still a military ruler and his sound management of the petroleum trust fund. There is nothing that can be achieved without discipline, without patriotism, without dedication and Buhari embodies all of this.
Buhari is also known to frown upon corruption, and across Africa, everyone knows how pervasive this is. The new Nigerian President has not made any secret of his intention to fight corruption. Maintaining a corrupt free administration will also set a good precedence for Nigeria and Africa. In a mark of his good faith, President Buhari and Vice President Osibanjo have declared their assets. The salary structure of Senators and Parliamentary leaders is common knowledge to all Nigerians.
President Buhari has equally stepped up the fight against Boko Haram. He has visited the neighboring countries of Chad and Niger to rally regional support in the fight. There are indications that he will be visiting Cameroon as well. Rallying international support in fighting Boko Haram. To his credit, he has already succeeded in attracting the much needed pledge of support from the US Government.
The importance of regional support goes beyond just defeating Boko Haram. It will be a testament to the progress that Africa is making to meet its own security challenges. Indeed, Africa after fifty years of independence should take the lead in resolving crisis around the continent. With one of the best militaries, Buhari can hopefully put Nigeria at the forefront of Africa meeting its security challenges. It must be noted that the Nigerian military already played a very important role in stabilizing Liberia and Sierra Leone in their civil wars of the 90s.
President Buhari acknowledge that it is technology employed by the Independent National Electoral Commission in Nigeria-INEC, played a role in his victory. If a country the size of Nigeria can organize credible elections, then the example should reverberate across Africa. It does Africa honor when a sitting President like Goodluck Jonathan is defeated and he calls the victor Buhari to congratulate him. It reassures the people to see how both Buhari and Jonathan worked to ensure that the conduct of the elections was peaceful.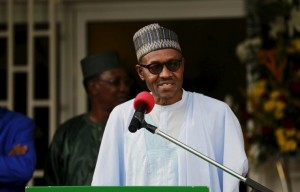 Providing the kind of leadership that will transform Nigeria and Africa is no easy feat but President Buhari has what it takes and can do it. He comes in with experience, he comes in with a good mastery of realities, he comes in with enthusiasm and zeal, and he comes in with a reputation that he will work hard to uphold.
He has been consistent in running for elections, he has been consistent in keeping standards and now that Nigerians have given him the opportunity, there will be no bigger challenge than leaving behind a lasting legacy and should he succeed, it will be to the benefit of Nigeria in particular and Africa in general.