What Should Africa's Development Priorities Focus On?
By Ahmed Mheta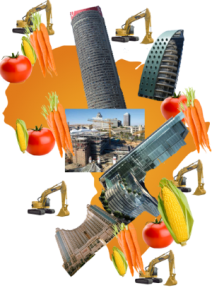 Most  African countries have displayed signs and patterns of economic growth. However, much remains to be done to sustain Africa's ever-growing population which according to the Economist, is expected to reach about 4.2billion in 2100 registering one in 12 of the world's births. The question most people have is how can African countries achieve sustained economic growth? This article will shed light on what development priorities the African continent should focus on. In addition, I will also walk you through and share examples of how some of these development priorities can be implemented. I will also share my analysis and predictions, as well as what other analysts have discovered in their various research projects.
I was able to uncover development priorities that Africa should focus on by paying attention to recent conferences and summits that were aimed at addressing African development issues. In addition, I also read articles produced by various experts on the African continent as well as the West. Let us look at some ways the continent can ensure economic growth by focusing development on:
Health
African governments should implement and support innovations that have potential in improving the physical, social and mental well-being of people. In addition, this can be achieved by carrying out research that has potential to discover new treatments and cures that ensure healthier communities. For example, developing and using traditional/ modern medicines, preventing disease outbreaks, and improving sanitation. If the continent of Africa is able to improve the health sector, they will be less need for international health aid.
2.Energy, Water and the Environment
Supporting innovations that are capable of developing cleaner water supply systems, and cost- effective renewable energy. The continent has to adapt to climate changes and conserving the environment for future generations. By channeling natural resources and applying them towards the implementation of innovations, most countries can expect productive citizens and economic growth.
The Youth
There is a reason for African countries to pay close attention to the youth. With 200million people aged between 15 and 24, Africa has the youngest population in the world. This number is likely to double by 2045 according to analysts. Policies and strategies that strengthen and increase youth access to financial services, provide decent jobs and promote participation in decision-making processes should be initiated.
Financing Infrastructural Development and Supporting Regional Integration
African nations should allocate funds towards the construction of affordable infrastructure in both urban and rural areas. According to the Brookings Institution, President Kaberuka of the African Development Bank has spearheaded the Bank's role in funding Africa's infrastructural needs through several key initiatives. For example, the Infrastructure Consortium for Africa(ICA) is designed to offer reliable and environmentally  friendly infrastructure with emphasis on air transport, water and land. Good infrastructure enables the development of competitive business environments that invite foreign and regional investment.
Increasing Support for Research and Development
The continent can promote and establish stronger links between governments, industries, academia, civil society organizations, and investment in technology and science. This encourages and ignites action- oriented research at all levels of education and the public sector. Heads of state can achieve this goal by allocating funds and cutting down on less important expenditures.
6.The Eradication of Poverty
This can be achieved by empowering and assisting those living in vulnerable situations through the provision of decent jobs, affordable education, and other programs that ensure no individual remains below the poverty line.
The Service and Manufacture Industry
An emphasis on innovations that create high added-value products that fit all specific customer needs and the production of high quality products. This can be attained by manufacturing more products using less input materials and low energy systems thereby reducing waste material.
Citizenship Empowerment
Communities need to be informed and encouraged to follow a culture of unwavering commitment to performance excellence across the private and public sector. This can be achieved  through the establishment of programs that foster a culture of responsibility and accountability in citizens.
Agriculture Business(Agribusiness)
Focus on innovations that ensure a food-secure future for the continent as well as the world. Developments should focus on the implementation of market oriented farming as well as improving small-scale farming. In addition, innovations should be aimed at the manufacture of farming equipment which will make farming easier. If the continent is able to focus on agricultural development, future droughts and famines can be prevented.
According to the African Union development agenda and some analysts, the above priorities can be attained within the next decade or so. However, adequate attention and action is required in order to implement and ensure Africa's position in the global development agenda.
References:
-Sy Amadou. "Discussing Africa's Development Priorities and Challenges With African Development Bank President Donald Kaberuka." The Brookings Institution.
– Africa's Population. Can it Survive Such Speedy Growth? The Economist.
– Common African Position On the Post-2015 Development Agenda. The African Union(AU)