Italy: Migrant football team wins promotion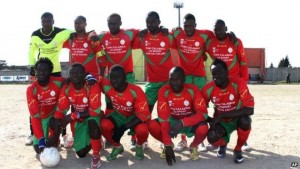 A football team made up entirely of African migrants has won promotion from the bottom tier of Italy's league system, it has been reported.
The Koa Bosco team won a play-off game on Sunday, putting them top of their local championship in the southern Calabria region, La Repubblica reports. Italy's football federation has nine levels, from Serie A at the top, down to the amateur "Terza Categoria", which Koa Bosco is now leaving behind. Most of the players live in tents or adapted shipping containers at a government-run camp near the town of Rosarno.
The team was formed in 2013 by a Catholic priest, and is managed and coached by local Italians. "It is not easy to run this kind of project – there are many difficulties," director Domenico Bagala tells Il Calcio Magazine. "These guys have achieved a great victory, but it's clear that for them everyday life goes on." During the week, players work on nearby farms and in the area's citrus groves, the magazine reports.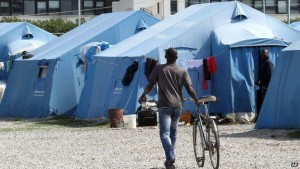 Achieving promotion hasn't been straightforward; the team has repeatedly encountered racist abuse at matches. During a game in March, a brawl broke out on the pitch and stones were thrown from the stands at Koa Bosco players. The match was abandoned and both teams were later penalised.
But since their promotion there has been nothing but praise and congratulations for the players on the Koa Bosco Facebook page. Their proud coach, Domenico Mammoliti, has posted numerous tributes to his players, declaring: "Yes, fairytales exist".
*Source BBC