High expectations in Nigeria as Buhari takes power
<![CDATA[By Joel Olatunde Agoi* [caption id="attachment_18321" align="alignleft" width="300"]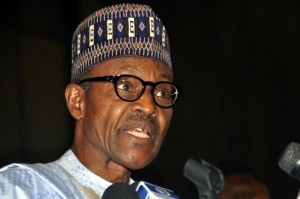 Muhammadu Buhari formally takes over as Nigeria's president this week but his inauguration could not have come at a worse time (AFP Photo/Stringer)[/caption]
Lagos (AFP) – Muhammadu Buhari formally takes over as Nigeria's president this week but his inauguration could not have come at a worse time, with the country reeling from a cash crunch and a crippling strike over fuel.
Buhari's All Progressives Congress (APC) party accused President Goodluck Jonathan's administration of sabotage for allegedly deliberately handing over the nation in its worst state since independence 55 years ago.
"No electricity, no fuel, workers are on strike, billions are owed to state and federal workers, $60 billion owed in national debt and the economy is virtually grounded," APC spokesman Lai Mohammed said.
But across Nigeria, confidence is still high that Buhari, who headed a military government in the 1980s, will fix the mess.
"It's not in dispute that the Jonathan government has messed up things," said rice trader Mulikat Bello in the Agege area of Lagos, Nigeria's financial capital.
"We know Buhari can do it. He has done it before. It's the same way the (Shehu) Shagari administration destroyed the economy before Buhari's coup of December 1983," the 32-year-old added.
– To-do list –
Thirty years ago, Buhari's 15-month military regime was characterised by a hardline crackdown against so-called "indiscipline" and corrupt practices, which sometimes crossed the line into abuse of power.
But he has said things will be different this time round, with decades of military rule abandoned since 1999 in favour of multi-party democracy, parliament and the constitution.
In February, the 72-year-old cautioned however that there was a need to "temper high expectations on the part of those who are expecting miracles to happen".
But across the country many hope he can follow through on his election pledge of sweeping change to stop the rot in Africa's most populous nation.
On a bus from Oshodi to Agbado in the Lagos suburbs, unemployed 27-year-old university accountancy graduate Solomon Abegunde said he expects the new administration to create jobs.
In Kano, northern Nigeria's biggest city, private security guard Awwalu Maidawa, 41, wants an end to the Boko Haram insurgency which has claimed at least 15,000 lives since 2009.
Housewife Hajara Sani hopes for investment in education, with 10.5 million children out of school — the most in the world — and literacy levels low, particularly in the Muslim north.
Musa Mohammed, a 33-year-old auto mechanic, wants improved power supply, now at an all-time low of just 1,327 megawatts — below levels during Buhari's last time in office.
Lagos beer distributor Abolaji Odumesi hopes to see Buhari tackle corruption in the oil sector, which accounts for 90 percent of foreign earnings but is dwindling due to falling global crude prices.
Elsewhere there are calls to diversify the economy, increase taxation to boost government coffers and tackle poverty that the APC says blights the lives of some 110 million of Nigeria's more than 170 million people.
Almost everyone talks of corruption, which the austere Buhari believes has made the country a global laughing stock.
"I want him to maintain zero tolerance on corruption especially in the public service and ensure that whoever is found wanting faces the full wrath of the law," said Maidawa.
– High hopes –
[caption id="attachment_18322" align="alignright" width="300"]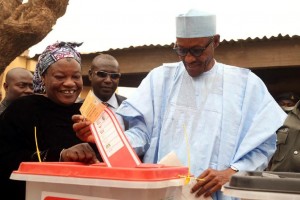 As Muhammadu Buhari formally takes over as Nigeria's president, the country is reeling from a cash crunch and a crippling strike over fuel (AFP Photo/Sunday Aghaeze)[/caption]
"One of the first things he (Buhari) has to do is assemble a competent strategic communications team to manage expectations," said political commentator Chris Ngwodo.
"He has to be able to temper the level of expectation but without being a damp squib. It has to be skilfully managed."
To be sure, Nigeria's military has the upper hand against Boko Haram but there is still work to do to maintain the peace. On most other fronts, however, the incoming government has an uphill task.
To tackle the fuel crisis, Buhari, who once headed a government oil agency, has to convince fuel importers holding out for claimed government subsidy arrears by shutting depots, that they will be paid, said Ngwodo.
In the longer term, he needs to tackle "the absurdity of an oil-producing nation that imports fuel", build domestic refineries and eliminate fuel subsidies that are open to corruption, he added.
"It's a pity that Buhari has come at the wrong time," said Debo Adeniran, of the Coalition Against Corrupt Leaders lobby group.
"The Jonathan government has mismanaged the economy with a lot of baggage too heavy for Buhari to carry.
"I still cannot fathom how the incoming administration is going to get the funds to implement its programmes."
On the bus to Agbado, Abegunde is still confident. "To whom much is given, much is expected," he said.
"Buhari has no excuse to fail because we gave him our votes with the hope that he would turn things around… We cannot continue like this. Things have to change."
*Source
AFP/Yahoo
]]>