Four Nigerians In UK Parliament Race
<![CDATA[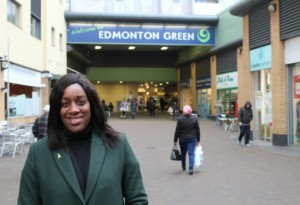 As Britons go to the polls on Thursday (today), four of those in the race for the House of Commons are of Nigerian heritage.
The trio of Shadow Business Secretary, Chuka Umunna, MP; Chi Onwurah, MP; and Kate Osamor, are contesting on the platform of Labour party, while Helen Grant, is flying the Tories flag.
Britons will elect both their next Prime Minister -in what is seen as one of the closest to call elections in recent memory- and Members of Parliament, MPs.
Although the polls have both incumbent Prime Minister David Cameron and Labour's Ed Milliband running neck to neck, not surprisingly, two former Labour Mayors have pitched their tents with their party's leader to be the next occupant of 10, Downing Street.
Former Enfield Mayor, Councillor Kate Anolue – who lost to Osamor in February's Labour primaries in Edmonton –   told the Daily Times: "It is election of the century. No single party will sweep to Downing Street with clear majority. However I believe that Labour Party has a clear mandate to win."
In an interview with Daily Times, former Mayor of Lambeth Council, Councillor Ade Aminu was on Wednesday afternoon upbeat about the chances of the Labour Party.  "Labour will win the elections," he declared with certainty.
Aminu, however, tipped all four British-Nigerians flying both the Labour and Conservatives flags to make Westminster.
On 47-year-old Osamor, Aminu said: "It is a safe Labour seat, so she should have no problem wining it."
He was also bullish about the chances of both Onwurah, 50, and Umunna, incumbent MPs for Newcastle Central and Streatham, South East London, respectively.
Though Grant, 54,  is from the ruling Tory party,  the former Mayor expects her to retain her Maidstone and the Weald  seat (in Kent) and make her way back to the Commons.  
Anolue explains why she thinks her party, Labour, will reclaim the keys of 10, Downing Street thus: "Labour's pledges are clear," and these, among others, include, building an NHS with time to care for people, controls on immigration, reducing student tuition fees to £6000, and raise maintenance grant for students."
She continued: "These are some of Labour pledges and that is why we will win this election. "
Labour, she added, "is for working and ordinary families and on course to win."
However, two newspapers do not share the views of both Anolue and Aminu, having publicly backed Cameron to retain his seat. In its Wednesday's edition , the London Evening Standard said it was going with the Conservatives. Less than 24 hours later, City A.M, a London business paper, also threw its weight behind the incumbent premier. Both newspapers said the Tories have shown that they hold the aces to a prosperous Britain.
]]>