Reggae legend Blondy swaps beats for books in Ivory Coast
<![CDATA[By Joris Fioriti*
Abidjan (AFP) – His voice is warm, his reading poised. Adored by reggae fans everywhere, Ivorian superstar Alpha Blondy has now become a storyteller on his own radio station.
[caption id="attachment_17491" align="alignleft" width="300"]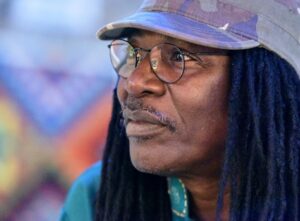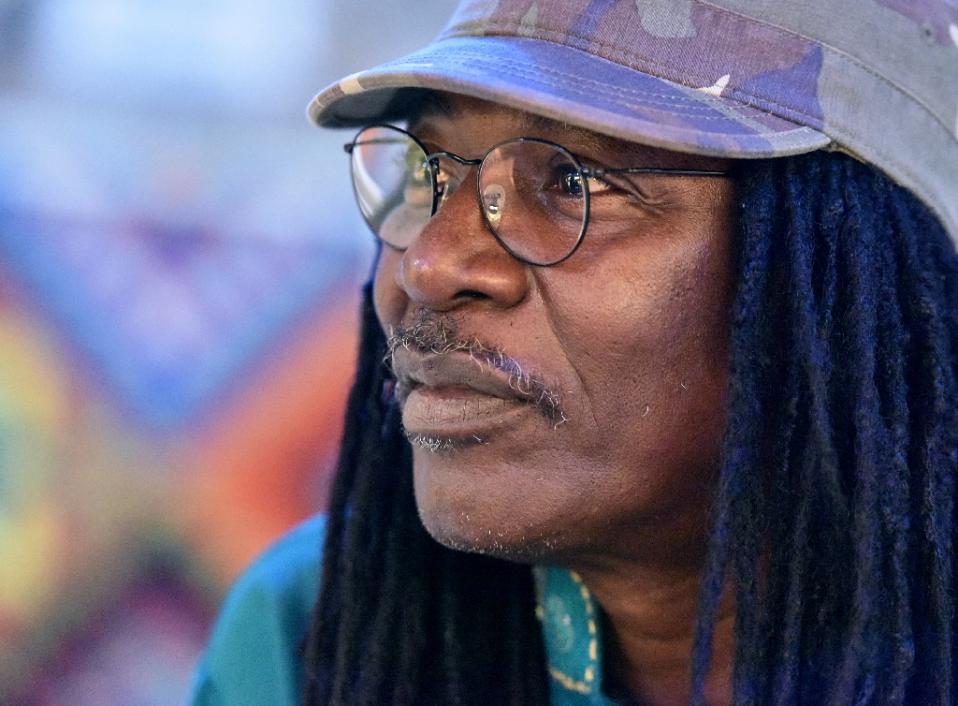 Ivorian reggae legend, Alpha Blondy, pictured during an interview at his radio station Alpha Blondy FM, in Abidjan (AFP Photo/Sia Kambou)[/caption]
Born Seydou Kone, the 62-year-old musician and activist in March launched Radio Livre — a nightly programme whose name in French means "book radio".
Long committed to social change, Alpha Blondy wants to inspire young people to learn to love books.
"At least those who don't know how to read know how to listen. This is our goal: to encourage young people to read," said Ivory Coast's best-known musician and its former UN ambassador for peace.
"If we can kill two birds with one stone — entertain them while we educate them — then we're doing something useful," he added.
The radio station is located on the top floor of a small shopping arcade that Blondy himself is building near his own colourful home.
"I've always loved to read," said Blondy.
He had not yet finished primary school when he read the 1933 Andre Malraux novel "Man's Fate", set in China and which tells a complex story of revolt, betrayal and free will.
"I didn't understand any of it, but I liked it," said the artist, who has sold millions of records in his more than three-decade career.
– Storytelling to taxi drivers –
Every evening, listeners tune in to hear Blondy read from "The Alchemist" by Brazilian author Paulo Coelho, "Allah is Not Obliged" by fellow Ivorian Ahmadou Kourouma, or "Houseboy" by Cameroonian Ferdinand Oyono.
For upcoming programmes on Alpha Blondy FM, the singer has already pre-recorded readings of Nigerian author Chinua Achebe's globally acclaimed "Things Fall Apart" and "The African Child" by Guinean Camara Laye.
Radio Livre kicks off every evening at 9:00 pm (2100 GMT) and runs for two hours. For the first hour, listeners hear reruns from the previous night; then Blondy picks up where he left off.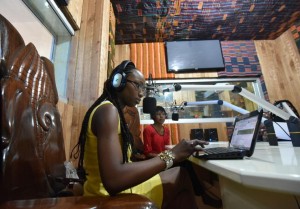 Every six to eight minutes, a song — often a Blondy classic — breaks up the narration.
The radio also broadcasts other shows, playing hip hop and Latin music.
Alpha Blondy FM, which is fully financed by the artist, will soon be playing a show for children.
But for now, Radio Livre is the only programme featuring Blondy himself, whose best-known songs include the call for peace "Jerusalem", "Jah Glory" which denounces poverty, and "Apartheid is Nazism".
Programme director Serge Allegbe is a big fan of the storytelling shows.
"They've made me love reading again," said Allegbe, who spends hours editing the programmes that are often recorded in the early morning at the reggae star's home.
"I had read 'Allah is Not Obliged' a long time ago. It made me remember the horrific Liberia war," he said, adding that the storytelling programme is especially popular among taxi drivers.
In Plateau, Abidjan's administrative and business hub, a group of drivers wait for customers at a taxi stand under the hot sun.
[caption id="attachment_17494" align="alignleft" width="300"]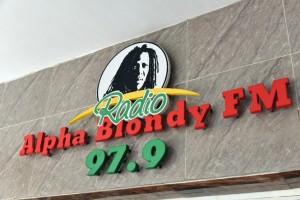 The Alpha Blondy FM radio station is located on the top floor of a small shopping arcade in Abidjan (AFP Photo/Sia Kambou)[/caption]
"Many drivers listen to the programme," said Souleymane Gramboute, 30, who helps manage the taxi rank.
"When the time comes, some passengers ask me to tune into Radio Livre," smiles Sebastian Kouadio, sweating from the heat and intense humidity as he waits by his orange cab.
"I like it a lot," he says, but then admits he doesn't give the readings his full attention.
"When I'm at the wheel, it's the bill that interests me."
*Source
AFP/Yahoo
]]>