Nigeria election raises hope of peaceful West African polls
<![CDATA[By Emma Farge and Daniel Flynn* [caption id="attachment_17465" align="alignleft" width="300"]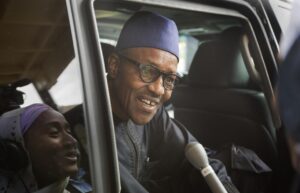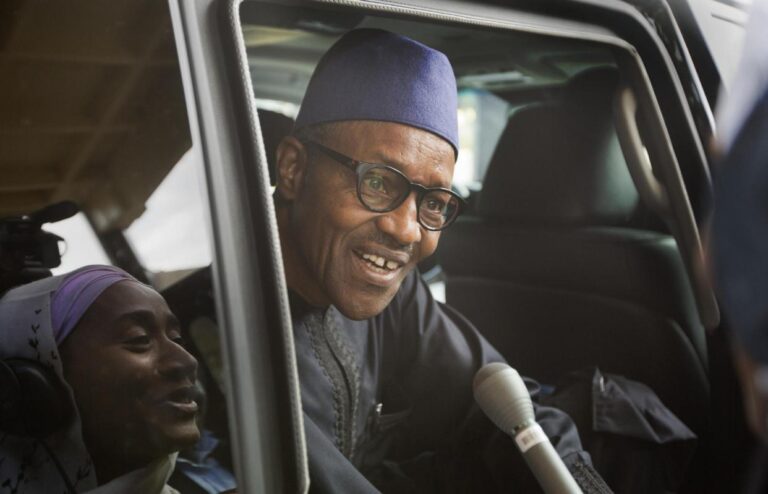 Nigerian opposition candidate Gen. Muhammadu Buhari speaks to reporters as he gets into his vehicle after signing a joint renewal with President Goodluck Jonathan of their pledge to hold peaceful "free, fair, and credible" elections, at a hotel in the capital Abuja, Nigeria Thursday, March 26, 2015. Nigerians are due to go to the polls to vote in presidential elections on Saturday. (AP Photo/Ben Curtis)[/caption]
DAKAR (Reuters) – Nigeria's relatively peaceful elections have set the bar high for a string of votes this year across West Africa, though tensions in Guinea remain a concern, the United Nations' top regional official said.
Last month Muhammadu Buhari ousted an incumbent president democratically for the first time in Nigeria, Africa's biggest economy and most populous country. The results of Nigeria's governor elections also showed a swing toward Buhari's party on Monday.
Guinea, Togo, Ivory Coast and Burkina Faso — all with a history of political violence or rocky transitions — are also due to hold presidential elections in 2015.
Mohamed Ibn Chambas, U.N. Special Representative for West Africa, said the key lessons from Nigeria's vote were a strong electoral commission, pressure from both citizens and Western observers and the willingness of President Goodluck Jonathan to concede defeat.
"This sets a positive example by pointing to what is possible: even a huge country like that, with all the challenges we associate with Nigeria, can deliver credible elections," Chambas, who helped monitor the Nigerian polls, told Reuters in a weekend interview.
Chambas said he felt "more assured" about an April 25 election in Togo, where President Faure Gnassingbe is seeking a third term amid opposition parties' complaints that he has reneged on a promise to introduce a constitutional term limit.
A group of French-speaking nations, the OIF, helped broker an end to a dispute over voter rolls that forced a delay in the election in the tiny former French colony.
Chambas said he also did not foresee difficulties in Ivory Coast, where President Alassane Ouattara is tipped to win an October poll. Former president Laurent Gbagbo's refusal to accept defeat in a 2010 election plunged the country into a brief civil war that killed some 3,000 people.
"DANGEROUS" DIVISIONS
But he expressed concern about a "dangerous cleavage" in Guinea, which has split politics along ethnic lines. He urged politicians there to "find ways to build coalitions across the ethnic divide" ahead of its October election.
Clashes marred Guinea's first democratic presidential election in 2010. On Monday at least two people were wounded by gunfire during opposition protests against the government's electoral timetable.
Guinea is also still fighting an Ebola epidemic more than a year after it was declared and appears to be making slower progress than neighbors Liberia and Sierra Leone.
"To see the rise in tension and further political crisis is frankly worrying," Chambas said. "They need to develop a culture of national dialogue, especially as they confront a deadly disease such as Ebola."
Some diplomats have also raised concern about a power transition in Burkina Faso, which plans elections in October, a year after its long-running leader Blaise Compaore was ousted by protesters outraged at a bid to extend his mandate.
Last week Burkina Faso changed its electoral code to bar Compaore's political allies from seeking office, prompting them to suspend their participation in transitional institutions.
Asked about the transition, however, Chambas said: "So far, so good. There are challenges but the international community is there."
*Source
Reuters/Yahoo
]]>