Nigeria army aims to destroy last Boko Haram camp by handover
<![CDATA[Abuja (AFP) - Nigerian troops will storm what it said was the last remaining Boko Haram stronghold before the handover of power to incoming president Muhammadu Buhari, national security advisor Sambo Dasuki said Tuesday. [caption id="attachment_17484" align="alignleft" width="300"]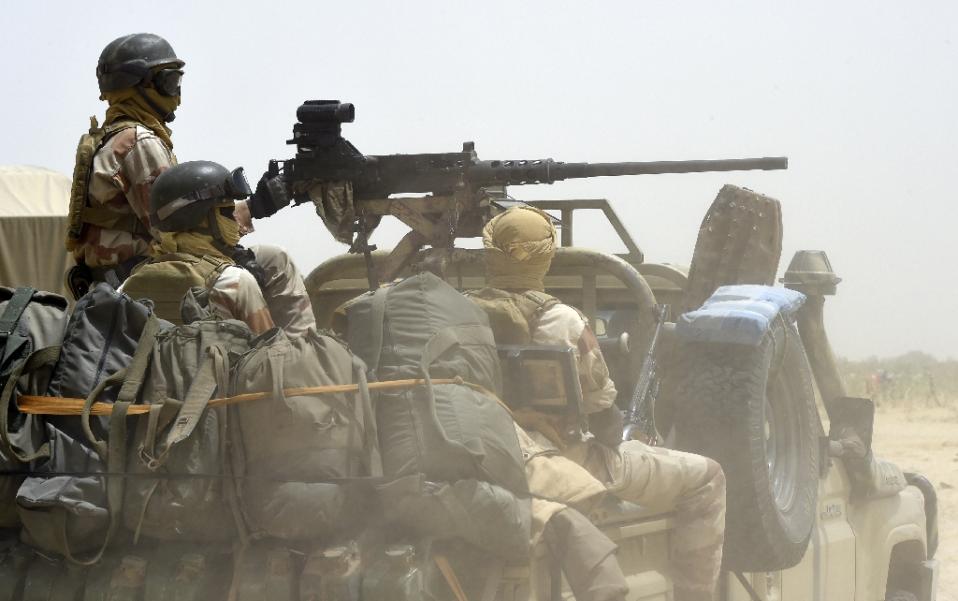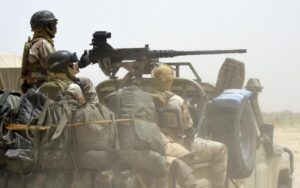 Nigerien army forces patrol in pickup trucks near Malam Fatori on April 3, 2015, after the town in north-eastern Nigeria was retaken from Boko Haram by troops from Chad and Niger (AFP Photo/Philippe Desmazes)[/caption]
"If not for the bad weather, we would have taken over that forest by now. But we are determined to ensure the Sambisa Forest is liberated and freed before the handover on May 29, God willing," he said.
It was believed that most of the 219 schoolgirls abducted by Boko Haram from Chibok, also in the northeastern state of Borno a year ago, were being held in the forest.
The military said last year that it knew where they were, but ruled out a rescue operation because of the dangers to the hostages.
There have since been several claims of the girls' whereabouts, including that they had been split up and sent to different Boko Haram strongholds and even taken to Cameroon and Chad.
"A lot of surveillance flights have been undertaken to identify where these girls can be located," Dasuki said, without giving further details.
Efforts were ongoing to rescue all the girls before President Goodluck Jonathan hands over power on May 29 to Buhari, Dasuki said in a statement.
Nigeria's military, backed by Niger and Chad with support from Cameroon, have in recent months recaptured a string of Boko Haram-controlled towns in the restive northeast.
The operations were used as a pretext to postpone February 14 elections by six weeks.
Dasuki said at the time that most of the camps would be destroyed before the rescheduled date of March 28.
Jonathan's handling of the six-year insurgency and response to the abduction of the Chibok girls was seen as a factor in his defeat to Buhari, a former army general who was military ruler of Nigeria in the 1980s.
*Source
AFP/Yahoo
]]>