Malawi to repatriate citizens in S.Africa after anti-migrant attacks
<![CDATA[[caption id="attachment_17459" align="alignleft" width="300"]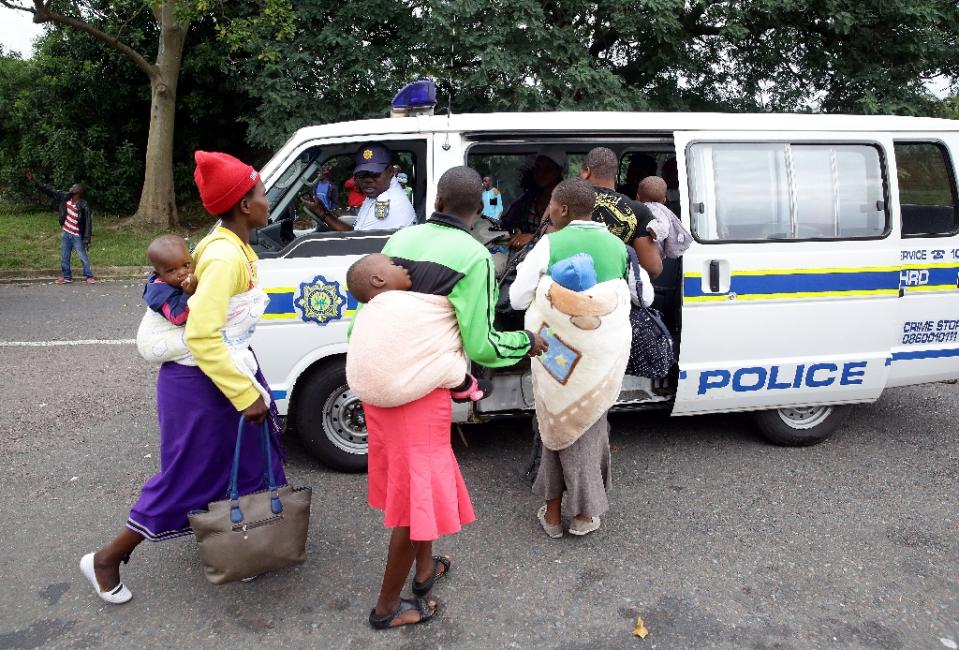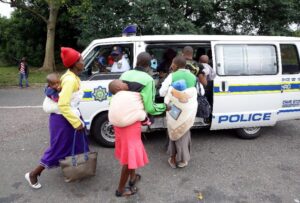 Members of the South African Police Service escort foreign nationals after a xenophobic attack in Durban on April 8, 2015 (AFP Photo/Rajesh Jantilal)[/caption]
Johannesburg (AFP) – The Malawian government said Monday it would help repatriate its citizens from South Africa following an outbreak of xenophobic violence in the eastern port city of Durban that has left four people dead.
"The situation is really tense as about 360 Malawians are stranded in South Africa following xenophobic attacks there," Information Minister Kondwani Nankhumwa told reporters.
He said the Malawians targeted had "lost everything", including their passports.
The attacks on immigrant-owned shops and homes in Durban's impoverished townships come three months after a similar spate of attacks on foreign-owned shops in Soweto, near Johannesburg.
In both cases, shops have been looted and foreign traders ordered to shut up shop.
Over 1,000 foreigners in Durban have fled their homes and are now living in temporary camps, under police guard.
Police spokesperson Thulani Zwane said the situation was "tense but under control", with police deployed to patrol affected areas.
[caption id="attachment_17460" align="alignright" width="300"]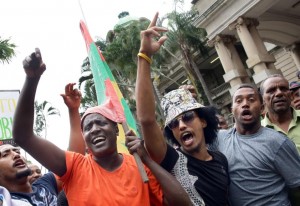 Demonstrators take part in an anti-xenophobia march outside the City Hall of Durban on April 8, 2015 (AFP Photo/Rajesh Jantilal)[/caption]
He said four people had been killed since the beginning of the month, including an Ethiopian man whose shop was petrol-bombed by a mob Friday night.
Nearly 50 people have been arrested — 28 on Sunday night alone.
Nankhumwa said the Malawian embassy in Pretoria had started processing temporary travel documents for its nationals.
Hundreds of Malawians escaping poverty back home move to South Africa every year in search of work.
Violence against migrants from other African countries is common in South Africa, with impoverished locals accusing foreigners of taking their jobs and business.
The government has condemned the violence, with President Jacob Zuma sending a team of officials to assess the situation.
*Source
AFP/Yahoo
]]>