Can Nigeria's election inspire wave of African democracy?
<![CDATA[By Margaux Benn* [caption id="attachment_17339" align="alignleft" width="300"]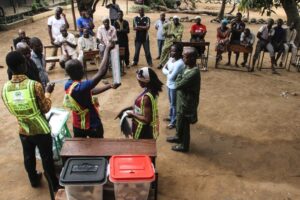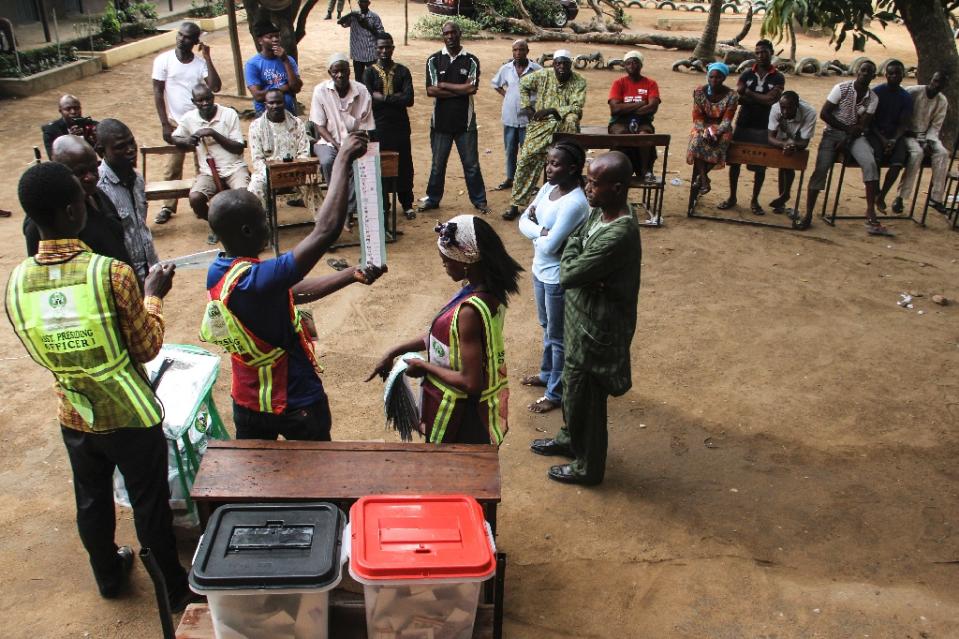 Nigeria's first-ever peaceful transition after elections this week has inspired hopes that it could spark a trend among other African countries where democracy has failed to take hold (AFP Photo/Emmanuel Arewa)[/caption] Paris (AFP) – Nigeria's first-ever peaceful transition after elections this week has inspired hopes that it could spark a trend among other African countries where democracy has failed to take hold.
In a continent where leaders often refuse to give up office, Goodluck Jonathan's willingness to accept defeat and step down has been met with relief by foreign observers.
"If the largest democracy on the continent of Africa couldn't get it right — or didn't even try to get it right — then why would anybody else try to get it right?" US Assistant Secretary of State for Africa, Linda Thomas-Greenfield told AFP.
"So, Nigeria is a trailblazer. And they have sent a huge, huge example across Africa that democracy and change of government can work," she added.
There have been positive signs elsewhere, with protests ending the 27-year-old rule of Blaise Compaore in Burkina Faso in October — capping a year that saw peaceful elections in Malawi and Namibia.
Ghana, Kenya, Mali and Senegal have also seen more-or-less trouble-free polls and transitions in recent years
Philippe Hugon, of the French think tank International and Strategic Relations Institute, goes as far as talking of an "African Spring", saying the events in Burkina Faso and Nigeria could have "considerable influence" across the region.
Attention will next turn to the Central African Republic and the Ivory Coast which are due to hold elections by the end of this year. The latter intends to improve on the crisis that followed its last polls in 2010.
"Looking back 20 years from now, we will see how democratic processes were being reinforced," said Hugo Sada, a former human rights delegate for the International Organisation of La Francophonie.
"The most important thing is not the technical perfection of polls, but participation levels and the acceptance of results."
Hugon thanks the increasing role of young people who have previously been excluded from the political game in the world's youngest continent, which holds 200 million people aged 15-24, as well as technological advances such as electronic poll stations that have reduced the risk of rigging.
– Different battles –
The victory of Muhammadu Buhari in this weekend's Nigerian election marks only the eighth time in the history of sub-Saharan Africa that a challenger has unseated an incumbent in an election, all but one taking place since 2010.
"(It) signifies an unprecedented growth of political maturity in the region," said Jeffrey Smith, Africa programme officer at the Robert F Kennedy Centre for Justice and Human Rights in Washington.
Nigeria was "by far the biggest and most influential example to date," he said. "The Nigerian electorate defied the many ominous and foreboding headlines, as well as ongoing domestic strife, and have set a positive example for the region."
But others say that certain specific factors allowed this week's changeover that will be hard to recreate elsewhere, including a well-organised opposition and an honest election commissioner.
The battles elsewhere are very different.
In Burundi, Rwanda and the Democratic Republic of Congo, for example, the opposition movements are busy trying to stop presidents changing the constitution so they can stand for a third term.
And in Sudan, which will hold presidential elections this month, regime change is highly unlikely.
Moreover, said Thierry Vircoulon, Central Africa project director at the International Crisis Group, "elections only constitute a small part of the democratic process".
"It is not because a country's elections were deemed free and democratic that the country itself is free and democratic," he said.
The most important aspect of the Nigerian election, agreed Stephen Ellis of Holland's African Studies Centre, is what comes next.
"Democracy does not necessarily solve the sorts of problems you have in these parts of Africa," he said.
"The election and Buhari's experience give him more legitimacy than most, but he must now tackle the deep, deep corruption in Nigeria which is at the very heart of government, and powerful interests will kick and scream against that."
*Source
AFP/Yahoo
]]>