Burkinabe judge to try Chad's Habre for atrocities
<![CDATA[
Dakar (AFP) – A judge from Burkina Faso has been appointed head of the Senegalese court due to try former Chadian dictator Hissene Habre for torture, war crimes and crimes against humanity, the African Union said on Tuesday.
[caption id="attachment_17374" align="alignleft" width="300"]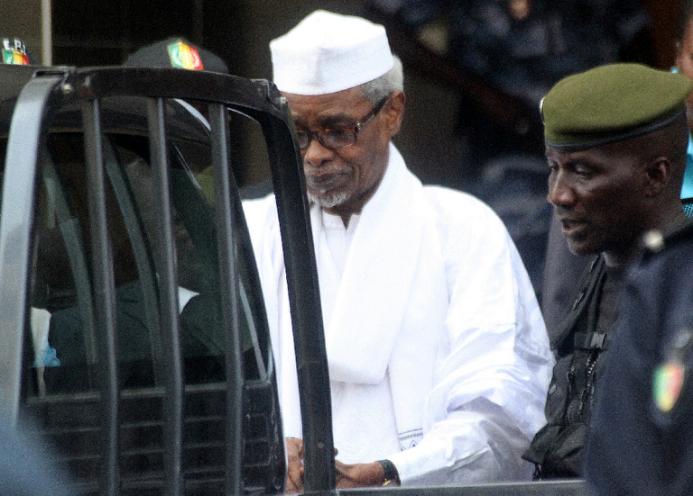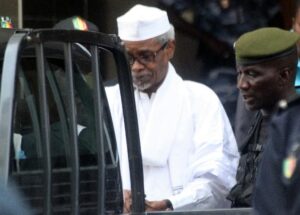 Former Chadian dictator Hissene Habre is escorted by military officers after being heard by a judge on July 2, 2013 in Dakar, Senegal (AFP Photo/)[/caption]
Once dubbed "Africa's Pinochet", Habre has been in custody in the Senegalese capital Dakar since his arrest in June 2013 at the home he shared with his wife and children.
Rights groups say 40,000 people were killed during the 72-year-old's eight years in power in Chad under a regime marked by fierce repression of his opponents and the targeting of ethnic groups.
Gberdao Gustave Kam has been named for a 10-month term as head of the Extraordinary African Chamber set up by Senegal and the AU to deal with Habre's case, the bloc said in a statement.
Kam, 56, a former judge at the International Criminal Tribunal for Rwanda, is a technical adviser to Burkina Faso's Ministry of Justice who practised as a lawyer in Ouagadougou.
Delayed for years by Senegal, where Habre has lived since being ousted in 1990, the hearings will set a historic precedent as until now African leaders accused of atrocities have been tried in international courts.
The trial, the result of a 19-month investigation by a four-judge panel, is expected to get under way in Senegal within three months, according to Human Rights Watch.
A source at the court said however that Kam and his team would set the date, adding that "theoretically, it should open this year".
Senegal and the AU signed an agreement in December 2012 to set up the court to try Habre for the offences.
The AU had mandated Senegal to try Habre in July 2006 but the country stalled the process for years under former president Abdoulaye Wade, who was defeated in 2012 elections.
Habre was also wanted for trial in Belgium on war crimes and crimes against humanity charges after three Belgian nationals of Chadian origin filed a suit in 2000 for arbitrary arrest, mass murder and torture.
Macky Sall, Wade's successor who took office in April 2012, ruled out extraditing Habre to Belgium, which was prepared to try him, vowing to organise a trial in Senegal.
The trial will also be heard by two Senegalese judges junior to Kam, the court told AFP.
Habre has refused to recognise the legitimacy of the process or participate in the proceedings.
*Source AFP/Yahoo
]]>