Burkina Faso seals ex-president's tomb for probe
<![CDATA[[caption id="attachment_17419" align="alignleft" width="300"]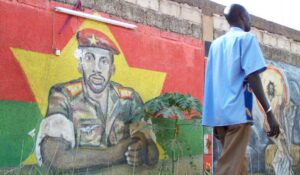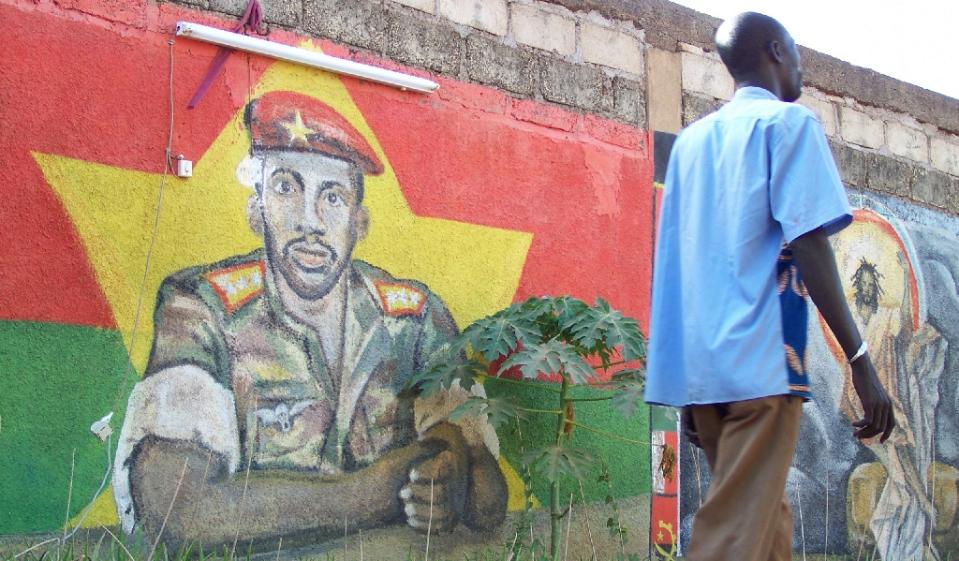 A man walks past a painting featuring military captain Thomas Sankara (L) in Ouagadougou on November 18, 2010 (AFP Photo/Ahmed Ouoba)[/caption]
Ouagadougou (AFP) – Burkina Faso authorities investigating the assassination of former president Thomas Sankara during a 1987 coup have sealed his tomb ahead of attempting to identify the remains of the late leader, a lawyer for his family told AFP on Friday.
A magistrate from a military court ordered "placing seals on 12 tombs" of Sankara and 11 other people, mostly members of the military who died at the same time, the lawyer, Benewende Sankara, said.
"The police is keeping guard and no one is allowed to have access without authorisation from the judge," said the lawyer, who is not related to the deposed president.
The seals were placed Thursday at the Dagnoen cemetery, east of the capital Ouagadougou, the lawyer said.
Sankara, one of Africa's most idolised leaders, was officially buried, but many of his family members expressed doubt that his corpse was the one in the tomb and had been asking for an investigation since 1997.
Officials said in March that they were opening a probe into the assassination.
The government ordered that Sankara's body be exhumed in an effort to identify the remains of the late leader, slain in a putsch that saw his former friend and protege Blaise Compaore take power.
Compaore held power for 27 years, but stepped down on October 31, 2014, after mass rallies opposing a bid to amend the constitution to allow him to stay in power.
The new Burkina government headed by Michel Kafando promised to look into the questions over Sankara's body.
A pan-Africanist revolutionary, Sankara transformed what was then the former French colony of Upper Volta into Burkina Faso, which means "Land of the Upright Men".
*Source
Yahoo/AFP
]]>