S.Africa repatriates anti-apartheid heroes' remains from Russia
<![CDATA[
Johannesburg (AFP) – The remains of two prominent anti-apartheid activists who were among the mentors of Nelson Mandela were flown back home Sunday nearly 40 years after they died in Russia.
[caption id="attachment_16775" align="alignleft" width="300"]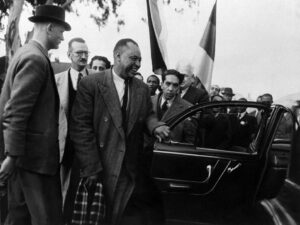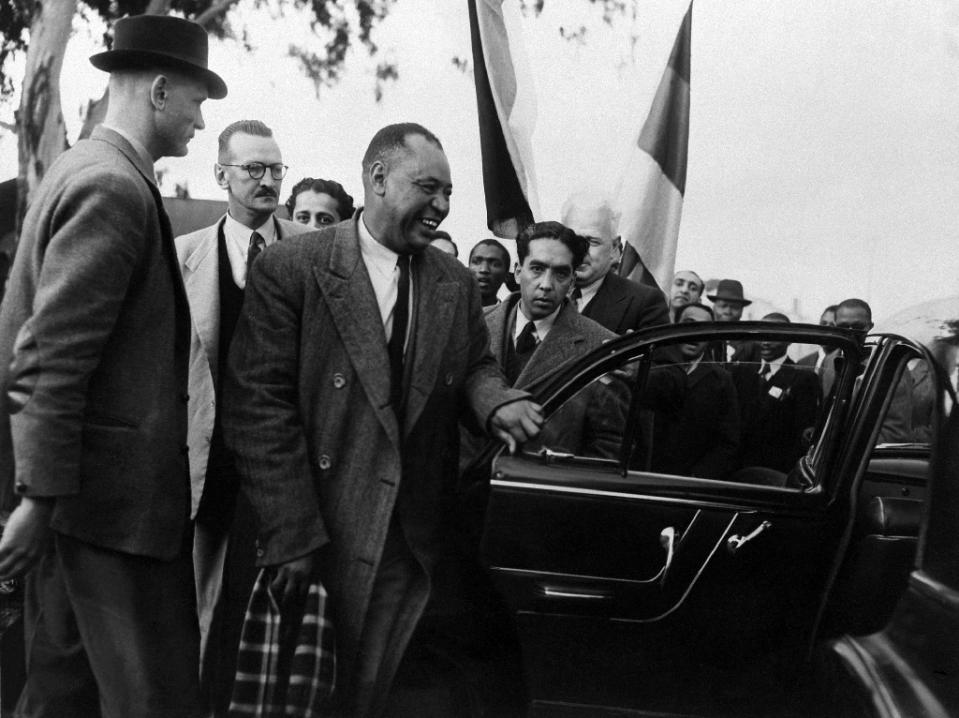 ANC leader John Beaver Marks (C) in Johannesburg, South Africa, seen in this June 1952 photograph. The remains of Marks and Moses Kotane are flown back to South Africa nearly 40 years after they died in Russia (AFP Photo/)[/caption]
President Jacob Zuma led an official ceremony to receive the bodies of Moses Kotane and John Beaver Marks, whose bodies were exhumed from Russia's prestigious Novodevichy cemetery in Moscow.
Kotane, ex-general secretary of the South African Communist Party and a former executive committee member of the African National Congress (ANC), was one of 156 defendants in the notorious 1956 treason trial.
The group, which included Mandela, was arrested in a raid and charged with treason by the apartheid regime. All the accused were found not guilty by the time the trial ended in 1961.
Kotane is credited with bringing the communists and the ANC together into an alliance that still remains solid. The two parties are part of a political tripartite alliance together with the labour federation, Cosatu.
"Our very own icon Nelson Mandela is a product of these two," said Zuma. "They are the fathers of our revolution".
Born in 1905, Kotane fled the country into exile to Tanzania in 1963 where he helped coordinate the setting up of the ANC military wing Umkhonto we Sizwe.
In 1968, Kotane suffered a stroke and was flown to Moscow for treatment where he died in 1978.
Kotane's reburial on home soil will fulfil the wishes of his wife, Rebecca, who is 103 years old and wanted her husband back home while "I am still alive," according to Zuma.
Zuma secured the repatriation from his counterpart Vladimir Putin during a visit to Russia last year.
"A valiant, courageous and stubborn fighter has fallen at his post, on the battlefield," is how former ANC president Oliver Tambo described Kotane in a eulogy.
Fellow veteran activist Marks was banned from the country by the apartheid regime and sought asylum in Russia. He also died after suffering a stroke in Moscow in 1972.
South Africa's Culture Minister Nathi Mthetwa said the two "giants in the struggle for the freedom of democracy" were at the "forefront of popularising the struggle" and made the 1994 democracy "breakthrough possible".
They will be buried at state-assisted funerals later this month.
Last year the remains of prominent anti-apartheid journalist and writer, Nat Nakasa, were repatriated from the United States of America, nearly 50 years after he committed suicide while in exile.
*Source
AFP
]]>