Rwanda's Kagame looks set to join Africa's stay-put leaders
<![CDATA[
[caption id="attachment_16946" align="alignleft" width="300"]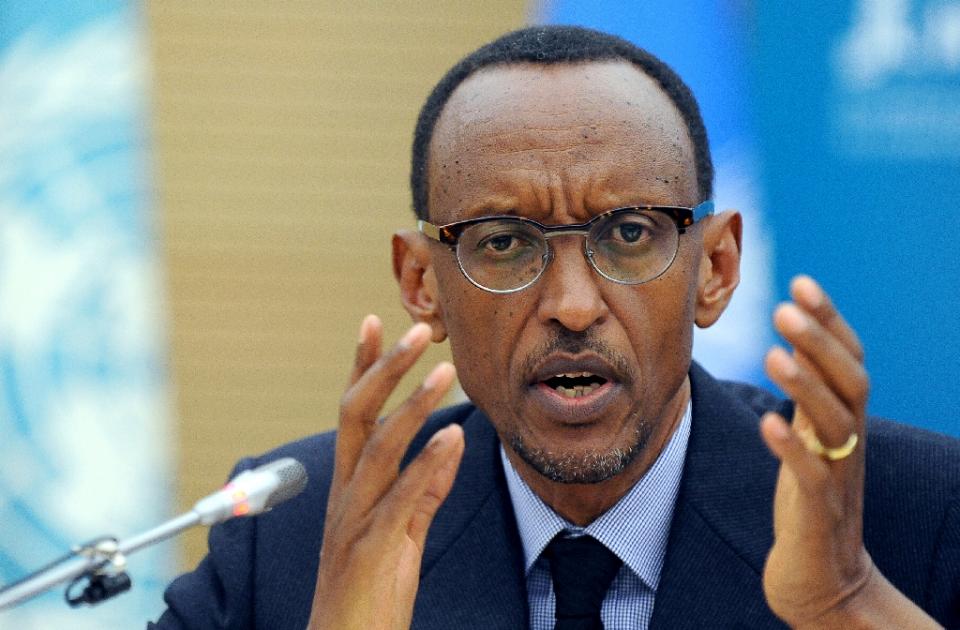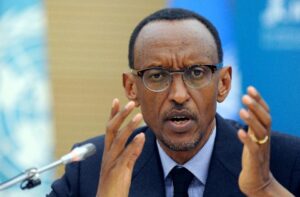 Rwanda's President Paul Kagame appears set to bend the rules to extend his mandate (AFP Photo/Tiziana Fabi)[/caption] Kigali (AFP) – As the second and final mandate of Rwanda's President Paul Kagame draws to a close, there are increasing indications he may join other African leaders in bending the rules and staying put.
Through radio and newspapers, commentators appear to be lining up to sing the praises of an "active and efficient" leader who should not step down in 2017.
Rwanda watchers say that in a country where the political debate is tightly controlled, campaigning for a third term has essentially begun in earnest.
Kagame, 57, has been at the top of Rwandan politics since 1994, when an offensive by his ethnic Tutsi rebel force, the Rwandan Patriotic Front (RPF), put an end to a genocide by Hutu extremists that left an estimated 800,000 of his community dead.
He first served as minister of defence and vice president, and then took the presidency in 2003, winning 95 percent of the vote. He was re-elected in 2010 with a similarly resounding mandate.
From the trauma of genocide, he has been painted as a guarantor of stability and economic development, earning praise from donors — and his supporters insist many in Rwanda view the prospect of his departure as a step into the unknown.
"The majority of the Rwandan community have anxiety, fear and uncertainty of what may happen after 2017," wrote civil servant Fred Mufulukye in a newspaper commentary.
"Rwandans recognise President Kagame as their source of security, comfort and the father of Rwanda."
Former finance minister Manasseh Nshuti has hailed Kagame as a defender of the nation against its "sworn enemies" — such as the FDLR, Rwandan Hutu rebels who include the perpetrators of the genocide in their ranks and who are based in the forests of neighbouring Democratic Republic of Congo.
"It is irrational to change exemplary leadership and more so in our context even in the name of constitutionalism," he said.
"So is it time for Paul Kagame to leave office come 2017? The answer is no," asked Joseph Karemera, a senior RPF official. "We cannot afford to mess around with achievements we have made under Kagame's leadership."
– Referendum? –
Rwanda's constitution, however, does not allow for a third term so it would need to be modified. Other African leaders, including Burundi's Pierre Nkurunziza and DR Congo's Joseph Kabila, look set to do the same in their respective nations.
[caption id="attachment_16947" align="alignright" width="300"]
Supporters of the Rwandan president gather during a rally near the offices of UNESCO in Paris on February 27, 2015 (AFP Photo/Francis Guillot)[/caption]
And unlike Burkina Faso's former president Blaise Compaore, who was chased out last year after he tried to do the same, Kagame can be confident of few headaches in a country with no real opposition.
According to Albert Rudatsimburwa, head of Radio Contact FM, the RPF's political office gave the green light for public debate on the issue to start in December.
In rural areas, the RPF's network is at work delivering the message that the constitution can be changed if the request comes from the people.
"They are testing the waters," said Rwandan journalist Robert Mugabe. "They are trying to make people comfortable with the idea of a third term."
The Rwandan government, meanwhile, denies it is trying to sew up a third term. According to a close aide to Kagame, the "popular demand" for him to stay is real, "and who is the president to refuse the wishes of his people?"
According to Rene Mugenzi, a Rwandan rights activist, a "very well designed, cleverly implemented strategy" is in full swing — the aim being to shield Kagame from allegations that he is is just another African dictator.
"This game is not for the Rwandan audience. The Rwandan audience will do what RPF want because they want peace. This exercise is for the international audience, because they don't want the same pressure Kabila or Nkurunziza are getting from the international community."
*Source
AFP/Yahoo
]]>