Obama plans first presidential trip to Kenya, father's homeland
Washington (AFP) – Barack Obama will make a long-awaited return to Kenya this July, visiting his father's homeland for the first time since becoming US president, the White House announced Monday.
 During the much-delayed visit, Obama will attend a summit to encourage entrepreneurship and meet the country's controversial leader Uhuru Kenyatta.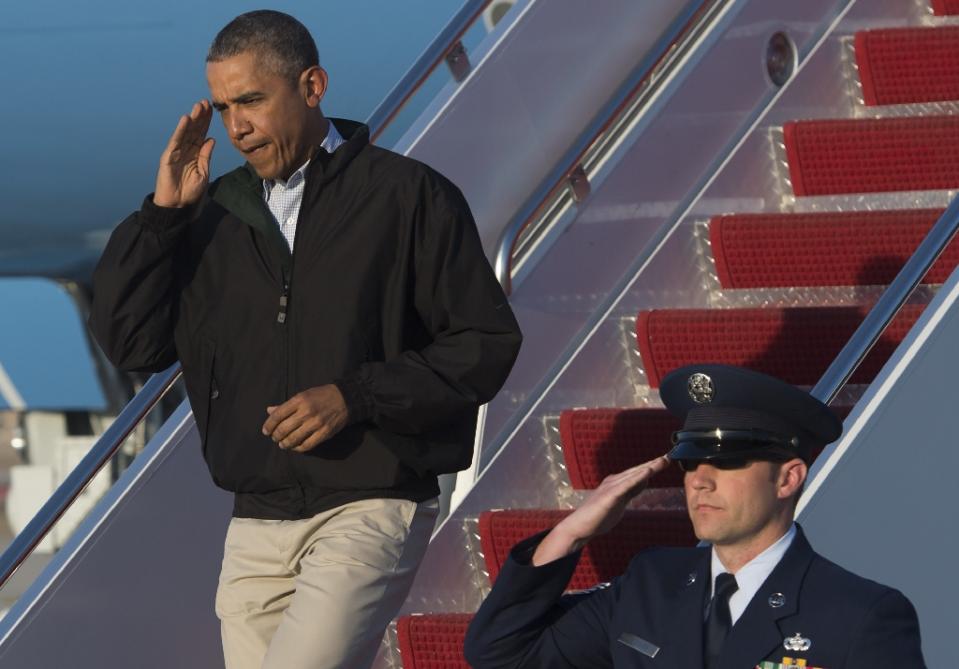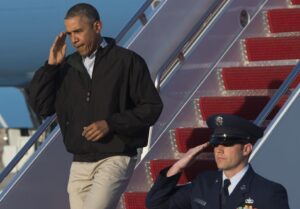 Obama's late father was from a small village near the shores of Lake Victoria. He met Obama's white American mother in Hawaii, where they had a son before divorcing.
America's first black president has visited sub-Saharan Africa four times since taking office in 2009, but political scandal has blocked a presidential visit to his ancestral home.
For much of Obama's time in power, Kenya's president Kenyatta had been under investigation by the International Criminal Court in The Hague.
Kenyatta was indicted on five counts of crimes against humanity for his alleged role in 2007-08 post-election violence that killed an estimated 1,200 people.
The 53-year-old son of Kenya's founding father protested his innocence until the case was dropped in December.
Prosecutors complained that they had been undermined by a lack of cooperation by the Kenyan government, as well as the bribing or intimidation of witnesses.
A White House official told AFP that Obama and Kenyatta would meet during the visit.
The official, who asked not to be named, said the United States regularly raises "concerns with the Kenyan government about restrictions on human rights and fundamental freedoms."
"The president's trip will create another opportunity for dialogue with the government and civil society on these issues."
Kenyatta had attended a US-Africa summit in Washington in 2014 but did not hold a bilateral meeting with Obama.
Kenya is seen as a front in the fight against global terror, following a series of deadly attacks that have been claimed by Somalia-based jihadist group al-Shebab.
Many Western governments have since warned tourists against visiting Kenya's stunning coastline, which draws in hordes of visitors and much-needed tourism revenue.
– Forefathers and ancestry –
The White House hopes that a visit will also do more to cement ties between the United States and the African continent, which has received billions in Chinese investment in recent decades.
"Just as President (John) Kennedy's historic visit to Ireland in 1963 celebrated the connections between Irish-Americans and their forefathers, President Obama's trip will honor the strong historical ties between the United States and Kenya – and all of Africa," White House advisors said in a blog.
Millions of Americans trace their ancestry to the African continent, and more than 100,000 Americans live in or visit Kenya each year, they said.
Obama had visited Kenya multiple times before entering politics and in 2006 as a US senator, when he visited his father's home village Nyang'oma-Kogelo and took a very public HIV test.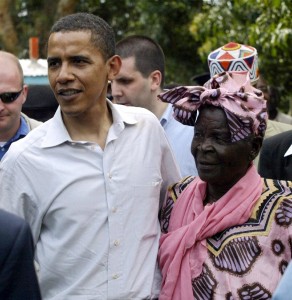 The president's heritage has spurred domestic controversy, with some hardline political foes claiming he was not born in the United States and so was ineligible to become president.
Obama allies say this is thinly veiled racism and the president has often made light of the controversy.
"If I did not love America, I wouldn't have moved here from Kenya," he recently joked.
Some Republicans accused Obama of trying to stir up controversy.
"I personally think he's just inciting some chatter on an issue that should have been a dead issue a long time ago," John Sununu, who served as White House chief of staff for president George H. W. Bush, told Fox News.
On the July visit, Obama is expected to take part in the Global Entrepreneurship Summit (GES), which is being held in sub-Saharan Africa for the first time.
"Hosting the GES is an opportunity for Kenya to showcase its economic progress," said the White House official.
"Kenya maintains enormous potential for economic growth, thanks to the creativity and entrepreneurial spirit of the Kenyan people."
*Source AFP/Yahoo