Nigerian Born Woman Set To Become The First African Mayor in Spain
<![CDATA[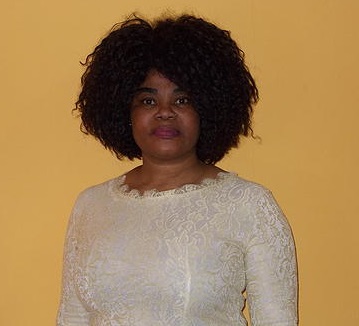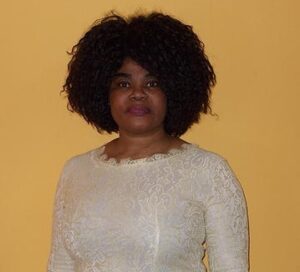 The story of Helen Mukoro, the Nigerian born Spanish lawyer, politician and writer fits in as the stone the master builders rejected which became the chief corner stone of the building. The same place she was rejected and thrown out due to the color of her skin has equally turned out to be a place she has gained acceptance and is in the path of making history to become the first Afro-Spanish mayor in the kingdom of Spain. And the first Afro-Spanish to form and float an approved and registered political party, Union De Todos, in Spain. A country where Africans don't have a voice.
But for Helen Mukoro, she has chosen to tread a path where even the Angels are afraid to walk. According to Shakespeare; "The fault, dear Brutus, is not in our stars. But in ourselves, that we are underlings". Helen Mukoro has caught the fire of the wheel set in motion by Obama for other Africans who aspire to follow in his footsteps to stay the course, light a star, and change the world wherever you are. She is daring, learned, intelligent, dynamic, versatile full of gait and energy, and has a sharp grasp of issues. Helen is on news in the Spanish media, and the Spanish press is going after her to have a clue of the black woman who has become the rave of the moment in Spain. Below is an interview she granted to our foreign correspondent in Spain.
Could You Please Tell Us About Yourself?
Helen Mukoro is my name. A Spanish Legal Consultant, Writer, Forensic Expert and Politician. I was born in Delta state, Nigeria to Mr. Anthony Mukoro (the late Director General of the Defunct Bendel state Government Treasury's Cash Office, and Mrs. Mary Mukoro and Apkomudjere (a retired Civil Servant Governor's Office, Delta State, Nigeria). A niece to Dr. A.G Onokhoraye (ex -Vice Chancellor of University of Benin. A step daughter to Hon. Justice Emmanuel Akpomudjere (the late Chief Judge of Delta State, Nigeria). I attended College of Agriculture, Anwai, Delta State, Nigeria, where I obtained a Diploma Certificate in Agriculture. And Left the shores of Nigeria to Spain in 1992.
Studied Law at the Spanish National University Alicante, and holds a Master degree in Criminology. Masters degree in Social Education, a Post Graduate Certificate in Tax and Labor Management, a Post Graduate Certificate in Forensic Psychology, and a Post Graduate Certificate in Immigration and Domestic Violence. Worked as a legal Consultant (immigration department) at the Red Cross Society, Spain. Owner of a legal firm. President at the African Europe Chamber of Commerce. And founder of the party, Union De Todos, Spain.
Why Did You Decide To Go Into Politics?
I went into politics because; we have to become more involved in decisions that affect us as citizens. And we have an obligation to ensure the legacy we leave to future generations: Politicians, we all are. I saw the need to go into politics as a means to making our own explanation of political leadership that suits the interest of the people and is ready to listen and care for the needs of its constituents.
You Are The Founder And Leader Of The Party, UNION DE TODOS, When Did This Party Come Into Existence?
Yes, I am the founder and leader of the Party, UNION DE TODOS, which means in English, We All Together, or Together We can. This is a new Political party in Spain that was born in 2014.
As An Afro Spanish, How Were You Able To Gain Acceptance Into The Spanish Society?
When you talk about being accepted, it is said that "when you are in Rome, live like the Romans" Being accepted in Spain is for you to know how to live in Spain. You don't go and stand on the road naked, and you expect people to accept you, or you go and do drugs, and you want people to accept you. Another factor is Education, 90% of African community in Spain don't have basic Education. All these have to do with knowing how to live. I know where to go, when to go, and whom to go with and stay out of crime. By that way I was able to integrate and gain acceptance.
You Are Running For The Mayor Of Denia- Alicante, What Motivated You To Go For That?
Denia- Alicante is a very beautiful place with about 45,000 inhabitants. What motivated me to run for the seat of Mayor of Denia is the situation Spain is now. It is even enough to make a dead man to wake up and say, I am back to my feet again. The Politicians that ruled between the past 8-10 years did more harm than good. There was corruption, and a lot of things went wrong. People could not afford to pay for their basic needs, not that the country is poor, but because money is being taken away. Spain is no longer that super country that used to be everybody's dream. I felt that, Spain has to come back to be what it used to be, Spain has to stand on its feet, Spain is not a lazy country, Spain is not a doomed country.
How Is Your Popularity And Candidacy Among African Immigrants And Spanish People?
I start with the Spanish, because in my city Denia, we have just a few Africans. The Spanish knows about us. The Media has given us a very good coverage. The power of the Media, that's where the campaign is. Because it's an advanced country, they like information, they love to buy newspapers before they buy bread because they want to know what is happening. We have been on the news, everywhere I go on the street, I hear Mayor, Mayor, and the tide is high.
What Support And Assistance Do You Need To Actualize Your Dream?
What we need at this moment is that, the Nigeria and African Governments should come forth and support us morally and financially, because if it happens we win, not just me, it's a victory for Africa. I am the first to found a political party here, and heading for the Mayor of my city, tomorrow it will no longer be news. As the first, let it not be the last, let it be the beginning and not the ending. That is the reason I need to break the ice, and now the ice has been broken, and they need this push. My aim is that, in a few months and years from now, you begin to see a lot of candidates from Nigeria and Africa all over the place. Therefore, I call upon all Africans in Spain to go for the same party and start using the name of the party to aspire for any level wherever they live, if they decide and like what we do. Because the victory will be a history that will never be erased. They can say that Nigeria is the first country to produce a black leader in Spain. That will be a pride to Nigeria and Africa. If we get there, Nigeria and Africans in Spain will begin to be respected in a different dimension.
Nigerians And Africans Don't Have a Voice In Spain, How Will Your Party Help Africans To Gain Recognition?
I have begin to notice that the group of Africans, and Nigerians coming into Spain lately are different from the first group of people that came to Europe earlier, the Nigerians that migrated first to Italy and Europe spoiled their names everywhere. There is a different group of people coming in now, those that have the value for Education, a lot of them starting churches etc. When the people see these things, gradually, it makes their mentality and concept to change as they begin to see that they are organized towards positive things. If we win, I will convey to the National Government that the Universities here should be bi-lingual, because the language is a barrier that prevents African immigrants to acquire University Education as it is in United States of America and Great Britain. Also, I will ask that Africans should be given bursary and in addition, finance their housing facilities as rents are high and it is difficult for African students to meet up with the high cost of accommodation during the cause of their studies, because I believe that the best way to integrate into a society and gain acceptance is through Education.
You Are Multi-talented, Lawyer, Politician, Writer, And I can Say, You Are, a Child Of The Universe, Please Tell Us About Your Forays Into Writing?
I crawled into writing because of what happened to me, which made me feel, it is good to write to keep records, create awareness, and write for people to know their rights. I have launched into world history with these books: 'The Case That Bruised My Heart, Eight Thousand Miles, A City Of Two Umbrellas, Another Will Open, Make Wealth Everywhere, The Reward Of A Good Man, What Good Is Happiness, High Level Of Effectiveness, Leadership, A Thorn Rose, and 'In A Closed Business Growth.
*Source nigeriamasterweb
*Photo Caption – Helen Mukoro
]]>