Mixed fortunes blur idea of Africa's collective 'rising'
<![CDATA[By Joe Brock* [caption id="attachment_16919" align="alignleft" width="300"]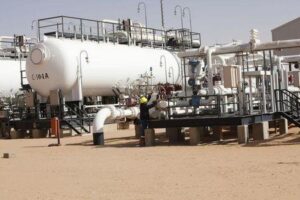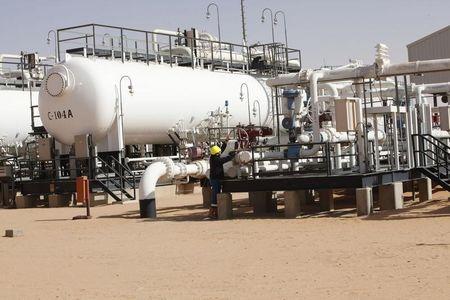 A general view shows Libya's El Sharara oilfield December 3, 2014. REUTERS/Ismail Zitouny[/caption]
JOHANNESBURG (Reuters) – Falling commodity prices, political upheaval and simmering conflict are exposing the differing fortunes of Africa's economies, undermining the idea that the continent of a billion people is on one collective ascent.
Sub-Saharan Africa has achieved annual growth of more than 5 percent over the last decade, and foreign investment has more than quadrupled over the same period, feeding the popular catch phrase that Africa is 'rising'.
However, the regional cooperation, infrastructure development and political reforms needed to diversify economies and even out growth are taking longer than expected, speakers at a Reuters Investment Summit said this week.
"'Africa Rising' served a purpose because it alerted people who weren't interested in Africa before to the opportunities," said Simon Freemantle, senior economist at Johannesburg-based Standard Bank, Africa's largest bank by assets.
"It is useful to move away from that now and
give each country individual attention and accept that some will build on success and others will fall back."
For now, Africa's growth remains more disparate than any other region in the world.
South Sudan, which won independence in 2011 after decades of civil war, should be the best performer this year with expansion of almost 20 percent, while oil-reliant Equatorial Guinea will be the worst, contracting by nearly 8 percent, according to Standard Bank.
As well as killing more than 9,000 people, the Ebola outbreak has hammered the economies of Sierra Leone, Guinea and Liberia in West Africa, putting them further behind bigger countries that were not affected.
"LEARNING PROCESS"
A near halving in oil prices in the last nine months has taken its toll on the currencies and budgets of major producers Nigeria, Angola and Ghana but South Africa, Africa's most developed economy and a net energy importer, has benefited from cheaper fuel.
"Investors are going through a learning process in Africa," said John Vitalo, chief executive of Atlas Mara, the investment group set-up by former Barclays boss Bob Diamond.
"They are becoming more aware that Africa is not one monolithic place and challenges differ from country to country."
Impressive growth figures in Ethiopia, Uganda, Tanzania and Democratic Republic of Congo show how off-the-beaten path countries are becoming more attractive but the largest economies remain the focus for investors.
South Africa is likely to grow around 2 percent this year but its GDP is thirty times that of South Sudan and twenty times bigger than neighbouring Mozambique, which should grow 8 percent this year on the back of new coal and gas finds.
Foreign Direct Investment (FDI) into four resource-rich countries – South Africa, Nigeria, Ghana and Mozambique – totalled $23 billion in 2013, more than the rest of sub-Saharan Africa combined, according to data from the 2014 United Nations World Investment Report.
Brazil still receives more FDI than the whole of Africa. "BIG STAY BIG"
Despite countries such as Kenya, Ghana, Rwanda and Zambia tapping international debt markets in recent years and growing their stock markets, 70 percent of Africa's total portfolio investment remains in South Africa.
"If you look at the ranking of the economies in Africa over several decades, one thing stands out: the bigger countries stay big," said Razia Khan, head of Africa research at Standard Chartered in London.
"The small countries are not necessarily catching up."
The 'Africa rising' concept was largely predicated on strong commodity prices, the spread of mobile telephony and banking, improving governance and a rapidly expanding middle class offering enormous opportunities for consumer driven investment.
The bumper share price performance in the last decade of South Africa-listed telecoms operators such as Vodacom and MTN and retailer Shoprite support this theory but success has not been guaranteed.
High-end South African retailer Woolworths found Nigeria's uncertain regulation and wobbly infrastructure too much to handle, pulling out in 2013, while Walmart's South African subsidiary Massmart has not expanded north as quickly as investors had hoped.
"There is this expectation that South African retailers are going to be doing half their business in the rest of Africa in two to three years. I don't believe that will happen," Doug Murray, chief executive of South African fashion retailer Foschini Group told Reuters.
"It's a very long term growth story."
*Source
Reuters/Yahoo
]]>