Ivory Coast ruling party picks Ouattara as candidate for October poll
<![CDATA[[caption id="attachment_17056" align="alignleft" width="450"]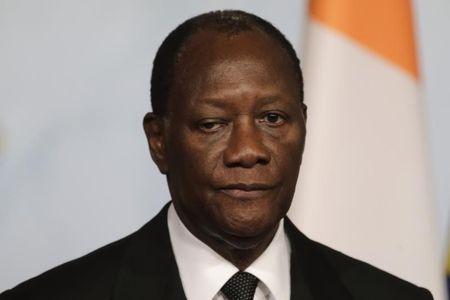 Ivory Coast's President Alassane Ouattara attends a news conference at the Elysee palace in Paris, December 4, 2014. REUTERS/Philippe Wojazer[/caption]
ABIDJAN (Reuters) – Ivory Coast's ruling party on Sunday chose incumbent president Alassane Ouattara as expected to be its candidate for this year's presidential election.
The world's top cocoa producer and West Africa's economic powerhouse will go to the polls in October in an election Ouattara is tipped to win.
Some 20,000 members of the Rally of the Republicans (RDR) who packed the Treichville sports complex in downtown Abidjan were asked by the party's interim Secretary-General to raise their hands if they agreed to give Ouattara a second mandate.
Ouattara was chosen by acclamation. "We have unanimously agreed therefore that Alassane Ouattara is our only candidate," Amadou Soumahoro announced to the cheering crowd.
Since taking office in 2011 after a disputed 2010 vote and a brief civil war, the 73-year-old Ouattara has been credited with fostering an economic renaissance in the former French colony.
Ouattara's main coalition partner, the Democratic Party of Ivory Coast (PDCI) led by former president Henri Konan Bedie, last month backed his bid for a second term.
Meanwhile, the conviction of ex-president Laurent Gbagbo's allies for their role in the violence that followed the 2010 election has deepened a rift within the opposition Ivorian Popular Front (FPI), which has still to choose its candidate for the election
*Source
Reuters/Yahoo
]]>