Ethiopian cinema focuses on prostitution
<![CDATA[By Emmanuel Igunza*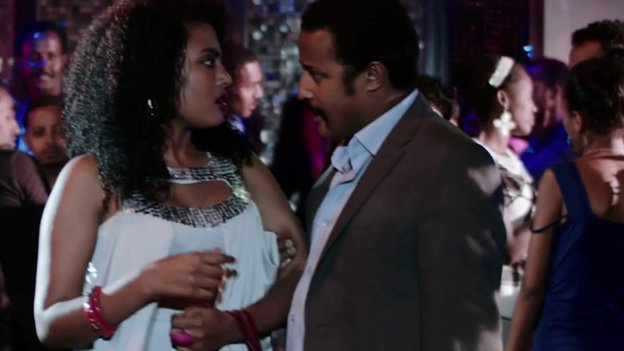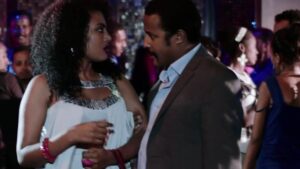 Ethiopian scriptwriter and film director Hermon Hailay says she grew up close to prostitutes.
"I know them as young, beautiful women, mothers, sisters and friends," she tells me at a popular cinema in the middle of Ethiopia's capital, Addis Ababa. "I always wanted to tell their story, because I know it well. As a kid, I did not see the shame in what they do." At just 28, Ms Hermon has already written and directed three feature films, all tackling social issues like poverty and the perils of rural to urban migration. She was getting ready to travel to Burkina Faso for Africa's biggest film festival Fespaco, where her latest film, Price of Love, has been nominated for the top prize. It follows the life of a young taxi driver who in the course of his job falls in love with a prostitute.
He is then forced to confront his past, having been raised by his mother, who also earned her living from prostitution. This is not uncommon in Ethiopia where prostitution is widespread, but is at times spoken of in low tones. Despite the country's impressive and fast-growing economy, a large part of the population still lives on less than a dollar a day. Every evening, heavily made up "business ladies", as they are called, line up on Addis Ababa's streets in short skimpy dresses. "In the three movies I have done before, I had small roles of prostitutes and I always wanted to have a major role in one of them," says Ms Hermon. "It's of course a very controversial topic and people ask me why I include such roles in my movies but I think we have never told enough, and if we think prostitution is bad, we should change that by loving them, not shunning them – that is the message of my movie."
'Change a life'
Ethiopia is full of film lovers and most evenings you will see long queues at local cinema halls showing the latest Amharic language and Western releases.
[caption id="attachment_16940" align="alignright" width="300"]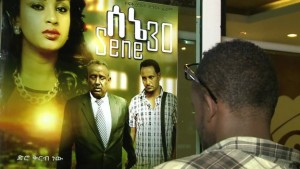 Cinemas showing the latest releases are popular in Addis Ababa[/caption] "I have seen the trailer and it's a movie I just can't wait to watch because it's not only based on reality but more importantly has a message in it," says Arega Bekele, who runs a restaurant often frequented by people leaving a nearby cinema. Twenty-eight-year-old Meseret, who was in a cinema queue and had seen the trailer, agrees. "Out there, one of those beautiful young ladies will watch that movie and it will change her life forever," she says. Across town at a restaurant frequented by middle-class Addis Ababans, I met three young people having their lunch who had seen Price of Love. They were more critical about the film, feeling it did not offer anything new. "This is just a regular story that has been told over and over again in Ethiopia," says one of them, an office manager. "It's of course a difficult issue to tackle here and many young girls are just getting into it because of the money they get," she says. But while there may be critics, many agree that Ms Hermon deserves praise for bringing the Ethiopian film industry into the limelight. Price of Love was filmed by a crew of just eight people – all Ethiopians. Max Conil, a producer born and raised in the UK, was a consultant on the film and says their work ethic and dedication was exceptional. "It doesn't matter if they win at Fespaco or not. This is already a big win not only for them but also Ethiopia's film industry," he says. Ms Hermon believes Ethiopian films can compete with the best in the continent and on the international scene. "Just look at our neighbours Kenya, beyond to Nigeria and South Africa, we have the culture, the stories and the people, we can be like them," she says. *Source
BBC
]]>